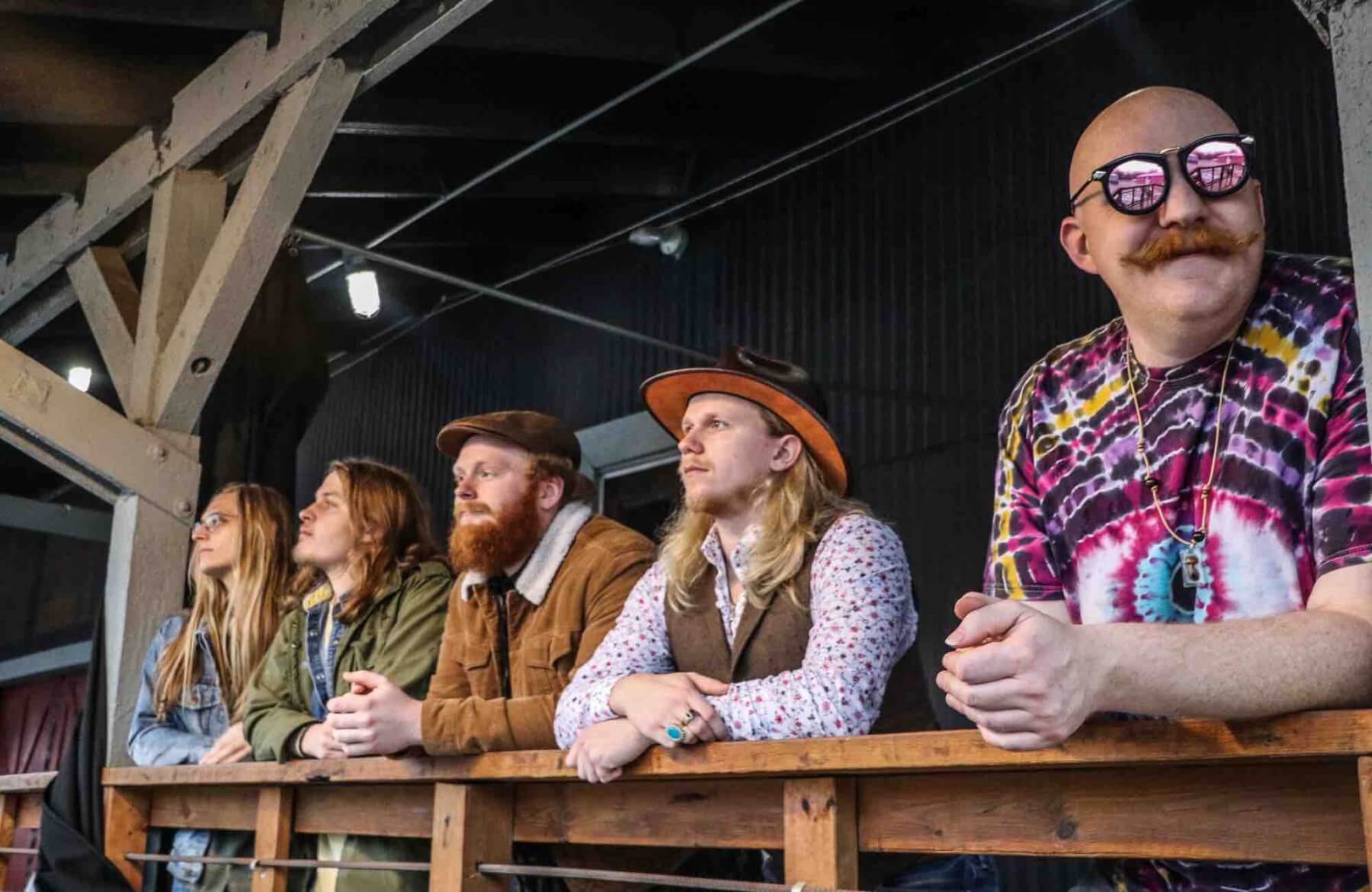 Jackson, Kentucky original recipe singer-songwriter and genre-bending guitar blazer, Jeremy Short, has quickly risen to the top shelf of must-hear players on the scene. 

First given a Gibson SG by his grandfather – a well known Methodist preacher, Short recalls with a laugh, "he handed it to me and said – let's not make this a full time thing". 

Short first made a name for himself as the solo-ripping sideman of the red-hot Americana act, "Sasha Colette & The Magnolias", and the front man and lead guitarist of the horn-fueled R&B band "Downtown King". Now he's found his home and what he calls "his own thing" in Short & Company. 

Leaving his soul on the floor, and yours in shreds, "Ain't That Workin", "Bartender" and "Set in Her Ways" show why Short is a 2 Time Semi-finalist, and 2019 competitor at the International Blues Challenge, a competition featuring the best blues acts from around the globe. 
But blues aren't his only groove. One spin of Lost in A Spin, released March 2018, and Short will have you eating from the palm of his hand. With dance club ready R&B hits like "Shake It Off", "You & Me", and lead single "If The Spirit Moves You", Short encourages you to forget the stresses of the 9-5 chaos, and get lost in his music. "Sometimes, you just gotta dance to get it out. So if you feel like dancing, dance. If you feel like singing along, do it. Do what feels right."  

Gearing down and getting candid about life in coal country with "This Mountain"(written with former Sasha & The Mags members, Sasha Colette and Steve Barker), the story of "Fast Eddie", a good guy who can't kick his habit and get his life together, a ballad about a "heart of gold that loves to sin" in "Barefoot Beauty", and the closer and only acoustic track, "Mountains of the Like", Short manages to deliver an entire album of raw, untailored glimpses into life in small town Appalachia.   
Touching on the throes of addiction, his shameless love of a strong willed woman, and his need to escape and hit the road, Short's unafraid to share both where he's coming from and what it is he is hoping to accomplish.   
Having already notched his belt with festivals like Bonnaroo, Mountain Music Festival, FestivALL, Kickin It On The Creek, & Whispering Beard, as well as direct support for the likes of Taj Mahal, Marcus King Band, & Rev Peyton & The Big Damn Band, the future is looking bright for both Short — and his Company. 
 "If you want to get to Memphis, you pump a tank full of gas and start barreling southwest. If you're Jeremy Short, you just plug in your guitar and step up to the microphone." 
-Dave Lavender, Herald Dispatch
"Jeremy's understanding of the blues idiom is deep, and his passionate artistry draws audiences in." 
John Gage – Kentucky Homefront