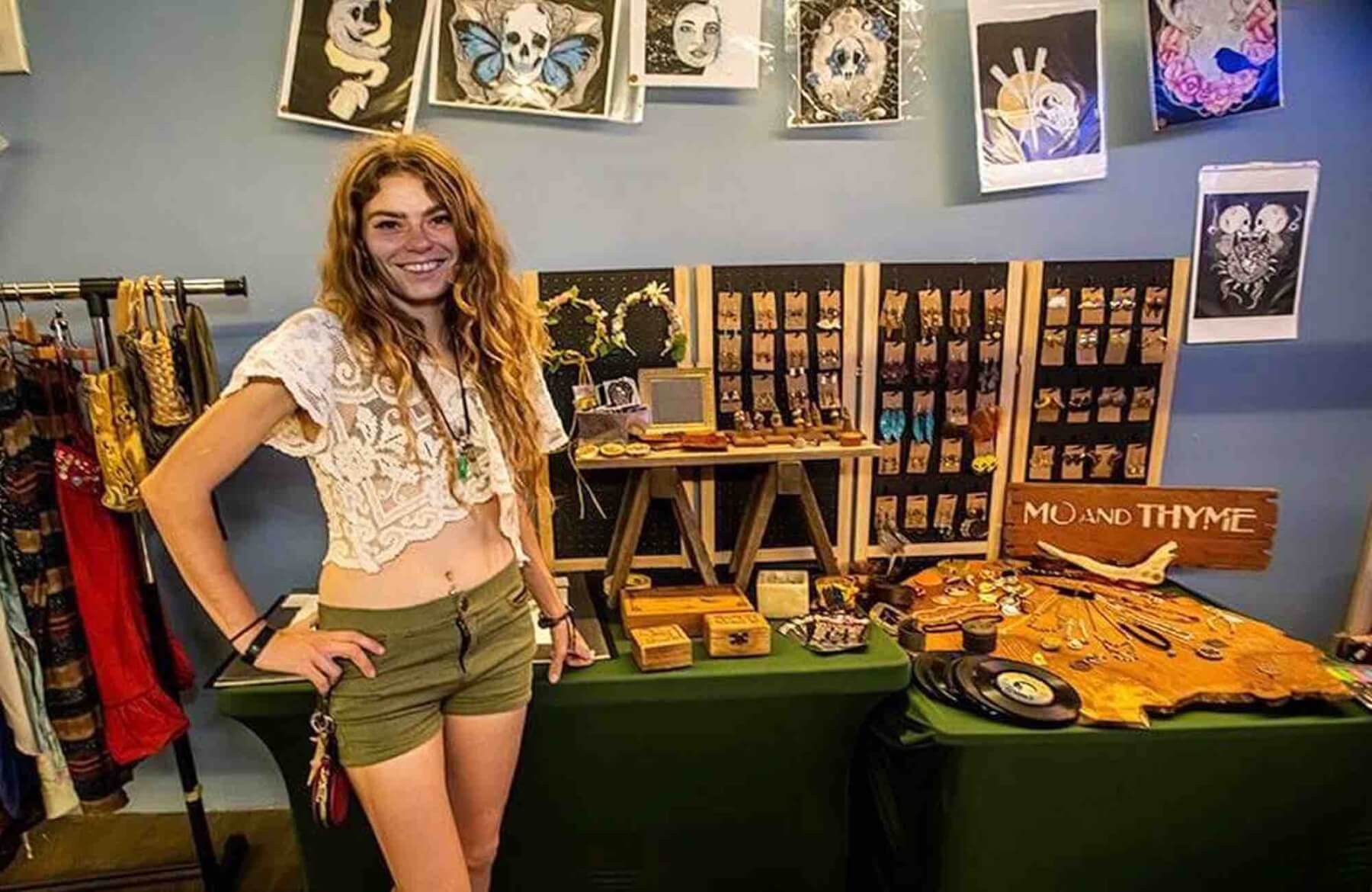 Mo has been creating art and expressing herself through different mediums since childhood. In 2015 she opened her small business, "Mo and Thyme"
Mo draws inspiration from the beauty of nature, life cycles and the decomposition involved.
Her favorite work is line work. Most of the art she produces is focused on those fine lines and details. Described to be reminiscent of a Tattoo style, yet she falls into a category of her own.
With such attention to small detail, you will find yourself staring at her work, always noticing different attributes.
Things such as flowers, skulls, mushrooms, animals or anatomical subjects frequent her paper and canvase. Working with micron pen, watercolor, gouache and acrylic, Mo creates original art that starts a conversation and is as unique as the artist herself.
Also dabbling in other creative endeavors such as wood burning, jewelry making, sewing and more!
Every piece is made ethically and sustainable, sourced from recycled, reclaimed or up-cycled materials and created with so much love.