"The Golden Rule": Please be respectful to your neighbors & consider their comfort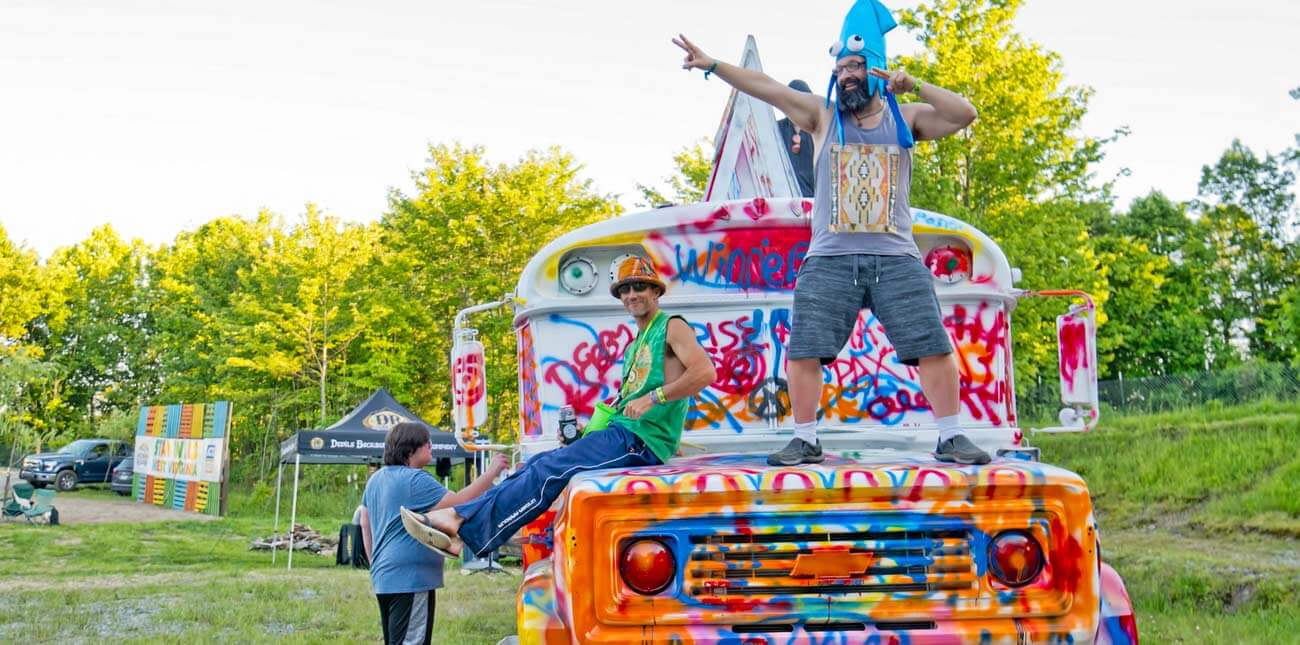 Rules for The Mountain Top
Have fun & love life
No Pets inside the festival grounds
No Glass Bottles
No outside food or drink inside the festival grounds – NO OUTSIDE Alcohol
No Illegal drugs, weapons, fireworks or Nitrous Tanks are allowed on resort property
No unauthorized vending permitted
Underage drinking is strictly prohibited
No bicycles in the festival grounds.
Respect the environment. Please use trash and recycling container.
Park only in designated areas. If your vehicle is found in an unauthorized area it will be towed to the onsite tow lot and a fee will be assessed.
Please be prepared for a bag search at the main ticket gate.
Listen to and be respectful to all staff members, whether it is a parking attendant or a police officer.
Remember our #1 goal is everyone's safety.