The Pigment Sanctuary Art Gallery at Mountain Music Festival brings together an amazingly talented collaborative of visual artist from across the country. Each year they fill their space with truly spectacular art including paintings, murals, sculptures and more. We are super excited to announce the Pigment Sanctuary lineup for MMFest 2023. Each year this artist collaborative creates an amazing immersive art experience that captures festival attendees imaginations. Be sure to stop by and check out all the creativity on display in the Pigment Sanctuary.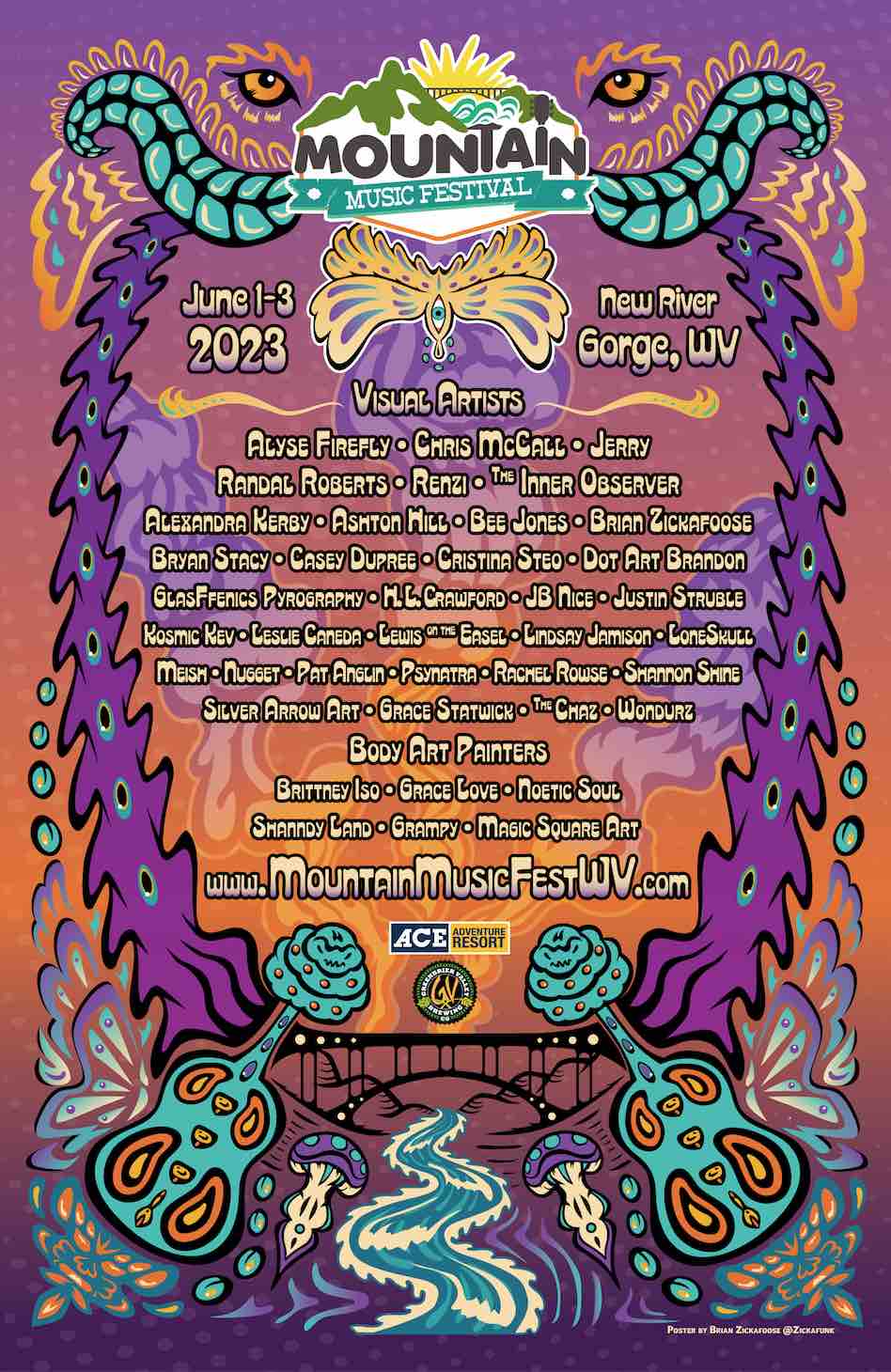 The Pigment Sanctuary
The Pigment Sanctuary presents over 30 incredible visual artists at Mountain Music Festival 2023! The art gallery is open throughout the weekend. So swing by to meet some of your favorite or soon to be favorite artists. Get insights about their work, explore their wild worlds, and have the chance to go home with incredible art pieces while simultaneously supporting their craft. The art gallery is also a beautiful lounge space where you can surround yourself in the sights, smells and sounds around you.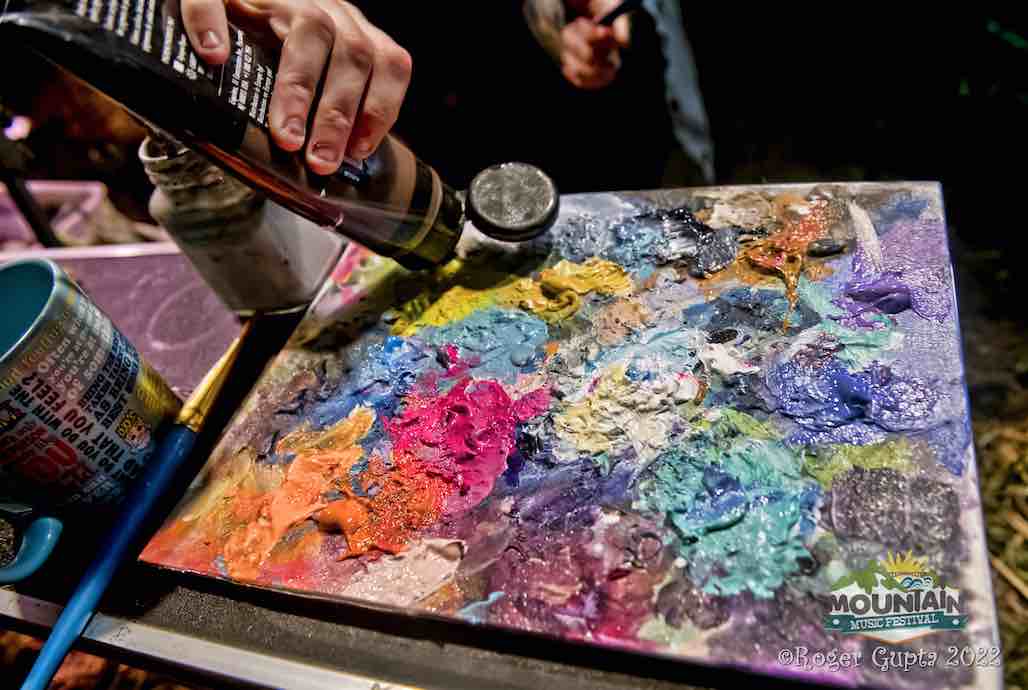 Each year at Mountain Music Festival, the variety of skills on display aim to inspire a richness of creative energy. The Pigment Sanctuary brings vibrancy to the visual experience in a variety of ways. From the artist gallery to the large-scale murals, from installations to the painter's pit, every way you turn, you're bound to be enraptured. With multiple artistic workshops, we invite you to participate in our educational endeavors throughout the day. These will include a range of skill levels as well as appropriateness for many ages, so keep an eye out for our kid friendly offerings! Come visit the Painter Pit by the main stages for mind-blowing live visual works!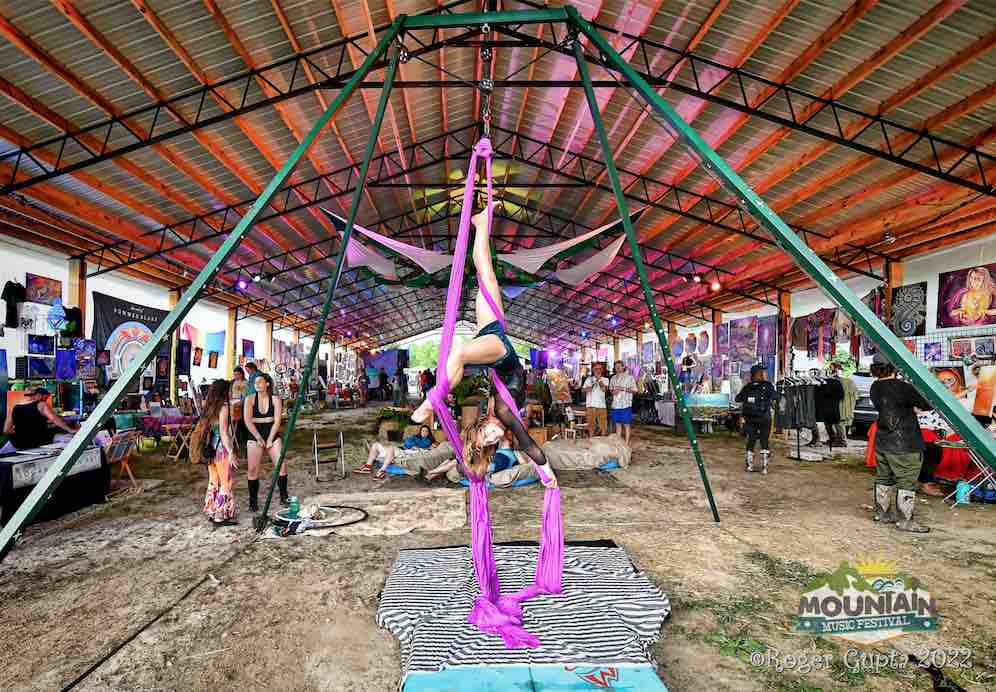 Throughout the event you will see a multitude of pieces transform as artists actively create them. This featured space is an amazing opportunity to see up and coming painters in the height of their glow up, as well as observe the masterful current works of some of your favorite painters in action. Be sure to also check out the 3 magnificent large-scale pieces by our featured muralists that will be flanking the main stage and art gallery!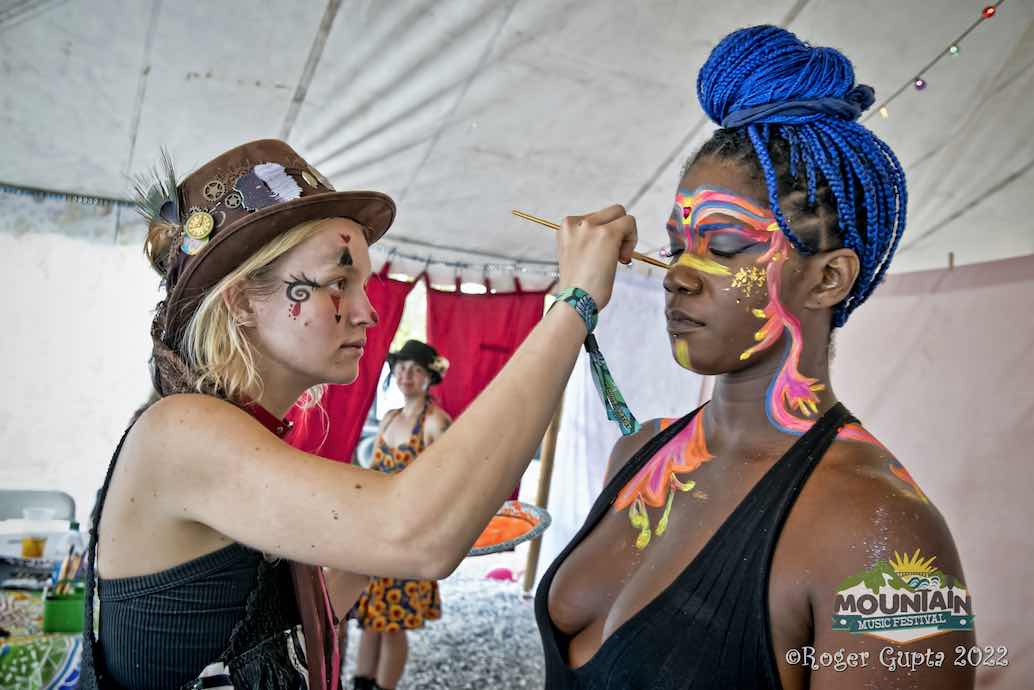 Wonderland Body Art Lounge
New for 2023, Headspin is bringing a new immersive art installation to the event. Fall down the rabbit hole into Wonderland and you never know what you might find. Inside the Wonderland Body Art Lounge you are going to find visual artists creating amazing works onto a human canvas. Get your face painted or visit the glitter bar and get a rhinestone makeover. Find the Wonderland Body Art Lounge on the hill next to the magic graffiti bus.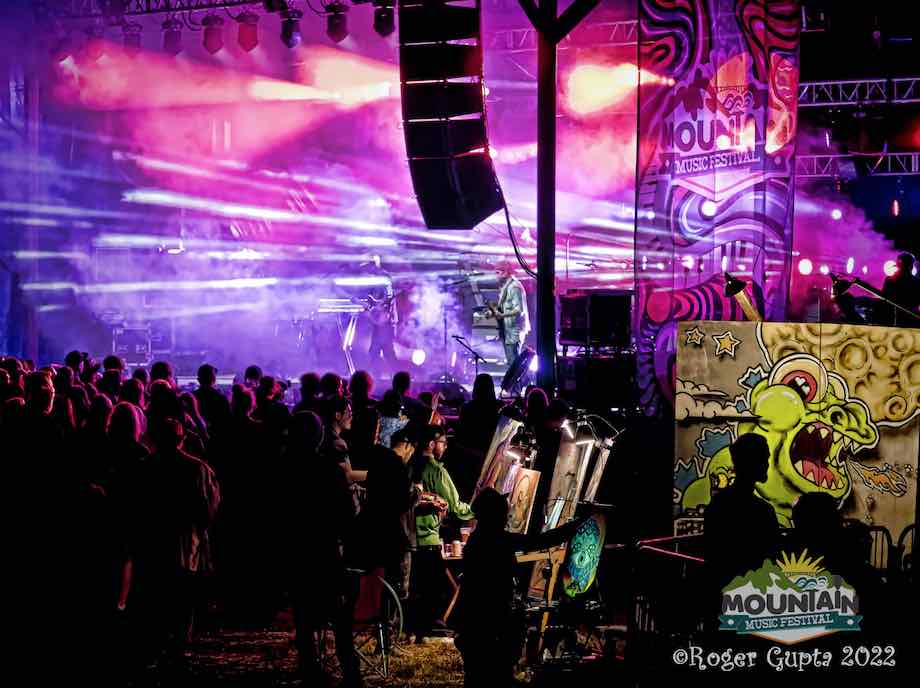 Get Tickets Now
Mountain Music Festival is happening June 1st-3rd at ACE Adventure Resort in the New River Gorge, WV. Featuring over 20 bands including Les Claypool & The Fearless Flying Frog Brigade, The Infamous Stringdusters, Andy Frasco, Big Something, Rising Appalachia & more. Tickets are on sale now for this epic start to summer. Get your tickets in March with promo code MMFestDeal23 and save $20 OFF advance ticket pricing. MMFest sold out both in 2019 and 2021 so don't wait until the last minute to find you weekend passes. See you on the mountain this June!