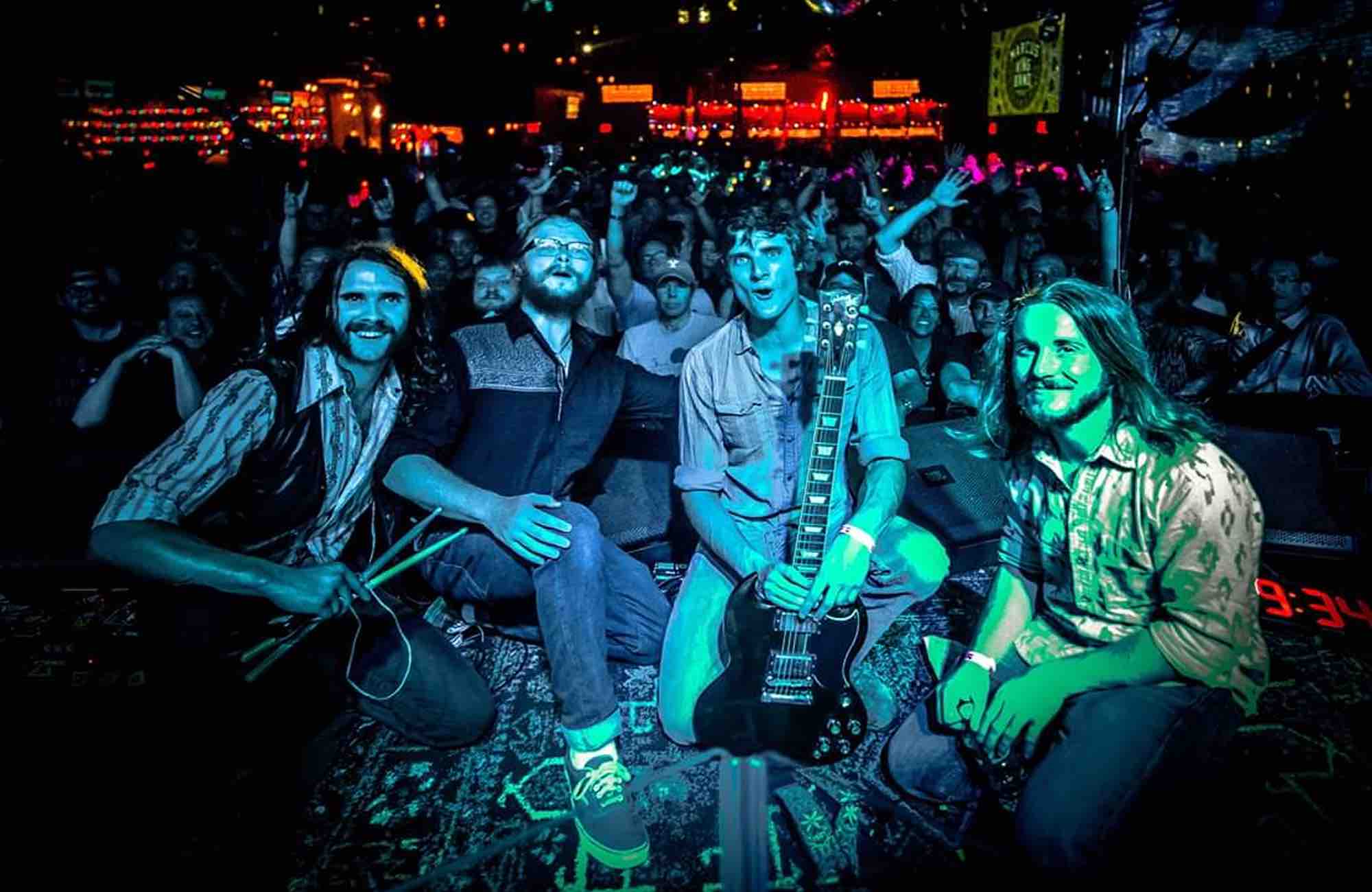 Kyle Travers has been writing songs and stunning live audiences for well over half of his lifetime. Growing up in the small town of Black Mountain, North Carolina right outside of Asheville, Kyle was inundated with music of all kinds from a young age. Originally formed with his twin brother Eric they achieved early success. Kyle currently carries the family musical torch with his quartet.
Kyle's father, and veteran of the east coast music scene, "Hurricane" Bob Travers, (RIP) began teaching his sons how to play Blues and Rock music at the ripe age of 7. Papa Travers preached the importance of the blues, teaching them that it is the foundation of all American music. He taught the boys how to play, sing, and write with emotion and feeling rather than focusing their musical education on sheet music, and it shows. His teachings still ring true in the Travers Brotherships' music today. Each note played and sung is steeped in feeling and raw emotion.
In 2012 Travers Brothership was formed, a Rock/Soul/Blues outfit based in Asheville, NC. Now the band has three full-length albums and nearly a thousand shows under its belt. The Travers Brothership music has matured much like a fine wine does. Over time, they have perfected the art of blending their unique songwriting, vocal harmonies, and thrilling musical improvisation into a concoction that truly puts them in a league of their own. 
Travers Brothership, with Kyle at the helm, have toured the United States and Europe tirelessly, and continues to be a staple of festival lineups in the U.S. They have opened up for and shared the stage with the very best; Dr. John, Taj Mahal, Gov't Mule, Billy Strings, Moe., J.J. Grey, Marcus King Band, Eric Krasno and many more. Their albums and enthralling live performances have been praised by multiple accredited music publications, including mentions in Rolling Stone, Relix, Live 4 Live Music on numerous occasions.
"Travers Brothership ripped into seemingly every stage at FloydFest, with guitarist Kyle Travers displaying raw talent and six-string exploration in equal measure. Alongside his twin brother, drummer Eric Travers, the siblings revealed a mature sense of self. —Garret Woodward – Rolling Stone
Following the release of their second album, 'Let The World Decide', in 2019, Travers Brothership embarked on a tour consisting of 200+ shows, spanning nine countries. This tour, in addition to numerous previous tours, helped forge a dedicated following of fans that has become their extended family. At the start of 2020, the band had yet another massive tour planned that was subsequently cancelled due to COVID-19, giving the brothers time to regroup and refocus.
In May of 2022, they had their first show back with a new and improved lineup with Kyle at the helm. They welcomed Karl Denson (The Rolling Stones, Lenny Kravitz, Slightly Stoopid) as a member of their horn section for this first show back. The success of this show, combined with the joy the band felt while performing with this new lineup, has reignited Travers Brotherships' creative fire.
The band has a new album in the works. The release of this album will be followed by a national tour in 2023.