Reverend Peyton's Big Damn Band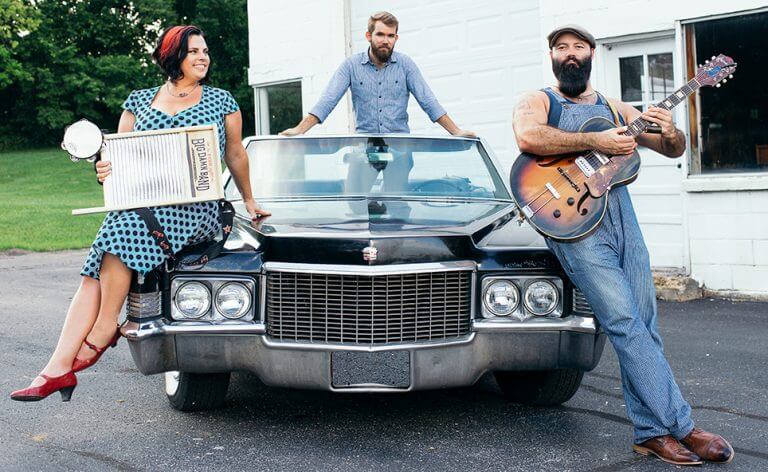 Reverend Peyton's Big Damn Band has built its reputation the long, slow, hard way. After 12 years of playing as many as 300 shows each year, Rev. Peyton, the world's foremost country blues finger-style picker, along with the biggest little band in the country has pieced together one of the most dedicated followings out there. This following is sure to eat up the band's latest offering, Poor Until Payday, (the second on their own Family Owned Records label through hip Nashville indie Thirty Tigers) out October 5th, a country blues record that was made the right way — two feet on the ground and both hands getting dirty.
With all the power of a freight train, the Big Damn Band is known for its live shows. Rev. Peyton delivers guitar pyrotechnics the old fashioned way — ten fingers, a 6 string and an amp cranked at full tilt. In the country blues style, he plays the bass with his thumb, while picking the lead with his fingers at the same time. When he lifts the guitar behind his head to play there's nothing but skill and 16 gauge nickel strings to make the sounds coming out of the speakers.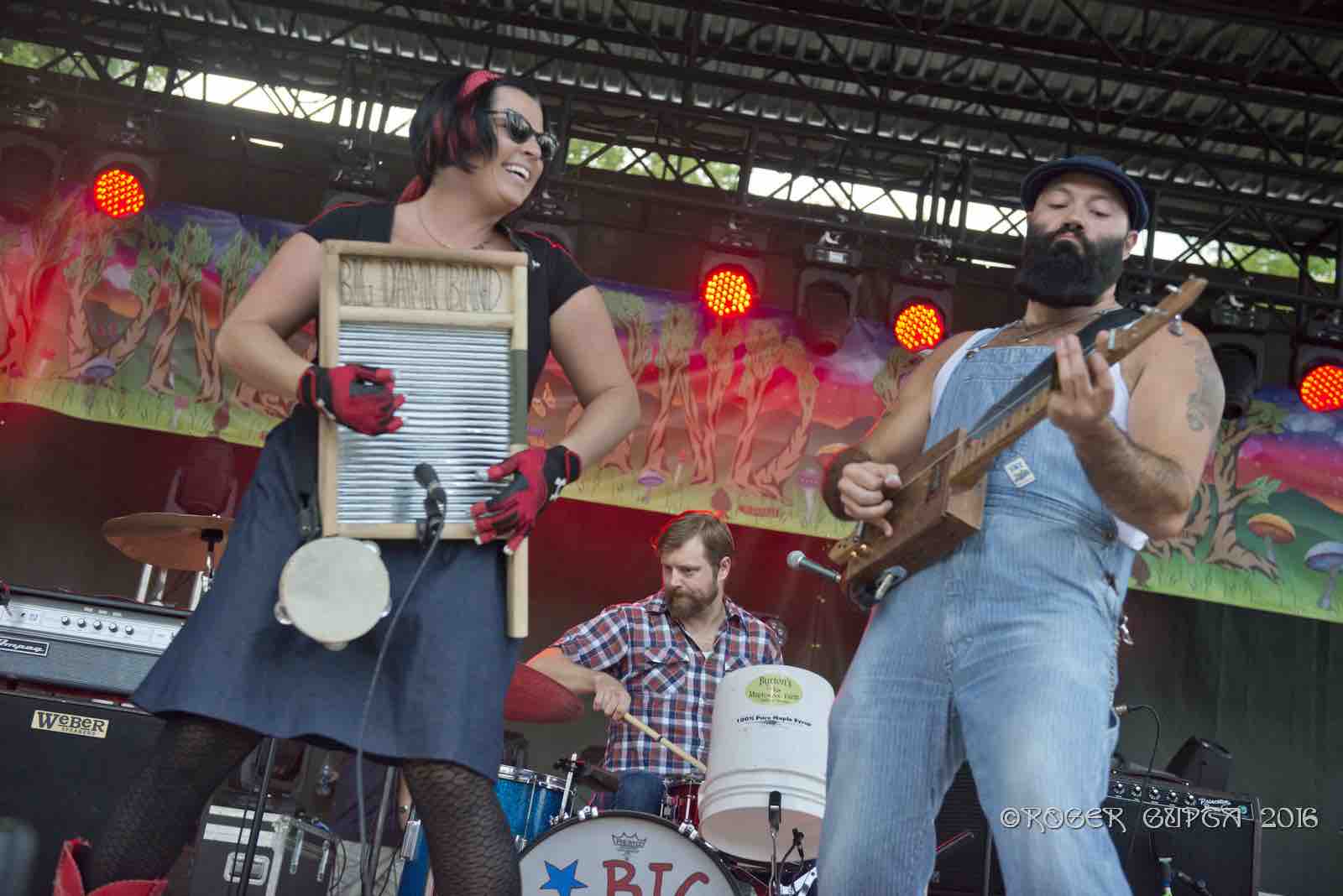 Beside him on stage are just two other people. His wife, "Washboard" Breezy Peyton playing with all the nuance and percussive power of a New Orleans drum line, and keeping the train moving is Max Senteney on a lean drum kit including a 5 gallon maple syrup bucket. Together they play Peyton's wildman country blues that's as much ZZ Top as it is Bukka White.
On Poor Until Payday Peyton wanted a sound as live and electric as the records made in the heyday of 45 rpm blues classics from Chess, Stax and Sun Records. Playing his beloved custom-made National steel resonator, a 1949 Harmony Archtop, a 1954 Supro Dual Tone and a 1955 Kay Speed Demon through a 1949 Supro amp, Rev wanted to restore the "warmth, pops and hisses" mostly eliminated by modern-day compression. The band played in a room together with minimal micing (using only the best classic pieces they could get) with the main effect being tape saturation.That's it.The result is an album that is direct, soulful and demands to be played loud.
The themes of songs like the title track, "You Can't Steal My Shine" and "I Suffer I Get Tougher" offer the antidote to today's hard times by touting "perseverance, inspiration and hope… being your authentic self despite everything lined against you, a light at the end of the tunnel." With a vocal style reflecting both the soulfulness and bite of his idols, Rev has added world-class singer to his already-renowned skills as a finger-pickin' guitar phenom. Breezy and Max also contribute background vocals to most of the songs, with "The Miss Elizabeth of Country Blues" actually taking the spotlight with a sultry call-and-response showcase on "Dirty Swerve," in which she also contributed to the writing.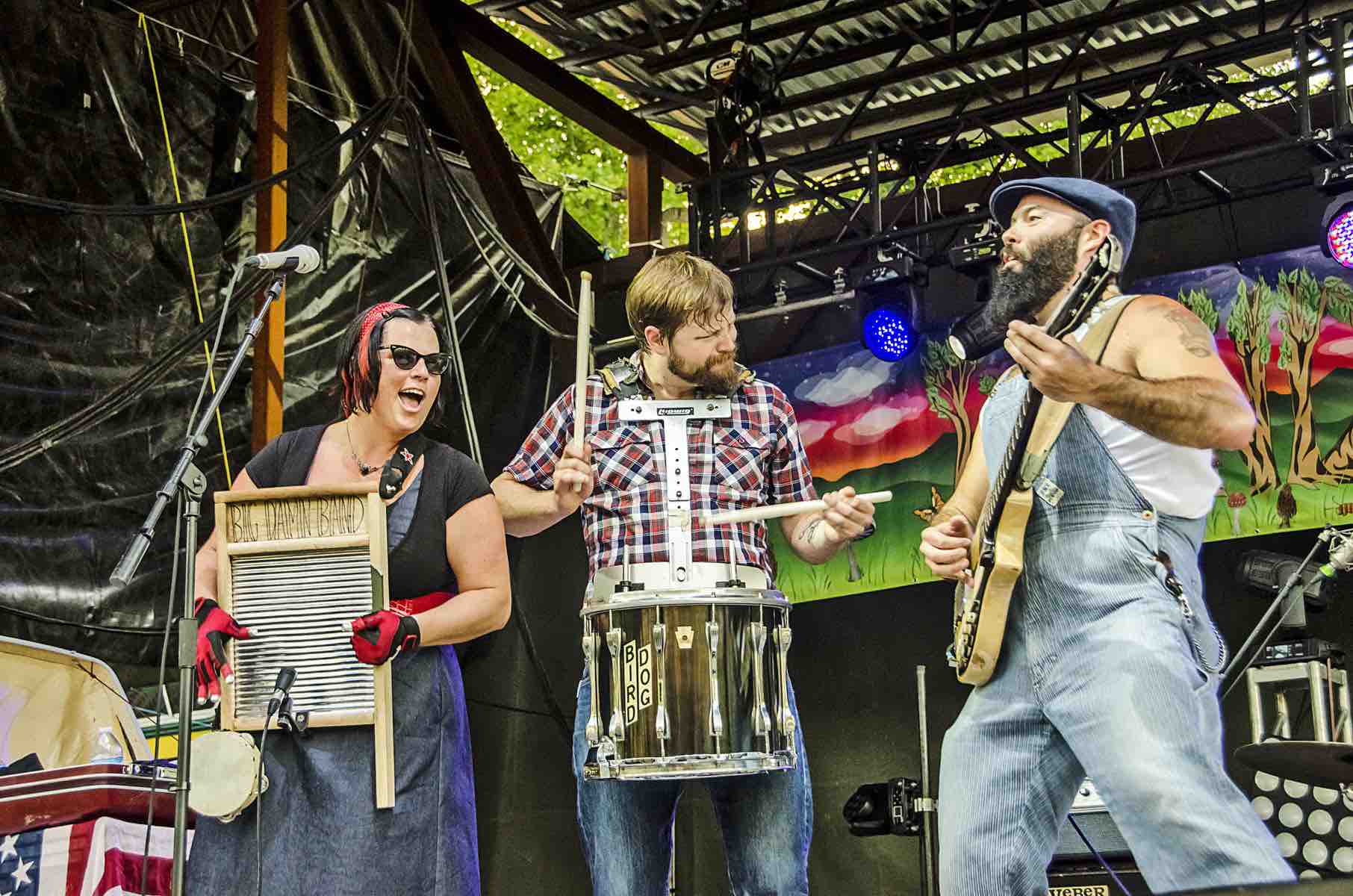 Peyton's blues pedigree is well established. Woodshedding since he was 12, Peyton has kept alive a tradition of finger picking pioneered by the likes of Mississippi John Hurt. However, Peyton plays with the energy and attitude of a Howlin' Wolf. Indeed if it has strings he can play it whether that's a custom-built National, a cigarbox, an axe or even a shotgun (seriously, Google it.).
He's done his homework and been given the blessing of the gatekeepers of the tradition — even befriending and touring with some of the last of the great Delta Blues and Hill Country blues legends like David "Honeyboy" Edwards, T-Model Ford (whose grandson calls him Unk), and Robert Belfour.
Rev and Breezy make their home in rural southern Indiana near the adopted home of bluegrass legend Bill Monroe, among national parks and forests in what began as an artist's colony. "Most of the people here can both paint a picture and skin a deer," laughs Breezy.
There's nothing dusty or sentimental about Peyton's music, though. There's no songs about picking cotton. They aren't a museum piece. The Big Damn Band have taken nearly a century of blues songsmanship and crafted a thing all their own. There is not a single act out there that sounds like this.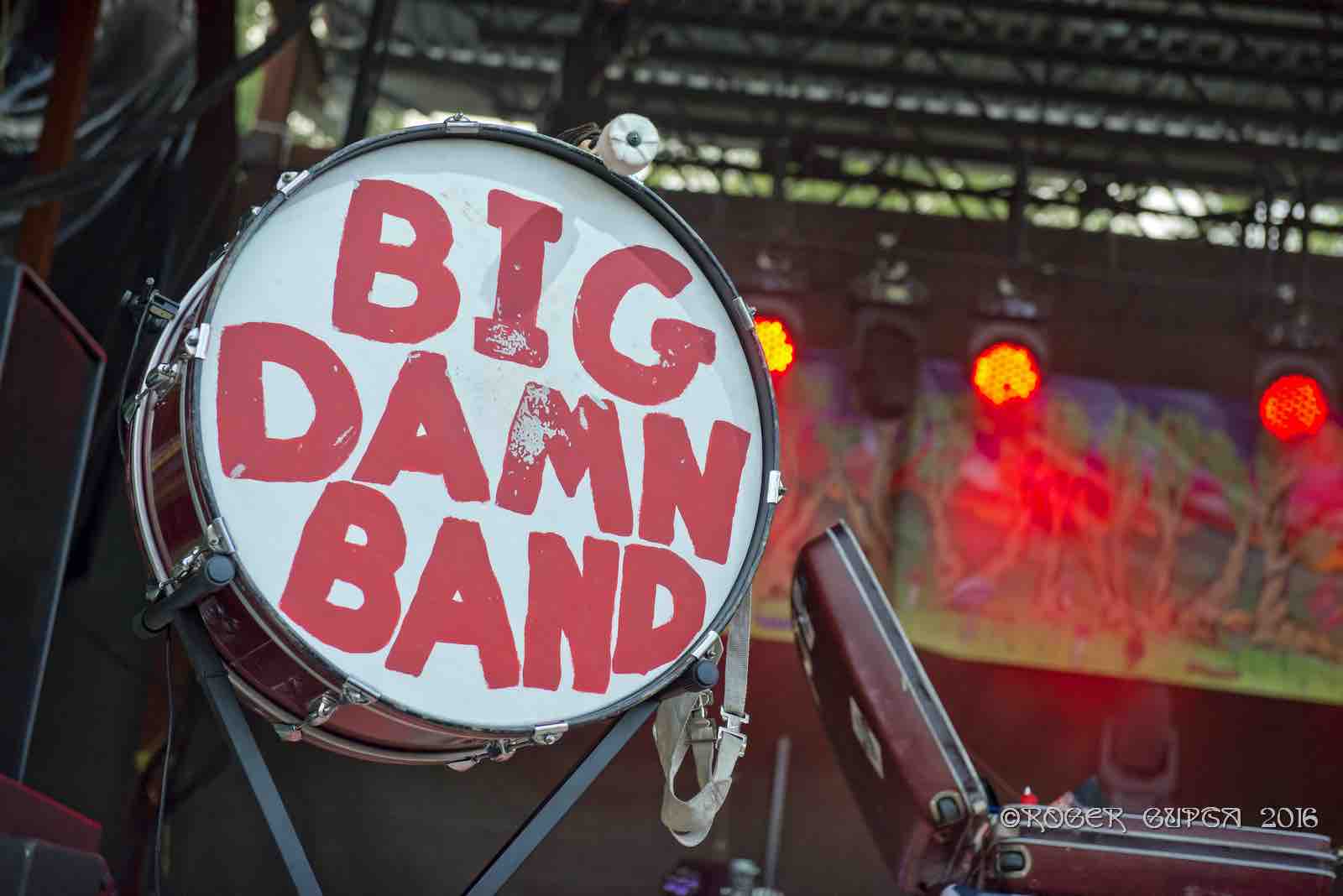 The Big Damn Band make friends and fans every place they go — and there are few places they haven't been, having performed in 37 countries. After Poor Until Payday, the only people who won't be on the big damn bandwagon will be people who haven't heard or aren't paying attention.
This is real, from the heart, handmade music made by people, for people who don't have time for BS.