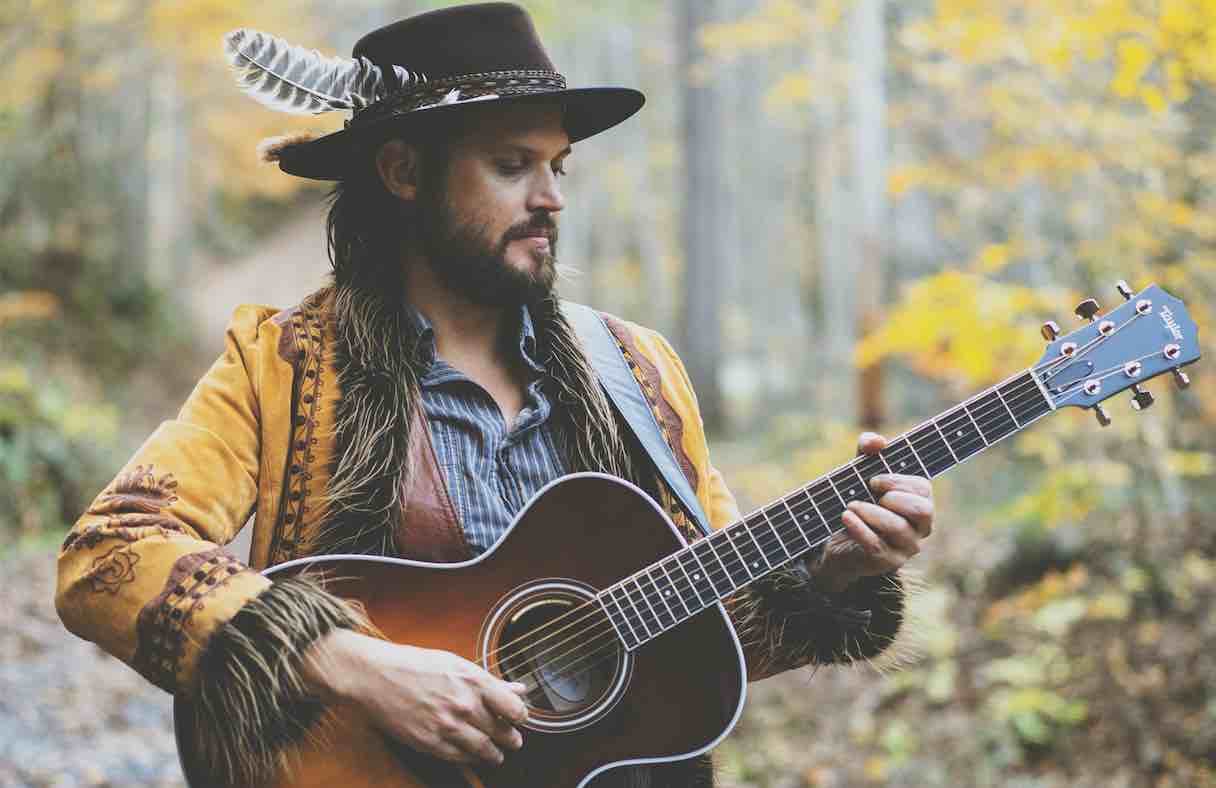 Chance McCoy is a Grammy Award winning Indie Folk musician from West Virginia.
"It can be scary to step away from something that's been so successful," says Chance McCoy, "but it's important to follow your passion. I really believe in the music that I'm making right now, so it feels like the right time for me as an artist to get off the main road and explore the path less trodden."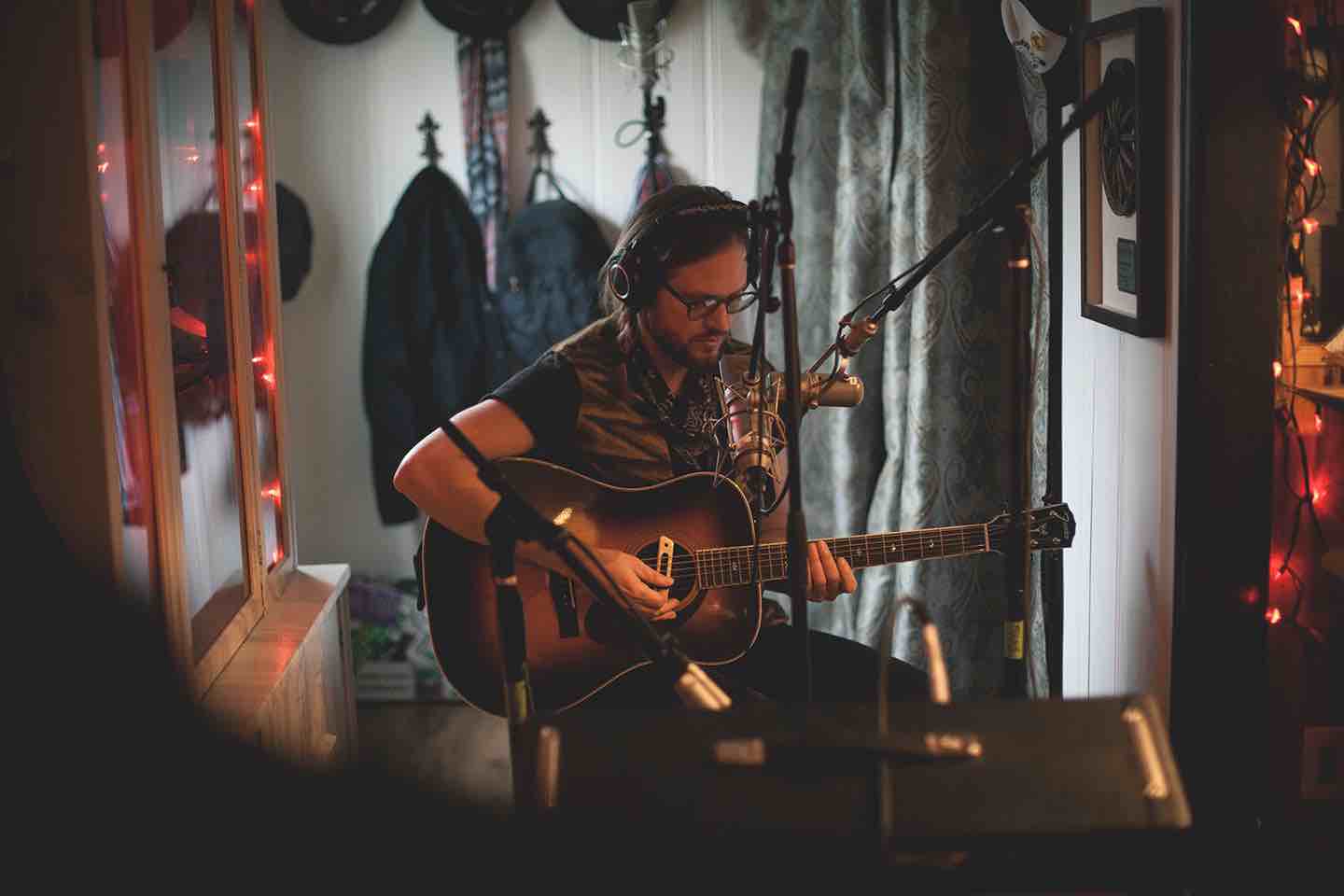 A virtuoso fiddler, guitarist, and banjo player, McCoy is best known as a member of GRAMMY-winning Americana powerhouse Old Crow Medicine Show, but 'Wander Wide,' his debut solo album, reveals a remarkable depth and versatility far beyond anything we've heard from him yet. Captivating in its cross of the traditional and the progressive, the record shows little regard for the conventional boundaries of genre and decade, blending old-school bluegrass melodies with modern rock and roll arrangements and rich, atmospheric production. McCoy based the album off of a live residency show he put on weekly at The Basement in Nashville, and the studio recordings here tap into the same exuberant energy he brought to the stage every night, complete with dazzling performances that unexpectedly twist and turn, sometimes transitioning from one tune to the next within the same track.
"This whole record was built to be performed live," explains McCoy. "We recorded everything exactly the way we played it at the Basement, just three people making music together in the moment. Even my vocals were recorded live. It was really important for me to capture that feel."
McCoy's been chasing that same feel for most of his life. Raised in West Virginia, his first musical loves weren't the folk and bluegrass he'd eventually become known for, but rather the grunge and classic rock he heard on the radio. When he finally discovered old-time mountain music in his early 20's, he fell head over heels, instantly drawn in by the raw honesty and dark beauty of it all.
"I heard about these fiddle conventions where people would camp out in the mountains and jam all week," remembers McCoy. "I packed my stuff in my truck and started traveling around to every single one I could find. All I played was an acoustic guitar at the time, but I was so taken with the music that I decided it was what I wanted to do with the rest of my life."
McCoy grabbed himself a fiddle and headed straight to the source, apprenticing under a series of master Appalachian players through a program funded by the National Endowment for the Arts. As his chops developed, he quit his construction job in order to pursue music full time, devoting his weekdays to busking on the streets of Harper's Ferry and his weekends to performing in a loose-knit group called The Speakeasy Boys.
"It wasn't so much a band as it was an excuse for twelve guys to get together and drink," McCoy laughs. "Every Sunday, we'd throw these speakeasy parties outside of Shepardstown, WV, where we'd cook up a bunch of catfish from the Potomac River over a barrel fire and sell beer. Two or three hundred kids from the local college would show up to see us play, and they'd party and dance the whole time."
McCoy continued adding additional instruments to his arsenal, and in one weekend alone, he took home top honors for fiddle, banjo, and dulcimer at the prestigious West Virginia State Championships. He recorded an album of traditional music with a new group, Chance McCoy and the Appalachian String Band, and began touring the country. Whatever dreams he carried in his head didn't match up with reality, though, and McCoy watched helplessly as his life began to slowly unravel around him on the road.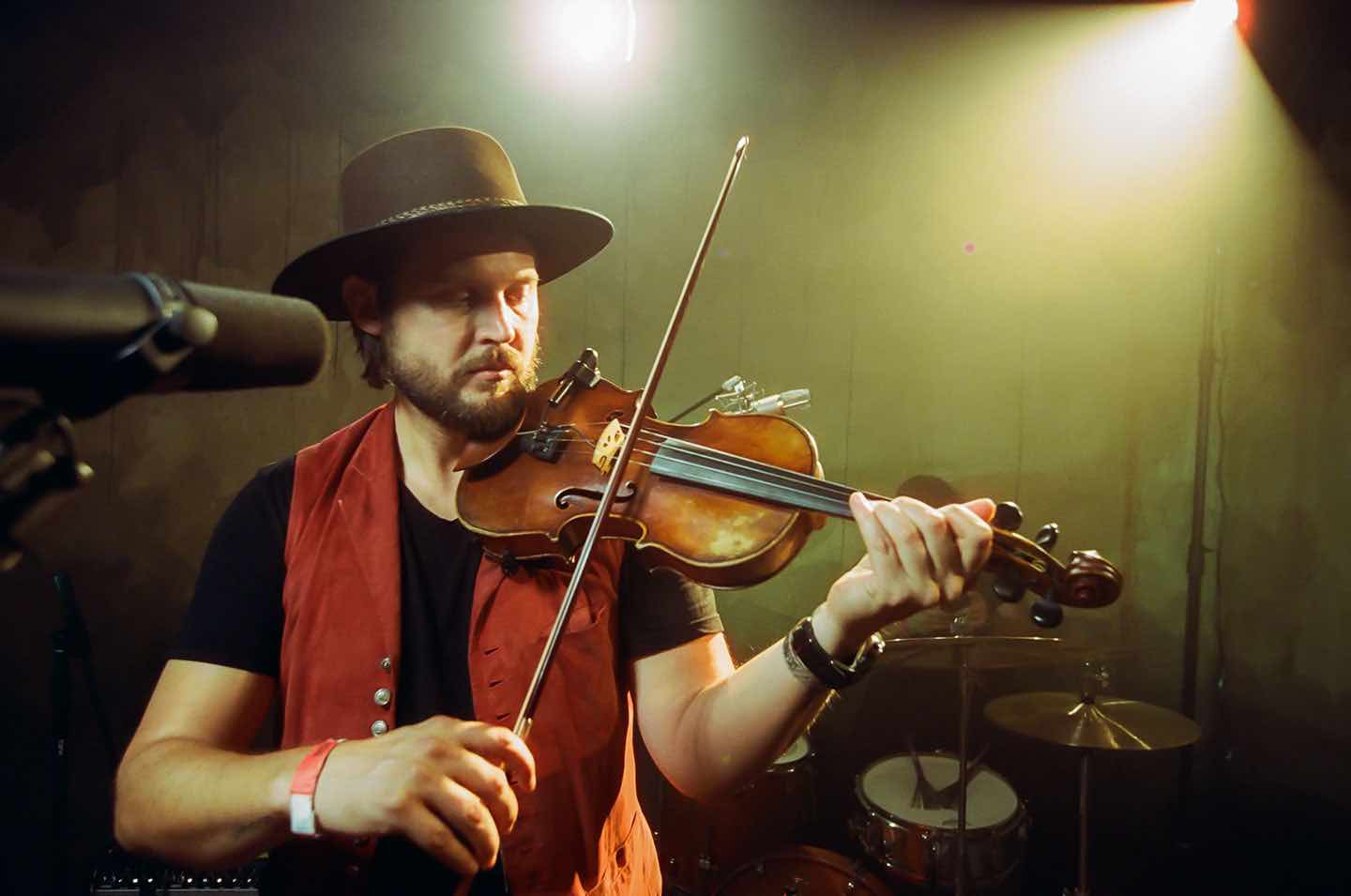 "Every tour, I'd come home with less money than I started," he reflects. "I was struggling to survive. My marriage ended in divorce. Everything was going downhill."
At his lowest, McCoy found himself teaching fiddle lessons and living on food stamps to get by as he raised his young son in a cabin so dilapidated it lacked even proper heat for the winter. Then he got an email that would change his life forever.
"I got this note from Ketch Secor from Old Crow Medicine Show," he remembers. "I'd never met those guys—my only experience was getting totally destroyed by them at a festival when they played on the mainstage while I performed in a little dance tent—but he said a member had left the group and he wanted to know if I would be interested in coming to Nashville to audition for the band."
Three years later, McCoy was standing onstage holding a Best Folk Album GRAMMY Award for 'Remedy,' the first collection he wrote and recorded with the platinum-selling group. He'd go on to record two more albums and perform countless dates with Old Crow, but all the while, he continued writing his own solo material that didn't quite fit with the band's catalog. When a potential break in their relentless schedule appeared on the horizon, McCoy jumped at the chance to focus once again on his own art, which had been patiently waiting on the backburner while Old Crow slayed stages from Bonnaroo to Red Rocks and shared bills with Willie Nelson, Mumford & Sons, John Prine, The Avett Brothers, and countless others peers and luminaries.
"Playing in a band is a very collaborative experience and I love it, but there's something really rewarding about being able to express yourself as an individual and bring your own vision to life," says McCoy. "I built a studio in my basement so I could explore all these musical ideas I had, and it really felt like time to share them."
'Wander Wide' begins, appropriately enough, with the soaring "Electric Crow," a track McCoy wrote specifically to open his residency shows. Driving and infectious, the tune showcases both McCoy's preternatural prowess as an instrumentalist and his profound gifts as a songwriter, one able to synthesize the explosive energy of the rock and grunge he grew up on with the timeless beauty of the traditional music he came to love. The bluesy "Sugar Babe" veers between gritty slide guitar and ethereal falsetto, while the swampy "Jitterbug Bayou" taps into vintage southern boggie, and the gently fingerpicked "The Shape I'm In" weighs fantasy and reality.
"Coming out of poverty and joining Old Crow, you think that everything's going to be great and rosy," he explains with a laugh. "There's this misconception in the music industry that somehow as you get more successful, everything gets better. But the truth is that you go through the same emotional stuff whether you're riding on a tour bus or crashing on a stranger's couch. I wrote that song about what it feels like to come home exhausted and destroyed from the road and needing to reconnect with the people you love."
Those loved ones figure prominently on 'Wander Wide.' The hypnotic "No One Loves You" was inspired by an unusual tuning McCoy learned from his son, while the achingly beautiful "Lizard In Spring" flirts with the old-time Appalachian melodies as it tries to win over a cautious lover, and the slow-burning "Lonesome Pines" draws on McCoy's enduring passion for nature as it reflects on his time spent as a wilderness guide in the American West. Perhaps the album's most affecting moment, though, arrives with the title track, a hushed, pedal-steel and piano laden account of a life spent perpetually in transit.
"That song sums up my experiences traveling around the world playing music," says McCoy. "It sums up where I come from and where I've been. It sums up the whole record, really. People know me as a folk musician, but I'm expanding my creative horizons and blazing some new trails with this album. Wandering's what I do."