The Mountain Music Festival 2022 lineup has been getting music lovers excited this entire month!! With the bulk of the lineup being announced over the past few weeks there was still one big blank spot on the show. We are now super excited to announce TAUK PAPER SCISSORS! Friday night on the main stage. This set will be a jam-packed, crowd-participating, can't-miss affair with an all-star cast of great musicians who will help us determine our future. "TAUK, Paper, Scissors!" shoot!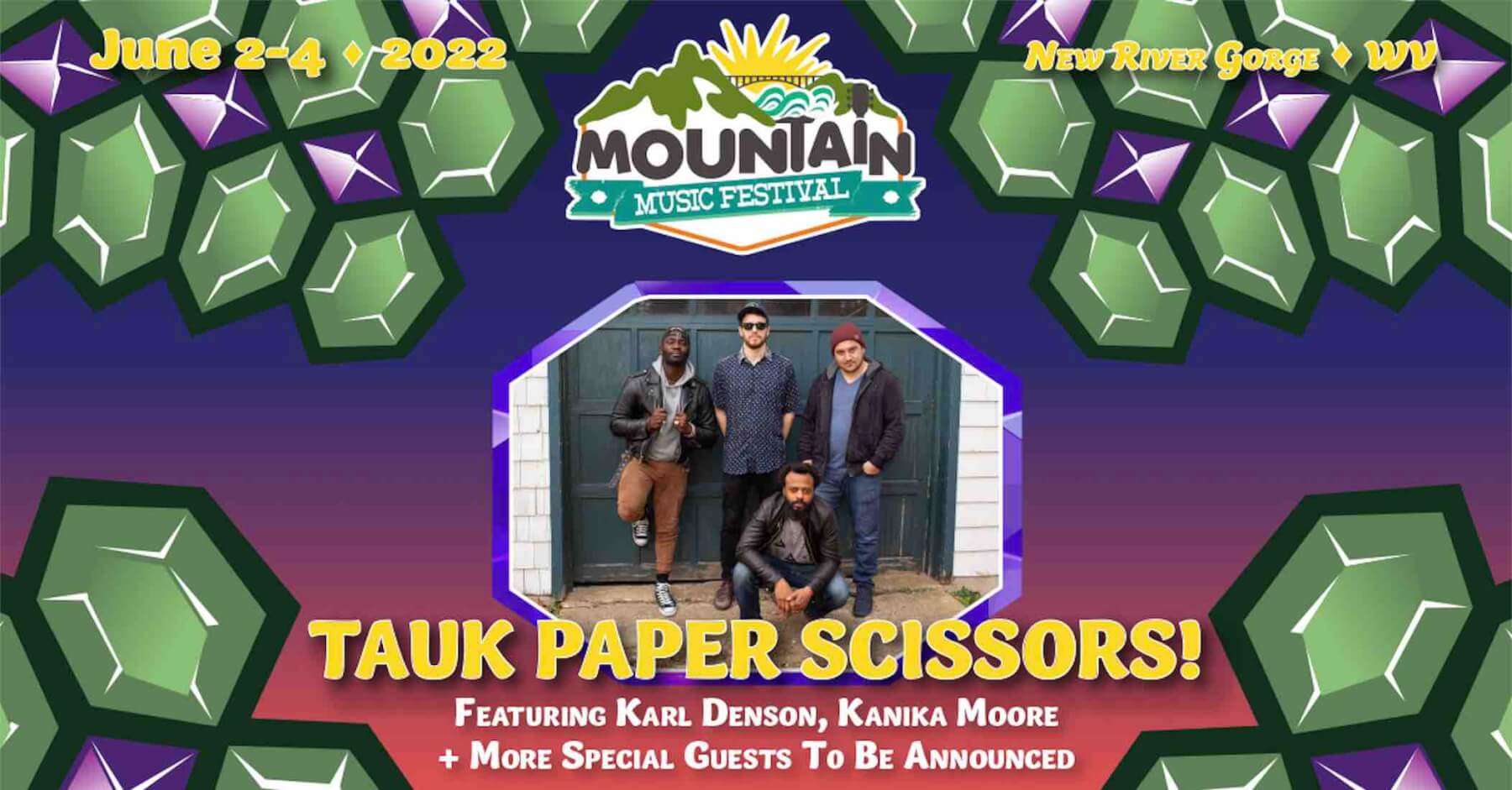 TAUK PAPER SCISSORS!
If there has ever been a time where we've been subject to the madness of rapidly changing random events, it's right now. No one has seemed to carve out the right course of action, but that's about to change. NYC-based instrumental powerhouse TAUK, still fresh off of their latest album Chaos Companion, is stepping up to the plate to provide answers to all your questions the only way we know how – an epic game of "TAUK, Paper, Scissors!"
We are in for something truly special with TAUK PAPER SCISSORS! This super group features Karl Denson, Kanika Moore plus more special guests to be announced. Karl Denson's is the frontman for his band Karl Denson's Tiny Universe and also plays sax in The Rolling Stones. Kanika Moore is the powerhouse vocalist behind Doom Flamingo and is ready to wow the Mountain Music Festival crowd with her influence on this all-star cast of musicians. Stay tuned as we announce even more musicians planning to join in on this epic jam on the mountaintop!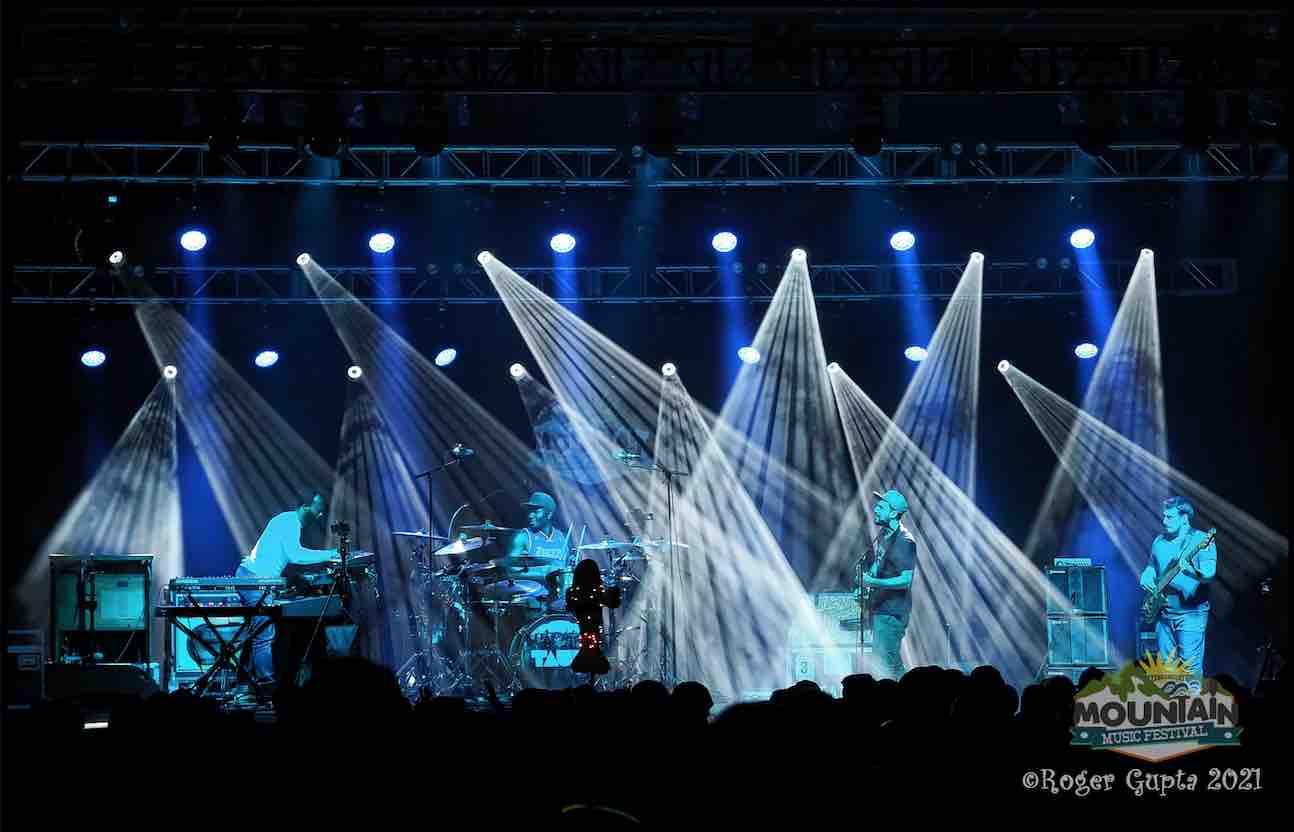 Early Bird Ticket Sales End Soon
This incredible announcement completes are rocking lineup for 2022 featuring Galactic, Cory Wong, Ripe, Big Something, The Motet, Moon Hooch & more. Passes for this weekend in the mountains are available now and early bird deals end Monday, January 31st. Grab your tickets and make plans to party with over 30 bands on three stages June 2nd-4th. You are going to experience what it means to say "Happy Mountain" this summer as you immerse yourself into the spirit of music, art, friends and adventure at Mountain Music Festival in the New River Gorge National Park.