Mountain Music Festival is all about the music bringing over 30 bands on three stages to the New River Gorge this June 2-4, 2022. Music is kicking off on the mountaintop Thursday night this year with The Motet, Moon Hooch and Bennett Walker Wales on the main stage. Plus Big Something is back to jam with us for their 8th MMFest appearance. Check out the latest group of artists added to the 2022 lineup and get your tickets now with early bird deals through the end of January.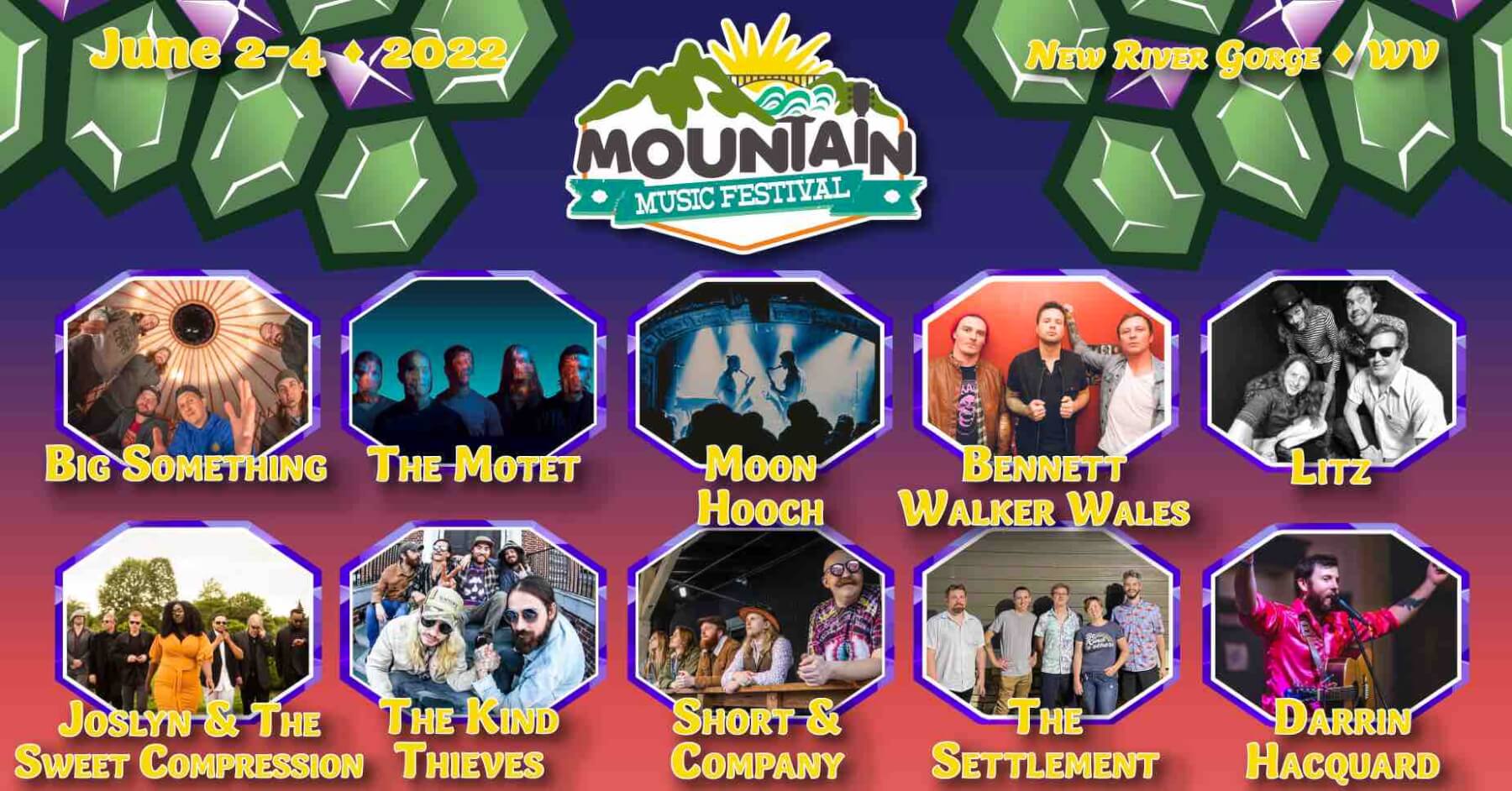 Big Something
The boys from Greensboro, North Carolina have been a staple in Mountain Music Festival, playing every year since the event inception in 2014. Fusing elements of rock, pop, funk, and improvisation, Big Something takes listeners on a journey through a myriad of musical styles. It's no secret why this group has quickly become one of the most exciting bands to emerge from the Southeast. Huge rhythms paired with soaring guitars, E.W.I (electronic wind instrument), synths, horns and alluring vocal hooks rise to the top of their infectious collection of songs and represent a sound that has landed the band marquee appearances at Bonnaroo, Peach Music Festival, Lock'n, Summer Camp and Electric Forest as well as critical acclaim from the likes of Billboard, Guitar World, Glide Magazine and Jambase.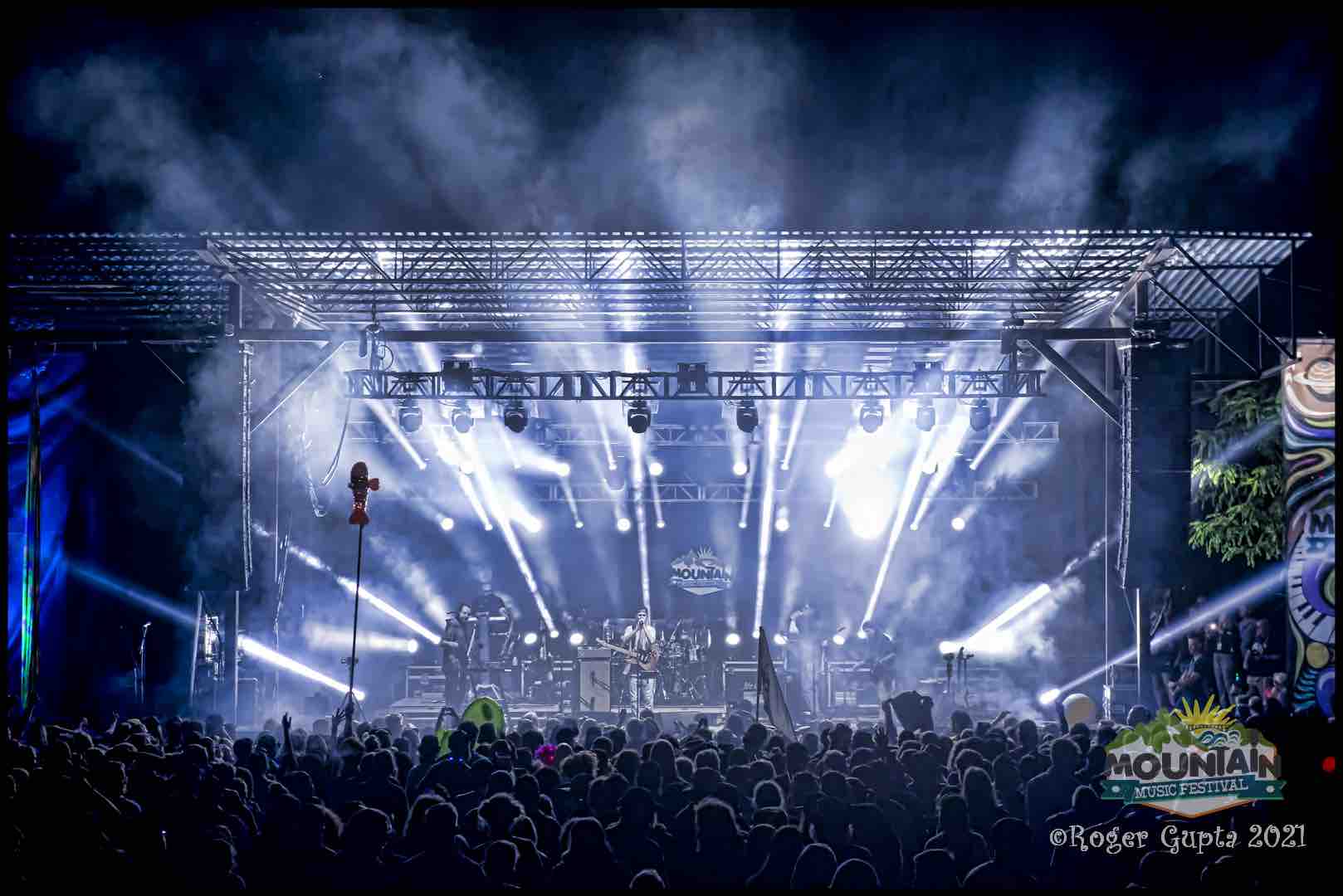 The Motet
Headlining the Mountaintop Main Stage Thursday night is The Motet. Since 1998, The Motet have inspired the world with their unique style of dance music. Over the course of nine full-length albums, they've traversed the lines between funk, soul, jazz, and rock and built a diehard audience in the process. They've headlined Red Rocks Amphitheatre six times and sold out countless legendary venues coast-to-coast. In addition to racking up nearly 20 million total streams and views, they've also garnered widespread acclaim from numerous publications including Relix, Glide Magazine, and AXS.  The band has also graced the stages of festivals such as Bonnaroo, Bottlerock, Electric Forest, Bumbershoot, Summer Camp, and High Sierra.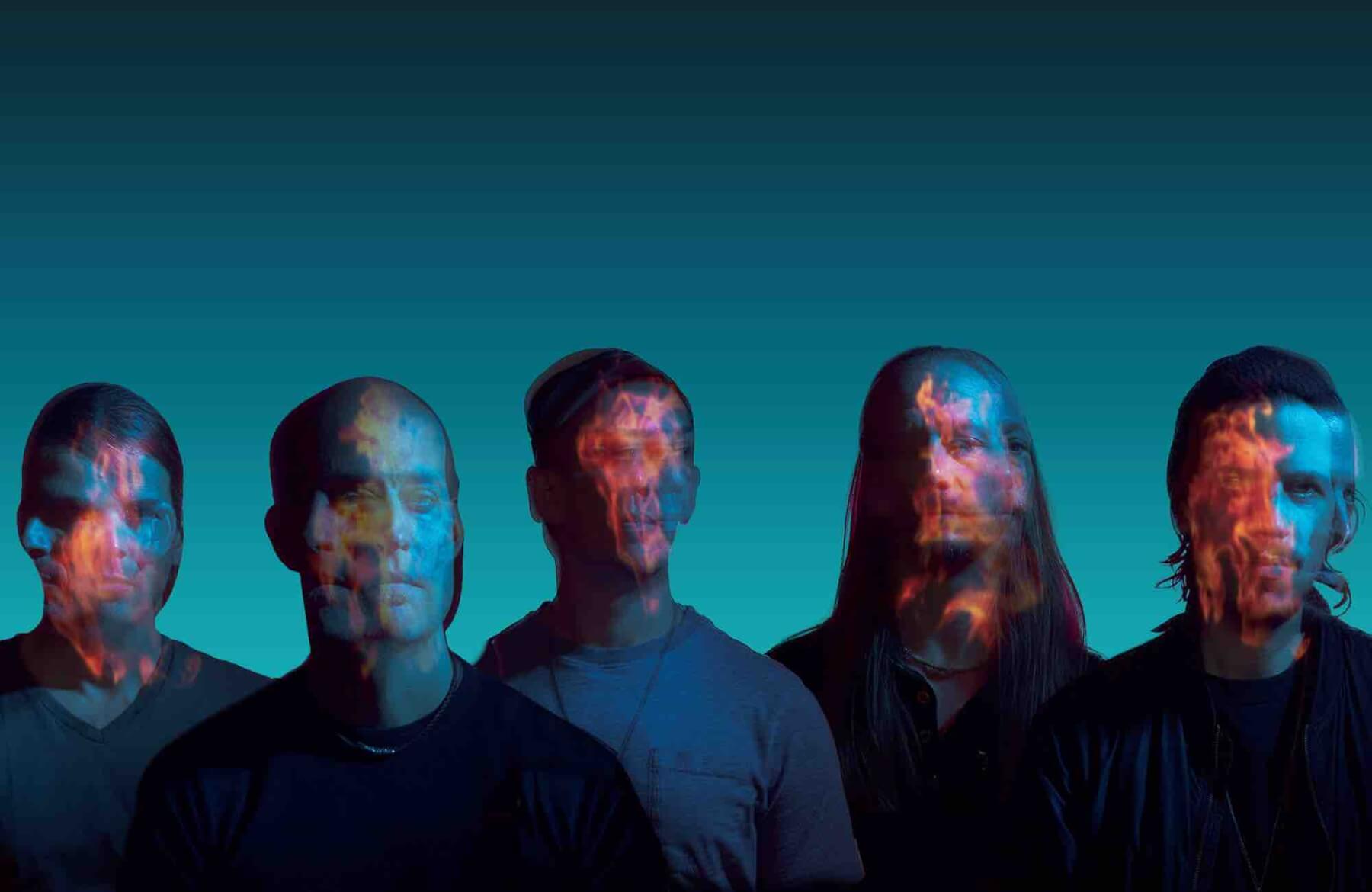 Moon Hooch
After bringing the energy to Mountain Music Festival in 2021 we absolutely had to bring back Moon Hooch! If any band is a poster child for turning the power of positive thoughts and intentions into reality, it's the explosive horn-and-percussion trio Moon Hooch. In just a few short years, the group— Wilbur and fellow horn player Wenzl McGowen—have gone from playing on New York City subway platforms to touring with the likes of Beats Antique, They Might Be Giants, and Lotus, as well as selling out their own headline shows in major venues around the country. Don't miss them on the main stage Thursday night with The Motet & Bennett Walker Wales.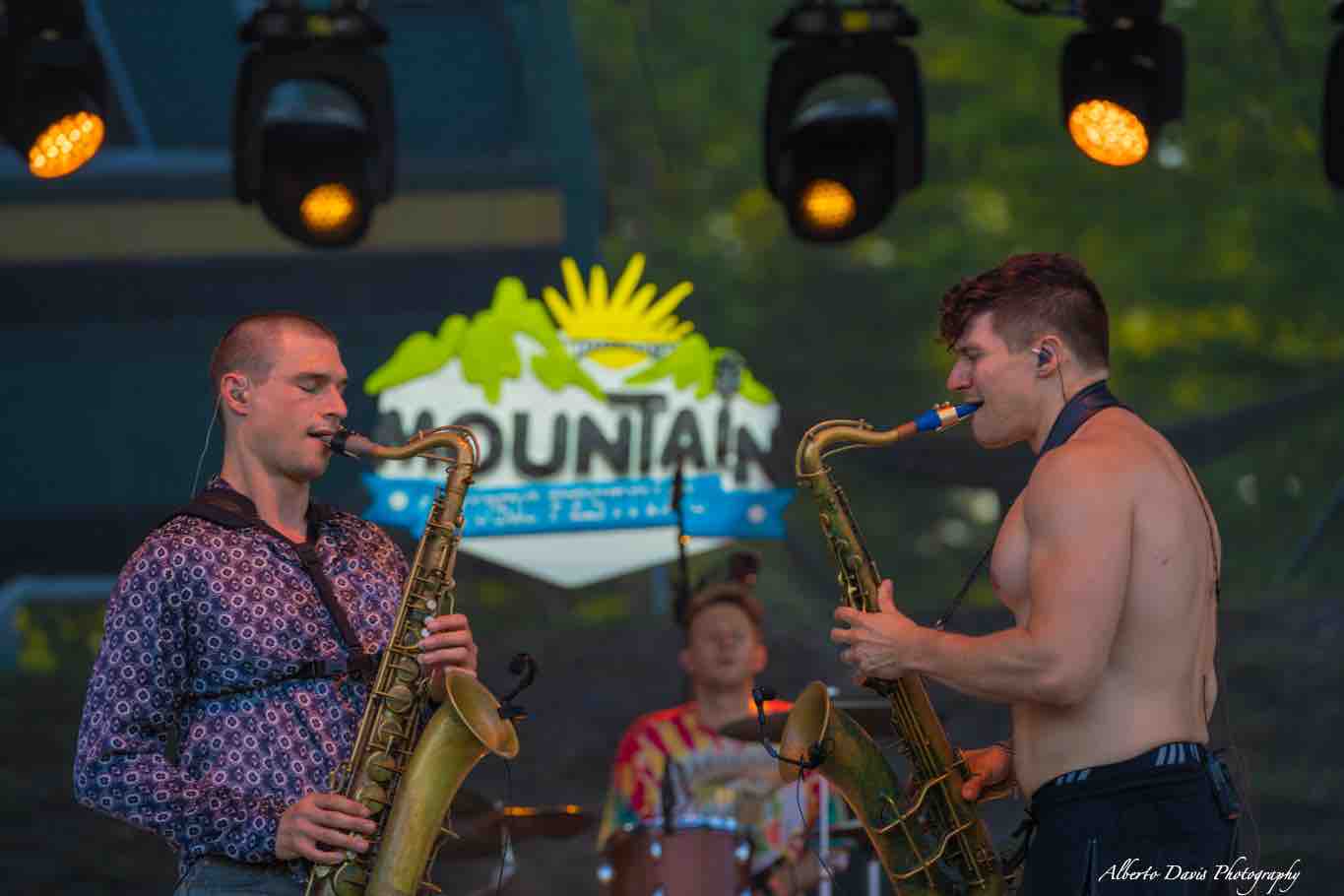 Bennett Walker Wales
Born and raised on the Virginia Beach coastline, BWW has been playing up and down the east coast since he was 15. Having fronted his rocknroll outfit Bennett Wales & The Relief, BWW opens up the next chapter of his music journey with blending elements of soul, rocknroll and pop in his debut solo album "Introducing: Bennett Walker Wales." With his guitar in hand and soulful vocals to accompany, BWW leaves a lasting impression on his audience, bearing his soul on stage.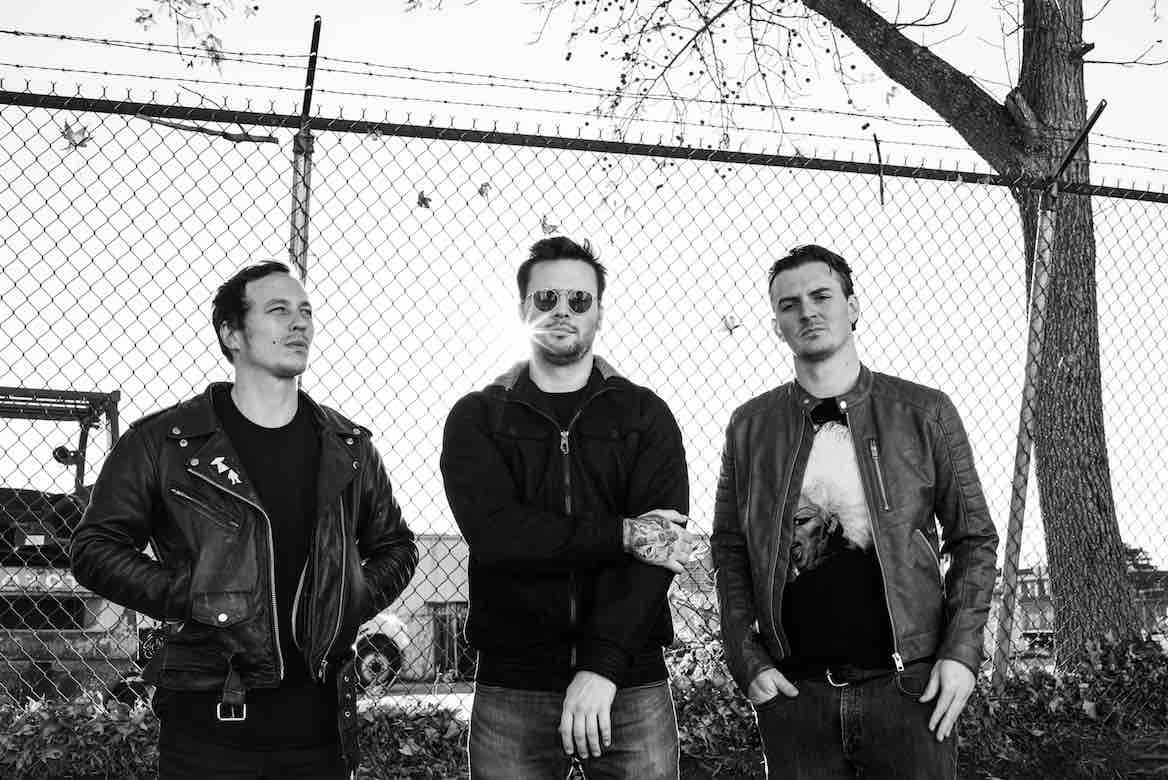 Litz
LITZ brings together a wide array of musical influences ranging from funk, jam, go-go, soul, electronica and just about everywhere in-between to amalgamate a new sound for the ears of the world. Their sound strides to sonically transport it's listeners to another planet free of the stress, struggles, and tribulations of modern day life through the use of funky horn riffs, wah-wah keys, pounding bass, driving/progressive rhythms and melt your face guitar.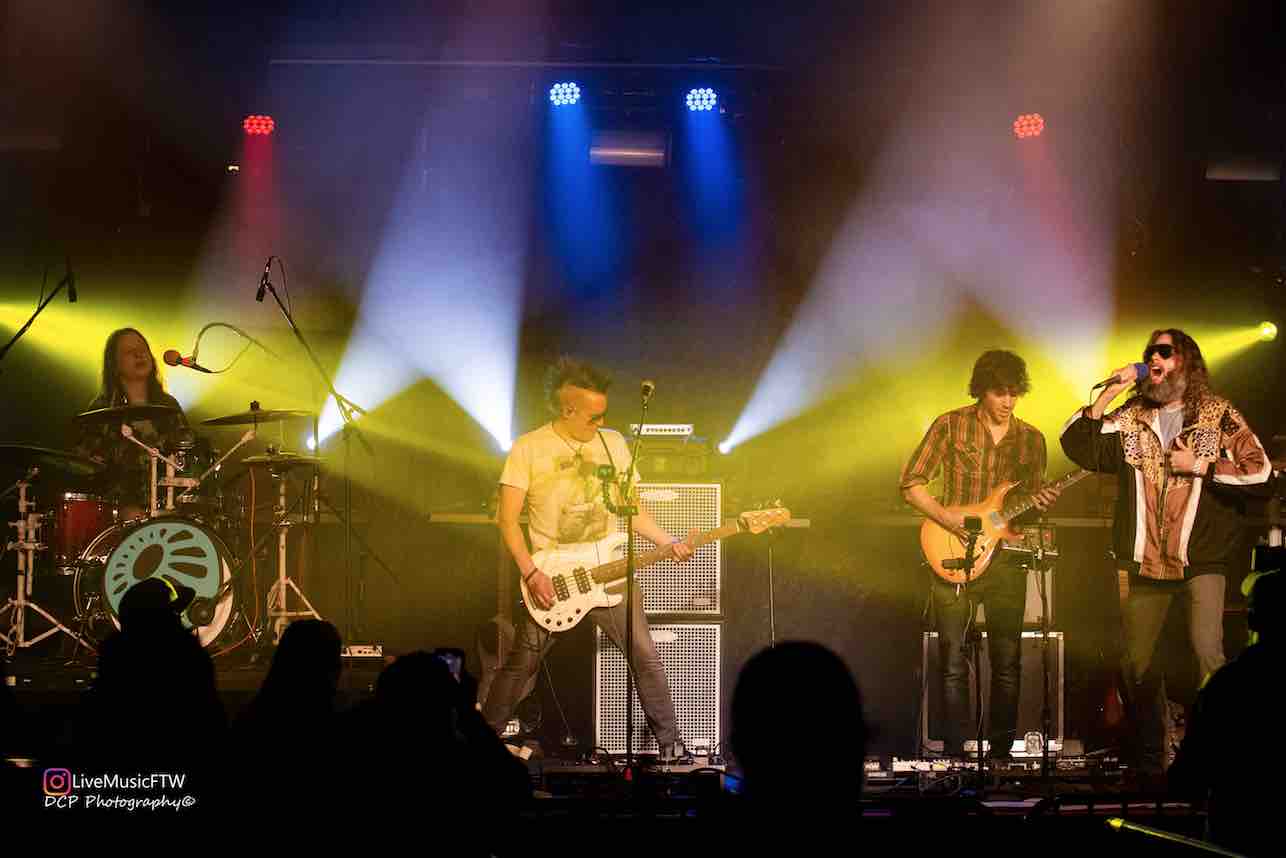 Joslyn & The Sweet Compression
Back for her third Mountain Music Festival appearance and earning a spot on the main stage is Joslyn & The Sweet Compression. This group delivers a hook-filled mix of funk and R&B-flavored pop in a series of hits that is sure to get you dancing. The powerhouse vocalist, Joslyn Hampton leaves audiences wanting more and coming back to see her again and again. Joined by veteran musicians and exciting young talent this group is one to add to your don't miss list for 2022.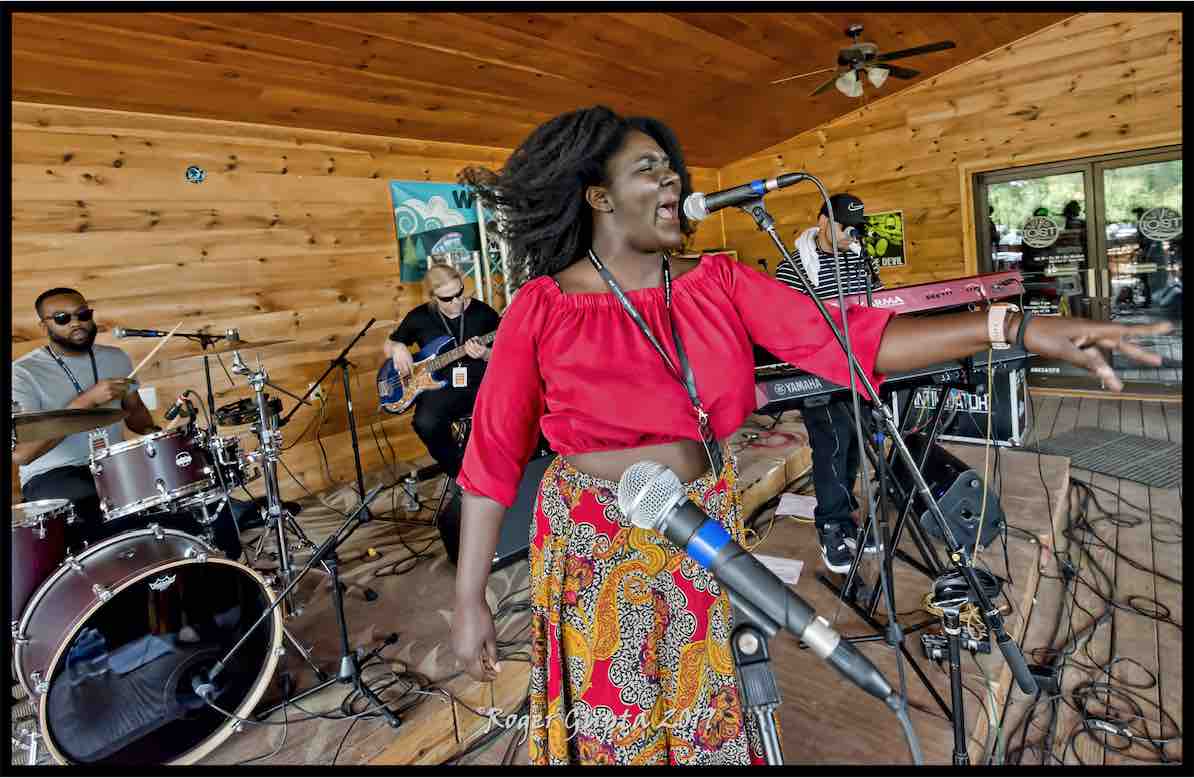 The Kind Thieves
The Kind Thieves are no stranger to ACE Adventure Resort and MMFest is their home field. The Thieves pull influences from musical genres spanning from classic rock to funk to bluegrass, wrapped up in a jam-band bow that promises a 100% original and mind-blowing live experience every time they perform. But jam-band isn't even a box you can put the Thieves into, with heart-wrenching melodies, jaw-dropping harmonies, and songwriting capability far beyond their years, there is no way of knowing which direction they'll go next, and no musical stone they'll leave unturned.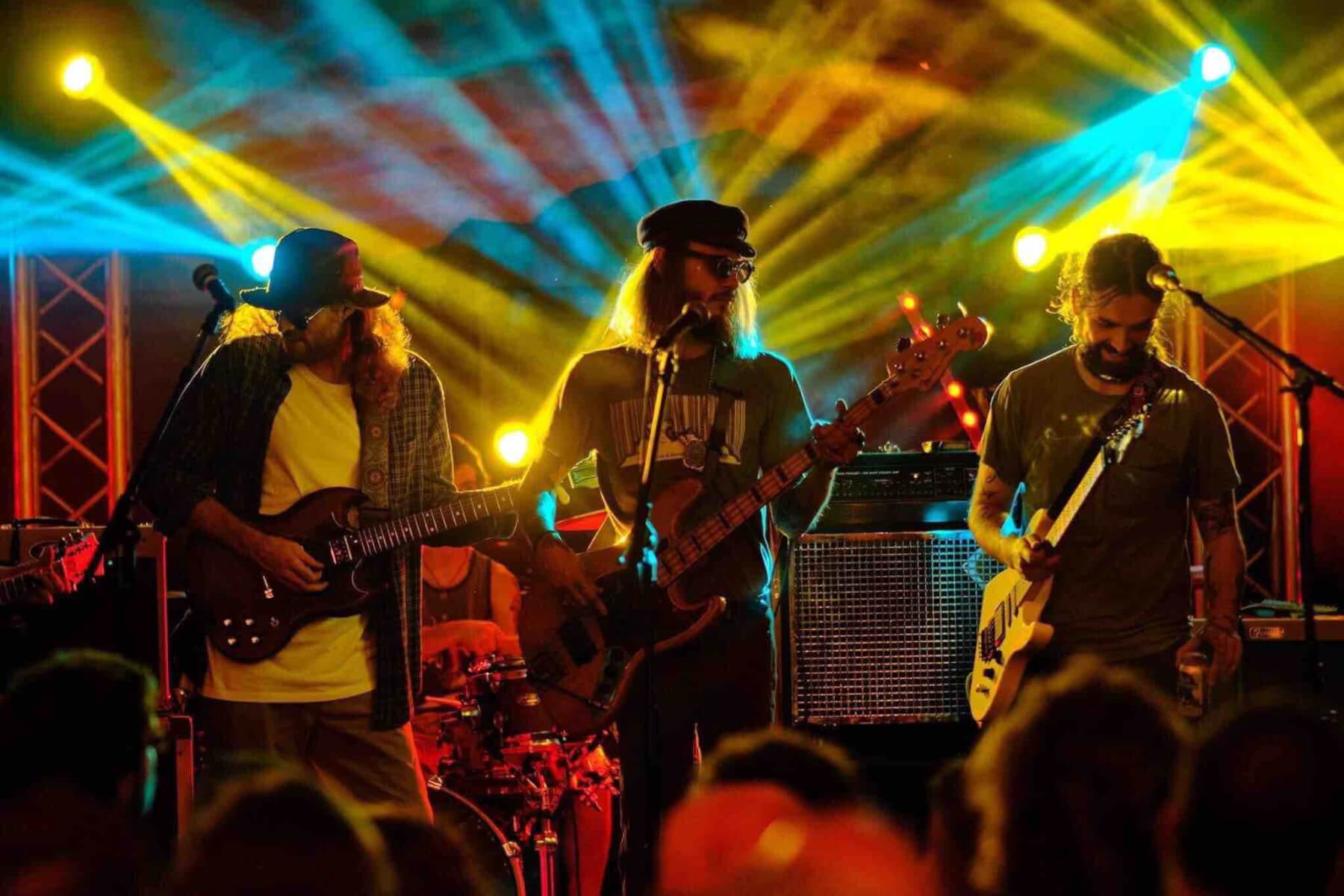 Short & Company
Jackson, Kentucky original recipe singer-songwriter and genre-bending guitar blazer, Jeremy Short, has quickly risen to the top shelf of must-hear players on the scene. 

First given a Gibson SG by his grandfather – a well known Methodist preacher, Short recalls with a laugh, "he handed it to me and said – let's not make this a full time thing". Now he's found his home and what he calls "his own thing" in Short & Company. 

Leaving his soul on the floor, and yours in shreds, "Ain't That Workin", "Bartender" and "Set in Her Ways" show why Short is a 2 Time Semi-finalist, and 2019 competitor at the International Blues Challenge, a competition featuring the best blues acts from around the globe.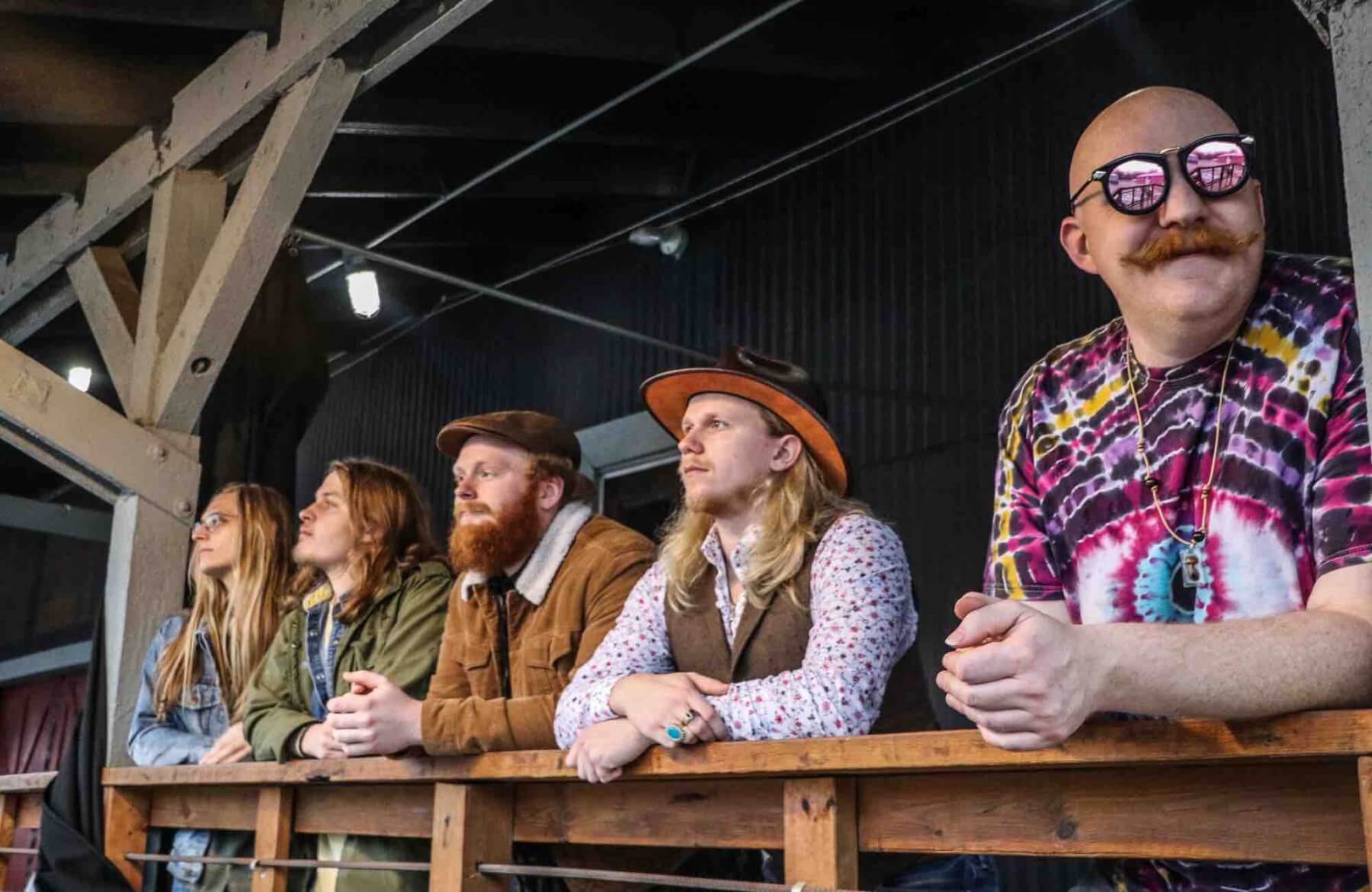 The Settlement
The Settlement is a funk-fusion jam band from Huntington, WV. Cleverly combining rowdy rock riffs, complex jazz harmonies, funky bass lines, dreamy pop melodies, jammin' reggae grooves and a multitude of diverse world music influences, the ensemble offers something for everyone. Catch The Settlement Friday afternoon on the Greenbrier Valley Brewing Company Lake Stage.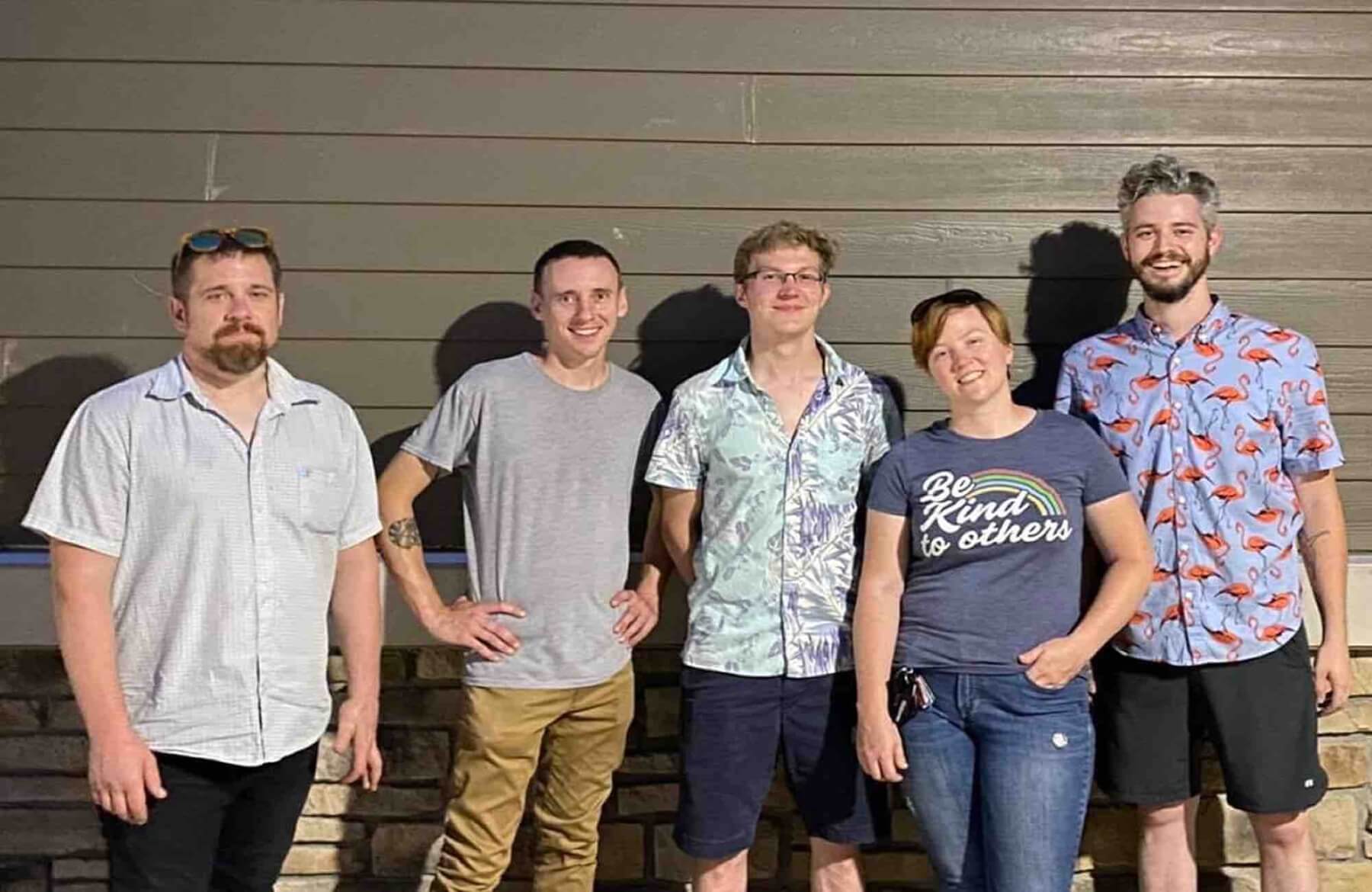 Darrin Hacquard
Darrin Hacquard writes songs that connect. He's funny, tortured, melancholy, and joyous. Sometimes he's all of these at once. It's an uncanny gift for empathy. He can see characters for not just what they are, but what they hope to be. His sonic landscapes are as diverse as the lyrical subjects that populate his songs. From Old Time, to Psyche-Rock, to Country, to Spaghetti Western, Darrin builds stories in a way that only he can, and tells them with unflinching vision and kindness.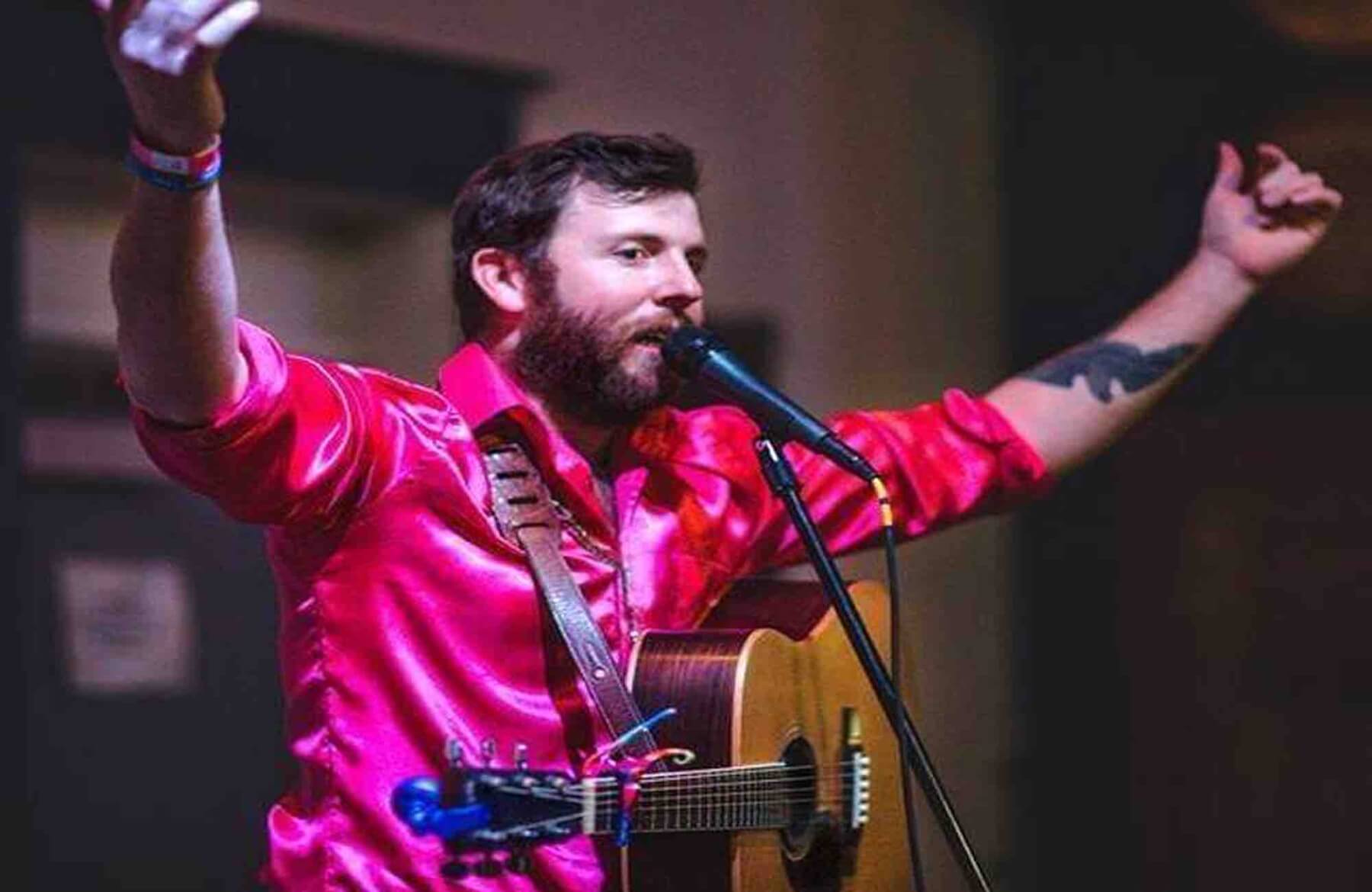 Get Your Tickets Now
Early Bird Tickets are on sale now through the end of January. A limited number of 4-Day Passes are still available too and you can start your party Wednesday night. Definitely plan to be here on Thursday when the main stage kicks off with The Motet, Moon Hooch & Bennett Walker Wales. We still have one more lineup announcement coming for you next week so stay tuned and start dreaming of summer days in the mountains of West Virginia!