Mountain Music Festival is back at ACE Adventure Resort this June 1st – 4th with over 30 bands rocking the mountaintop. We are super excited to announce our first round of artists for our 2022 party on the mountaintop. With three nights of main stage action and a pre party Wednesday night at The Lost Paddle we hope you are ready to get down with us. Tickets are on sale now for this epic festival in the New River Gorge, West Virginia.
Galactic
Making their second Mountain Music Festival appearance is New Orleans funk powerhouse Galactic. History doesn't stand still. It impacts, influences, and inspires the ebb and flow of the future by informing the present. Galactic draw on 25 years together in order to progress with each performance and subsequent record. After 10 albums, over 2,000 gigs, and tens of millions of streams, the proud New Orleans, LA quintet have kept the torch burning through five U.S. presidential regimes, the turn-of-the-century, Hurricane Katrina, a Global Pandemic, and a much-anticipated recovery. They're the rare collective who can support Juvenile on Jimmy Kimmel LIVE!, contribute music to a blockbuster soundtrack such as Now You See Me, and light up the stages of Coachella, Bonnaroo, and New Orleans Jazz & Heritage Festival (a staggering 22 times.
Ripe
Siphoning the spirits of rock, funk, R&B, jazz, and pop through a kaleidoscope of unpredictable and virtuosic improvisation, Boston-based Ripe consistently bring people to their feet. Most importantly, they prove that "dance music" in its purest form doesn't have to come from computers and synthesizers. It can be an unstoppable groove or an extended moment of ecstatic release. Like those bodies moving on the floor, it's the result of the energy, friction, and communication between living and breathing people. An inimitable and indefinable chemistry has separated and singled out Ripe since day one.
Doom Flamingo
Doom Flamingo is a six-headed synthwave beast with a Dr. Jekyll and Mr. Hyde element to the songwriting. Top Gun guitar riffs and Miami Beach poolside lounge-vibes, are all at once contrasted with eerie dark synth soundscapes reminiscent of old John Carpenter films. Doom Flamingo came together organically through friendships and past collaborations in their hometown of Charleston, South Carolina. The sextet features bassist Ryan Stasik, of the prolific rock band Umphrey's McGee, alongside a cast of powerhouse musicians.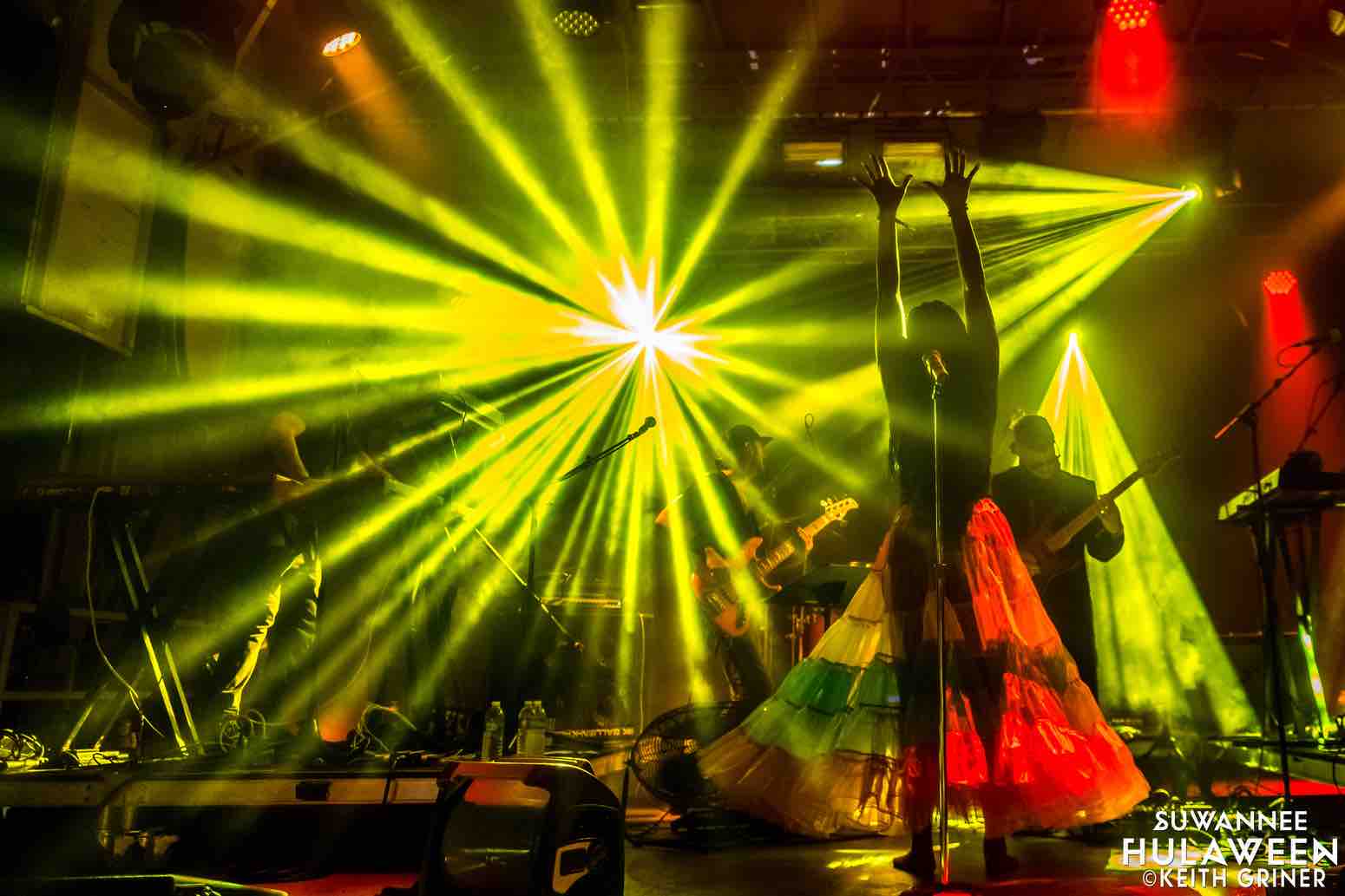 The Mighty Good Times
The Mighty Good Times are a new 6-piece Rock n' Roll/Americana band from Richmond, Va. After a wild, eleven-year run with his band People's Blues of Richmond, Tim Beavers II decided it was time for a fresh start. Tim's honest songwriting about his battles with love, loss, depression, and addiction have reached people in every corner of America and his rambunctious onstage antics have raised the bar for performers across the country.
Yam Yam
YAM YAM formed in late 2015, coming together from playing in an assortment of local bands in central PA. The band is inspired by 1970s soul music, New Orleans roots of jazz music, and modern/vintage funk and jam music. YAM YAM features raw instruments and captures a high-energetic sound. Yam Yam will be rocking the Wednesday night Pre Party with The Mighty Good Times.
Matt Mullins & The Bringdowns
With an eclectic mix of genres that have influenced the group, it's hard to classify Matt Mullins & The Bringdowns as just an alt-country band. These guys are an Appalachian Rock band that have found a niche all their own. The stories in their songs are almost as diverse as the influences you hear in the music.
Dinosaur Burps
Fronted by B. Rude and DJ Sqweazle , Dinosaur Burps are cerebral, yet goofy and endearing — with raps that flow so quickly you might miss something deep while being distracted by your own laughter. Find these boys Friday afternoon at The Lost Paddle on the Lake Stage .
Strizy
You will find Morgantown, WV based DJ Strizy mixing beats at various clubs and special events in the area. DJ Strizy has performed at the ACE Adventure Waterpark DJ Dance Parties and the Big Dub Festival in Pennsylvania. He mixes your favorite beats and knows how to get the crowd moving! Catch him on the Greenbrier Valley Brewing Company Lake Stage Friday afternoon.
Corduroy Brown
Corduroy Brown is a poppy, rock performer from Huntington, West Virginia. This music will move you to dance, but maybe with tears in your eyes. Mental health struggles dominated the early history of Corduroy, and fueled the inspiration behind a lot of the songs. In February of 2021, Corduroy Brown literally died in a Morgantown West Virginia ICU due to a rare reaction to Covid called MIS-A. After being revived and placed on life support, he made a full recovery. You learn a lot when faced with mortality, and it reset his perspective. Now themes of mental wellness and a willingness to live life to the fullest are represented in the music for his second time on the Earth.
Annie Neeley Band
Annie Neeley Band is a free-form, psych-country, Muddy Waters, Hazel Dickens and Ronnie Lane tribute band. Glide Magazine says her music is "Blending country-soul, roots rock, and even bluegrass, the album hits right out of the gate." Find Annie on the Strange Stage located in the campground Friday morning.
Get Your Tickets Now
Early Bird Tickets are on sale now through the end of January. VIP tickets are almost sold out; so don't wait around to get your tickets only to find out none are available. A limited number of 4-Day Passes are still available too and you can start your party Wednesday night. Stay tuned for more lineup announcements coming your way soon!