Mountain Music Festival is set in the heart of The New River Gorge, West Virginia. This stunning river canyon has been carving its path for over 250 million years and is the second oldest river in the world. Located in the heart of this dramatic landscape is ACE Adventure Resort, the largest outdoor adventure resort east of the Mississippi. This place is perfect for a music festival featuring open fields for camping, mountain lakes for swimming, trails for hiking and direct access to America's newest National Park. Visit this area once and you will be hooked for life, that' a promise!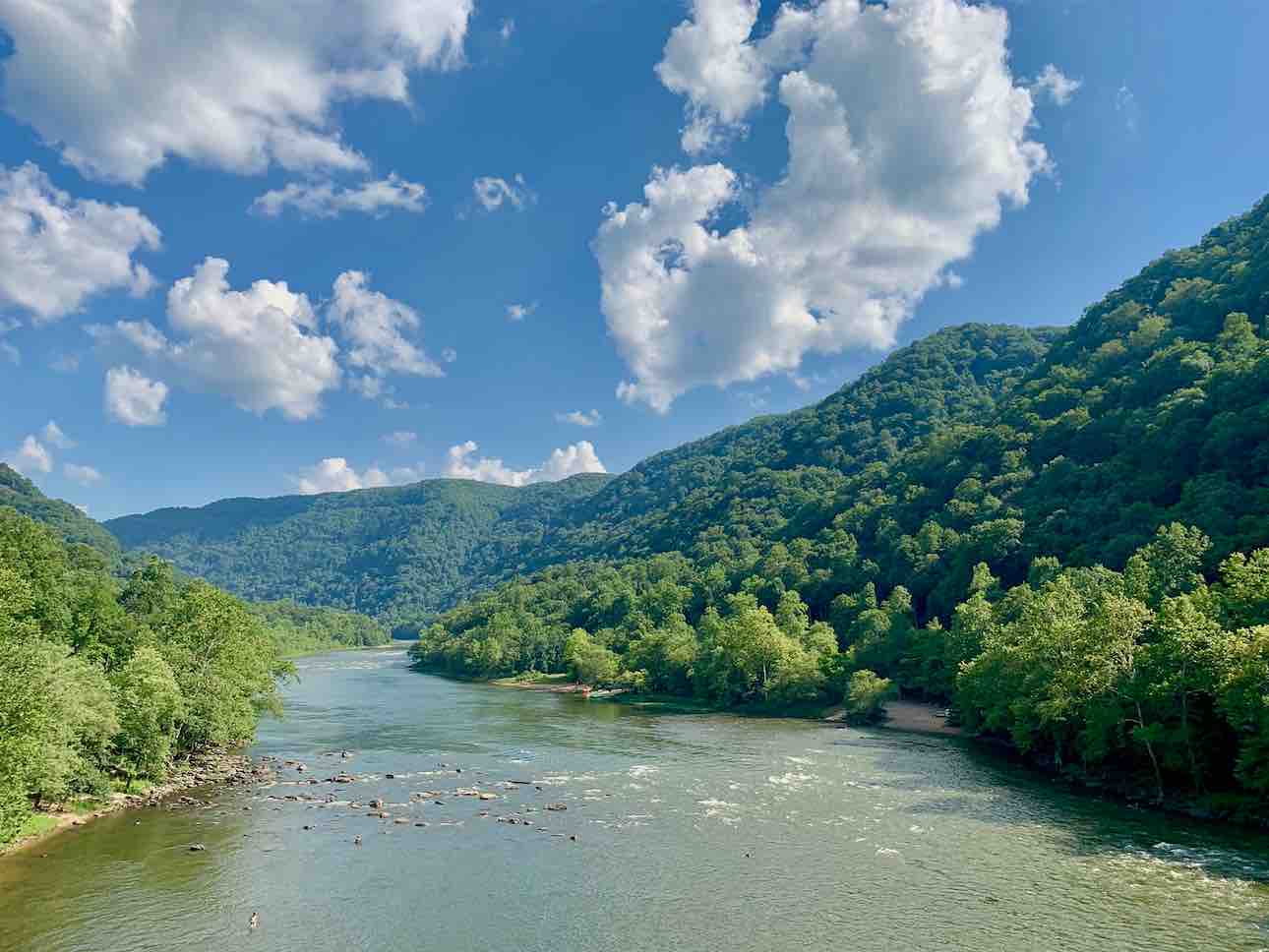 New River Gorge National Park
Designated as a National Park & Preserve by Congress in late 2020 this gold star highlights one of our nations natural treasures right here in southern West Virginia. The New River Gorge is already part of the National Park Service system as it was established a National River in 1978. This newly recognized National Park really shows how special this area is now that it is on a prestigious list with 63 parks including Yellowstone, Yosemite, The Grand Canyon and The Smokey Mountains. This new designation should increase visitation to the area and boost tourism in a region whose economic backbone relies on this industry. Outdoor adventures are a major attraction for this park and there is something for everyone to do.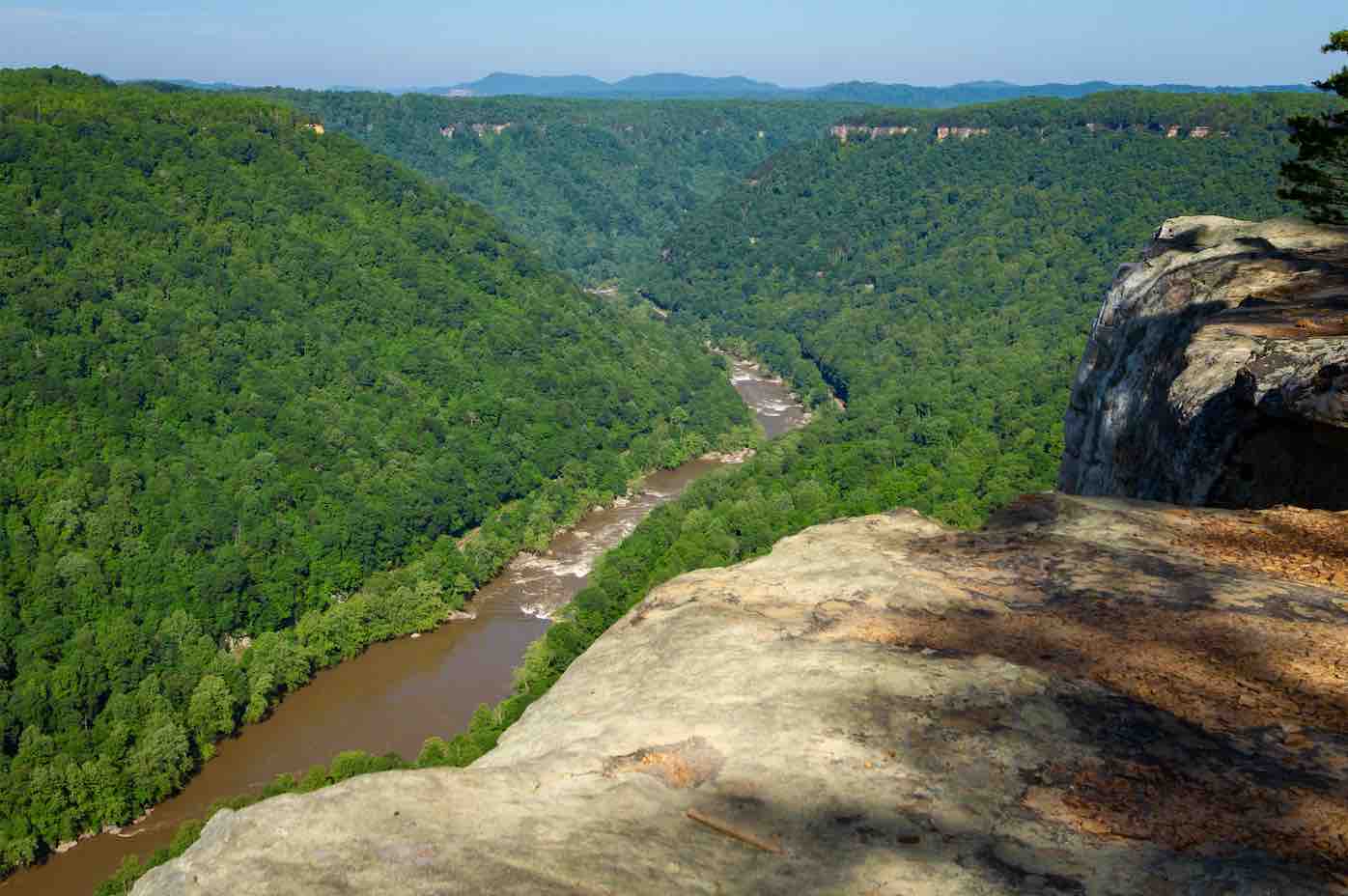 Whitewater Rafting
One of the best ways to experience this National Park is by floating down the New River. As one paddles through this ancient canyon giant boulders and cliffs tower above. The Lower New River Gorge is the most popular section featuring over 20 whitewater rapids. ACE offers full day and half-day options where you will tackle class IV whitewater with an experienced guide in every boat. The trips finish underneath the iconic New River Gorge Bridge offering some of the most unique views of the massive arch bridge.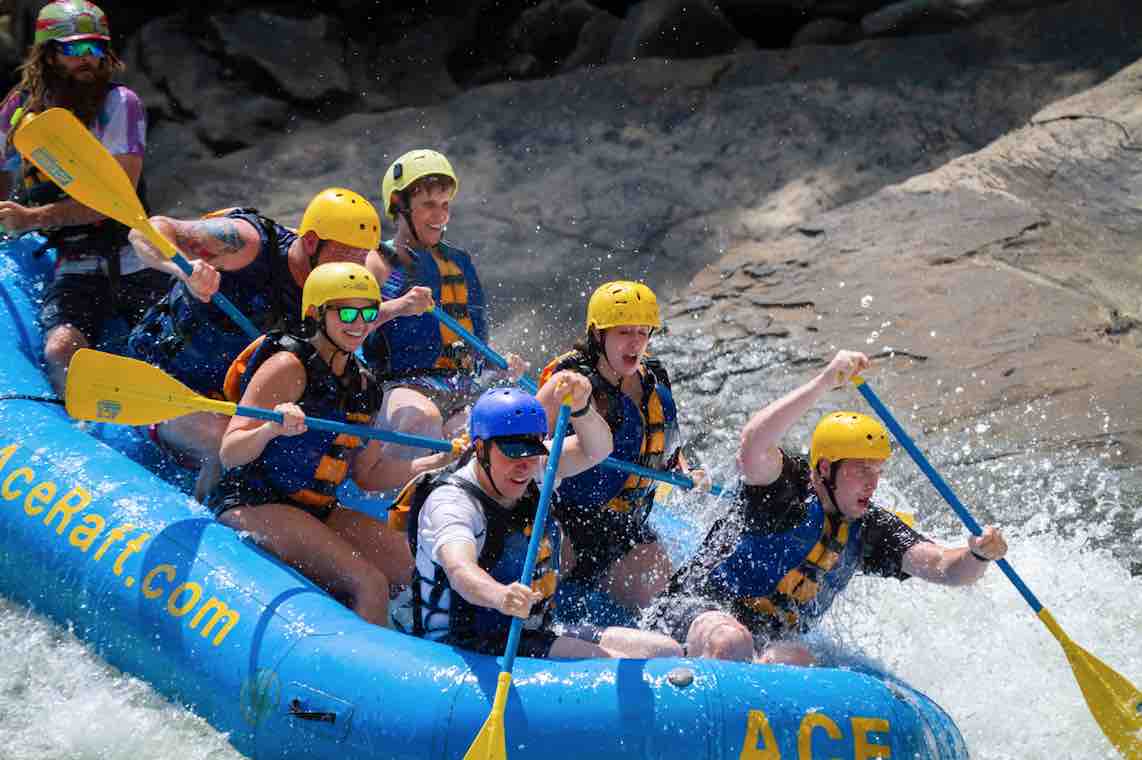 Rock Climbing
Miles and miles of sandstone cliffs line the rim or the New River Gorge. These cliff faces have been attracting rock climbers to the area for decades. It is said that a climber could live in the gorge their entire life, go climbing everyday and never have to climb the same route twice. Some of the popular crags include the Endless Wall, Bridge Buttress, Bubba City, Kaymoor and Beauty Mountain. No matter which spot you decide to climb you are going to be greeted with the best West Virginia scenery. Never been climbing? Let ACE's guides outfit you with a climbing harness and get you on the rock!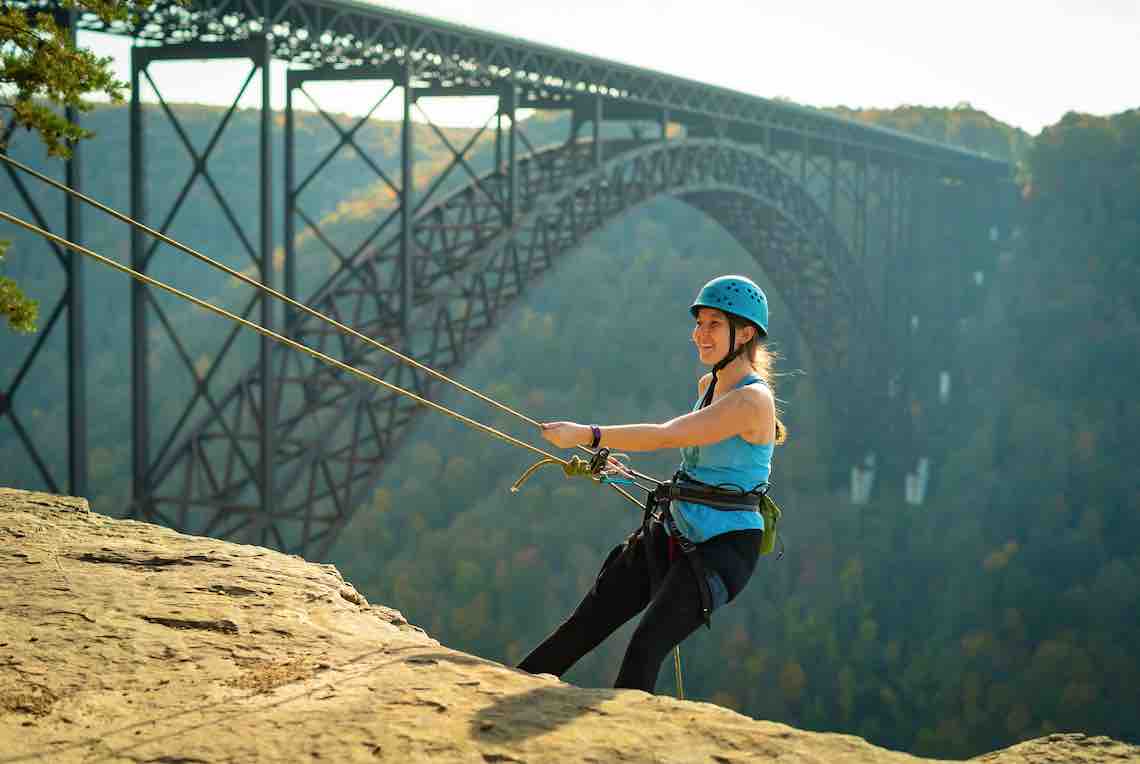 Mountain Biking
Mountain biking in the gorge is another super popular activity with miles of trails to explore. There are easy and relatively flat trails like the Southside Junction Trail where you can cruise along the old riverside railroad grade. Hit the rolling single track in the gorge if you are looking for something to burn a few more calories. Grab your bike or rent one from ACE and sign up for our guided mountain bike trips.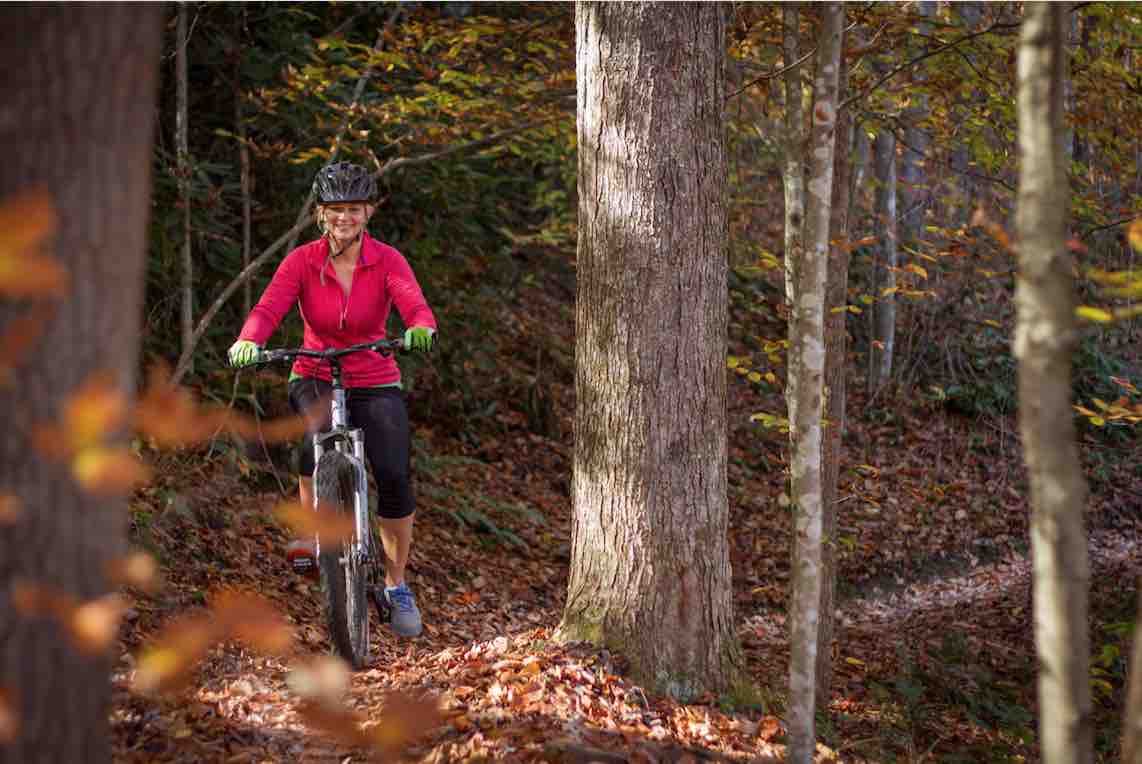 Beautiful Hiking
ACE Adventure Resort boosts over 35 miles of trails on a 1,500-acre property. Explore scenic overlooks into the New River Gorge, wander past cascading waterfalls, and peek into abandoned coal mines. There is also an abundance of wildlife to be found including deer, bear, bald eagles, salamanders and more. Concho Overlook is the most popular hiking destination at ACE featuring a 180-degree bend in the river with a magnificent view looking down at the town of Thurmond. Grab a hiking map from the welcome center and start your next adventure.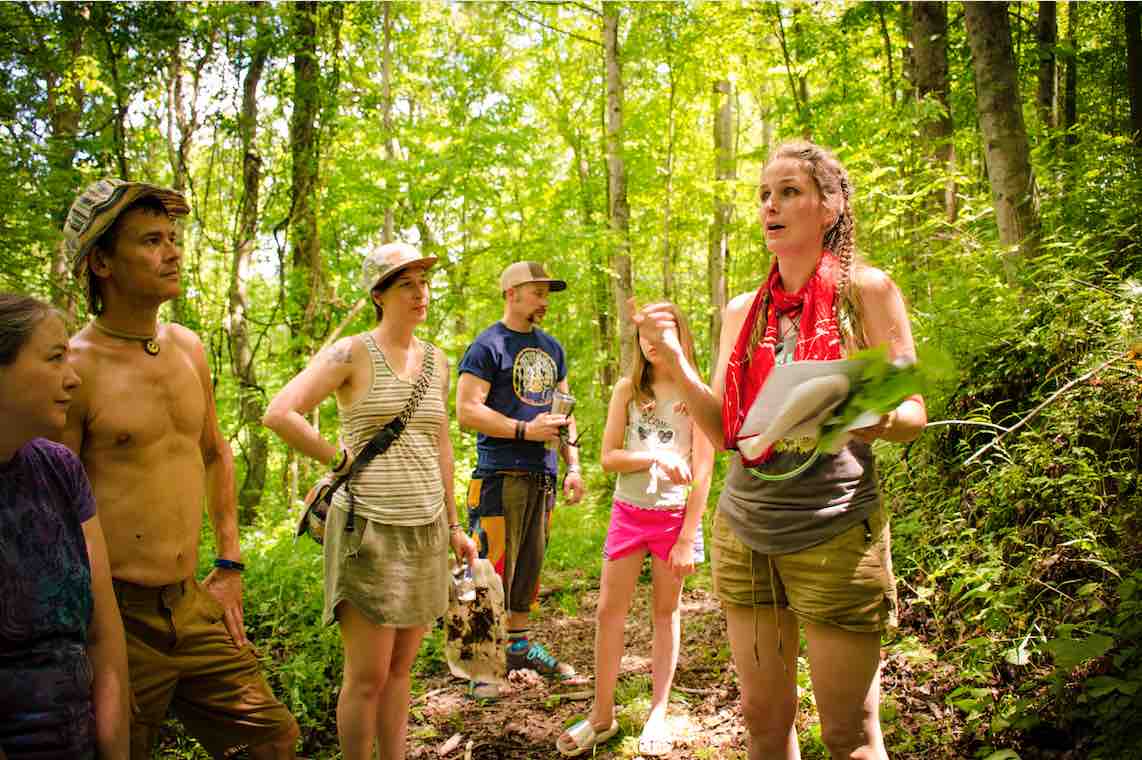 Rock the Gorge this June
Mountain Music Festival is rocking the New River Gorge this June 3rd-5th with over 30 bands including Lettuce, The Wood Brothers, The Infamous Stringdusters, TAUK, Big Something, The Werks, Moon Hooch, Arlo McKinley and more! ACE Adventure Resort is jamming for three days on three stages while taking in America's newest National Park right here in West Virginia. Sign up to go whitewater rafting or zip lining in the afternoon and be back just as the main stage fires up. Or take advantage of a free nights camping when you stay Sunday and sign up for an adventure. It's time to get out, explore and experience some live music again, see you in the gorge!