Are you geared up and ready for Mountain Music Festival June 3-5, 2021 at ACE Adventure Resort? Do you have your tickets yet? Made your packing list? This is intended to be a simple guide that will answer some of your questions and put you on the path to a magical weekend in the New River Gorge this summer. Get down with over 30 bands, explore the inspiring artist gallery and take part in epic mountain adventures at West Virginia's favorite music festival.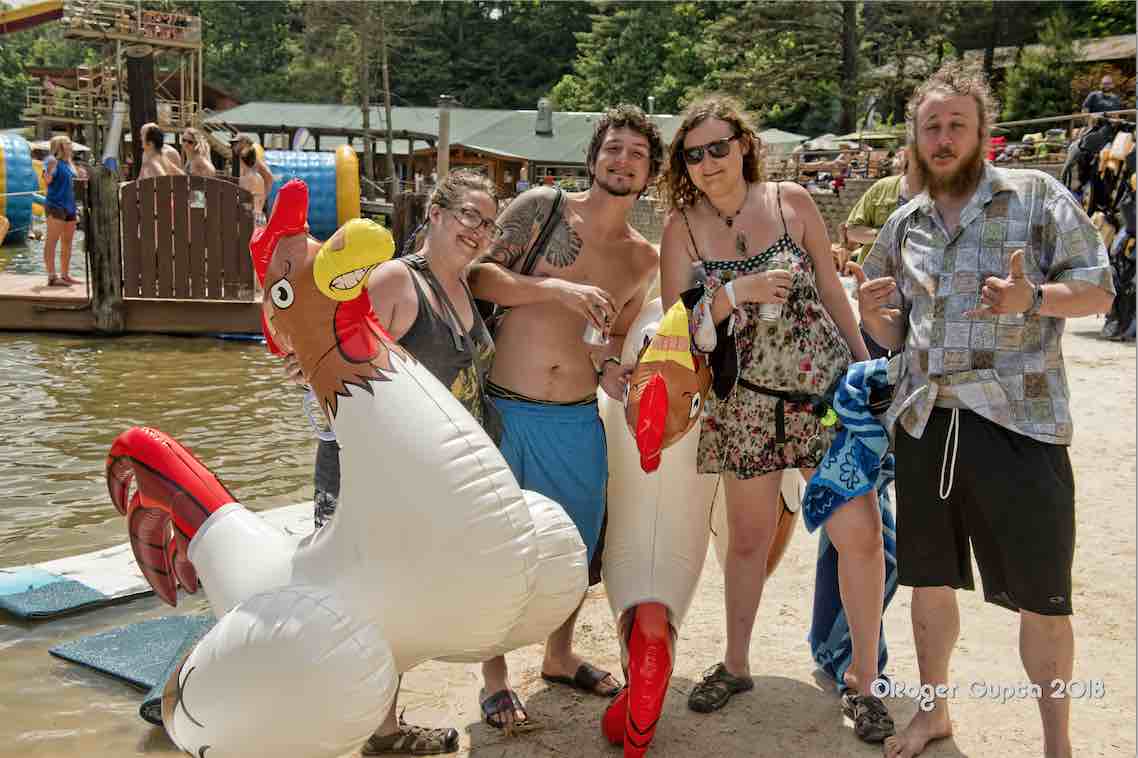 Get Your Ticket
Party on the mountain and enjoy everything MMFest has to offer with your General Admission tickets. First, you will need to choose between a 2-day or 3-day pass. The 3-Day pass allows you to arrive on Thursday to take part in our kickoff party at The Lost Paddle with The Werks, Empire Strikes Brass & Fletcher's Grove. You can even show up Wednesday by purchasing the Early Arrival Camping Pass.
Insider Tip – Upgrade your tickets to VIP and get the best camping spots with parking pass included, free MMFest 2021 t-shirt, waterpark passes and enjoy access to the VIP lounge.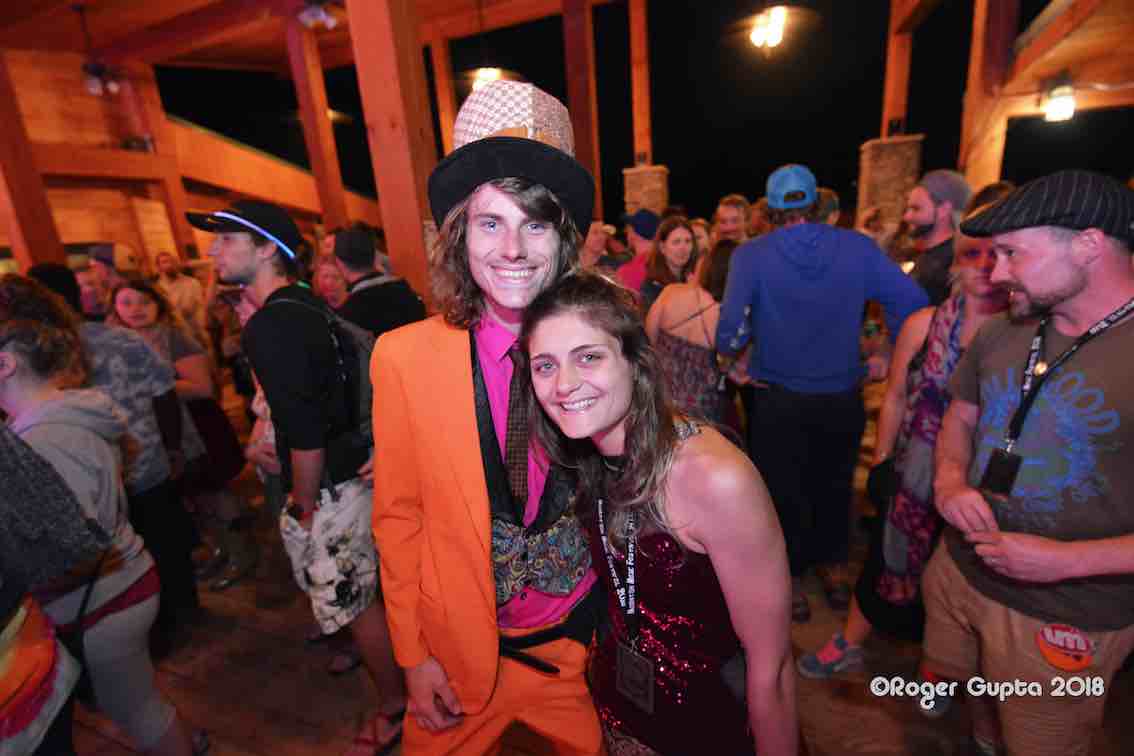 Where you gonna stay?
ACE Adventure Resort has plenty of options when it comes to a place to lay your head at night. The most popular option for festival goers is the mountaintop car camping which puts you right in the middle of the weekend party. Carpool with your friends and split the $25 parking pass needed for every vehicle in the campground.
Camping not your thing? ACE has over 50 cabins including rustic cedar cabins all the way up to five bedroom vacation homes. You will be enjoying this music festival with the luxury of a real bed to sleep in at night, your own bathroom, a kitchen & even a hot tub on the deck!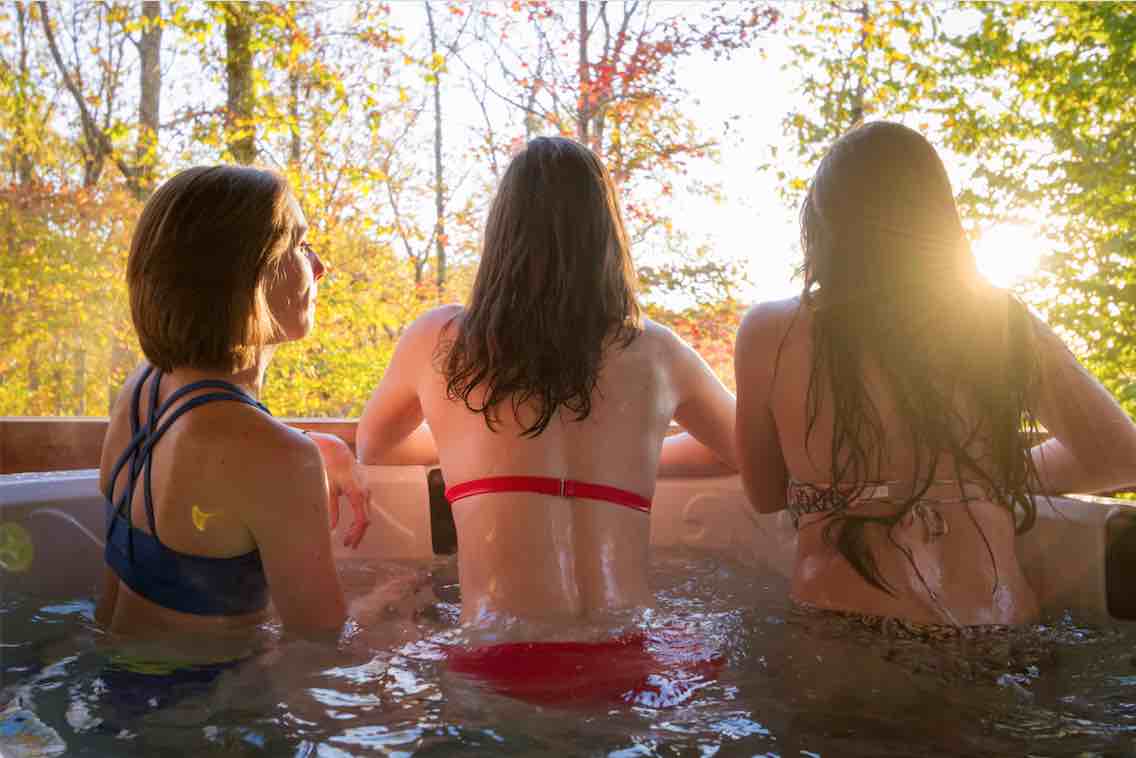 How are you going to get here?
Country Roads take me to Mountain Music Festival. Getting here is super easy and we are located only a few miles from the highway. Don't trust that GPS though because who knows where Siri will try and take you! Get directions to the festival here and start loading up your road trip playlist.
Insider Tip: Ride the Resort Shuttle Bus. Once you get to the mountain park your car and let our FREE shuttle ride you around the mountain. You'll have a blast bouncing down West Virginia's dirt roads and meeting new friends on our old school busses. Find a designated shuttle stop or just wave down the big blue bus when you need a ride.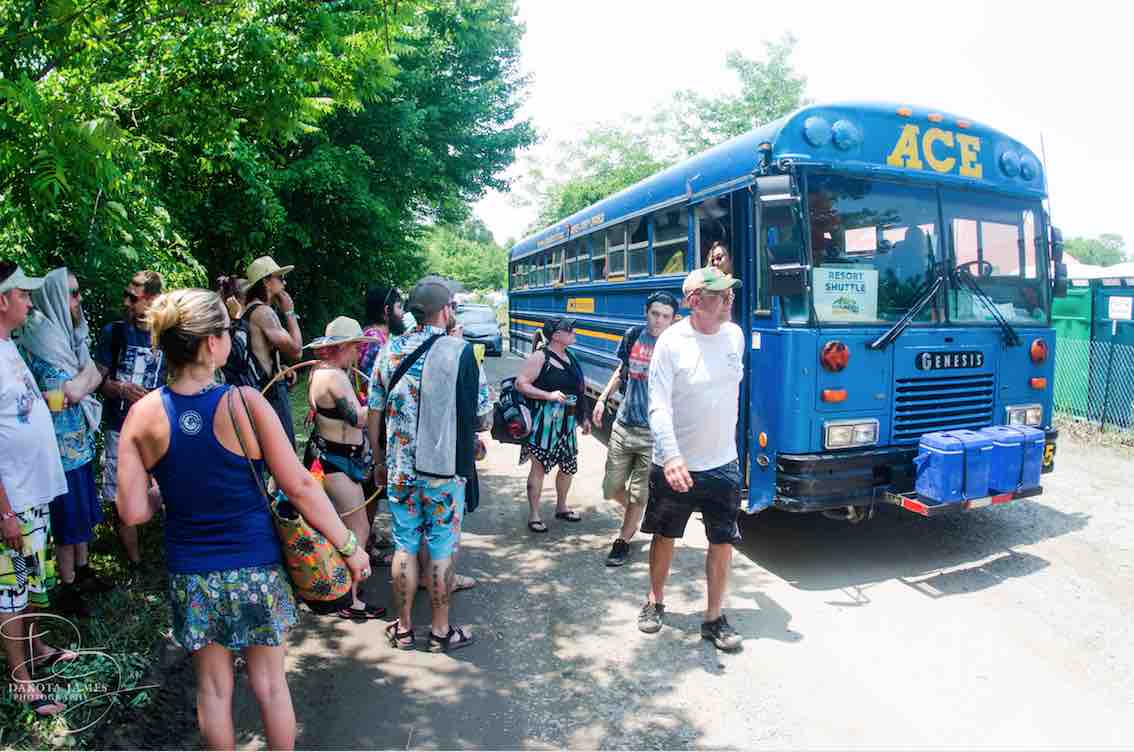 Wanna do something epic?
The New River Gorge just became a National Park and it is an epic destination. Hit the river and paddle America's Best Whitewater as you take a ride on mother nature's roller coaster. Soar high above the river on ACE's zipline canopy tour where you will hit speeds over 35 mph and jump from cliff to cliff on the rim of the gorge. Plus there are trips going out everyday for rock climbing, rappelling, mountain biking, paintball & more! If it is an outdoor adventure you want to do than chances are ACE has a guide to do it!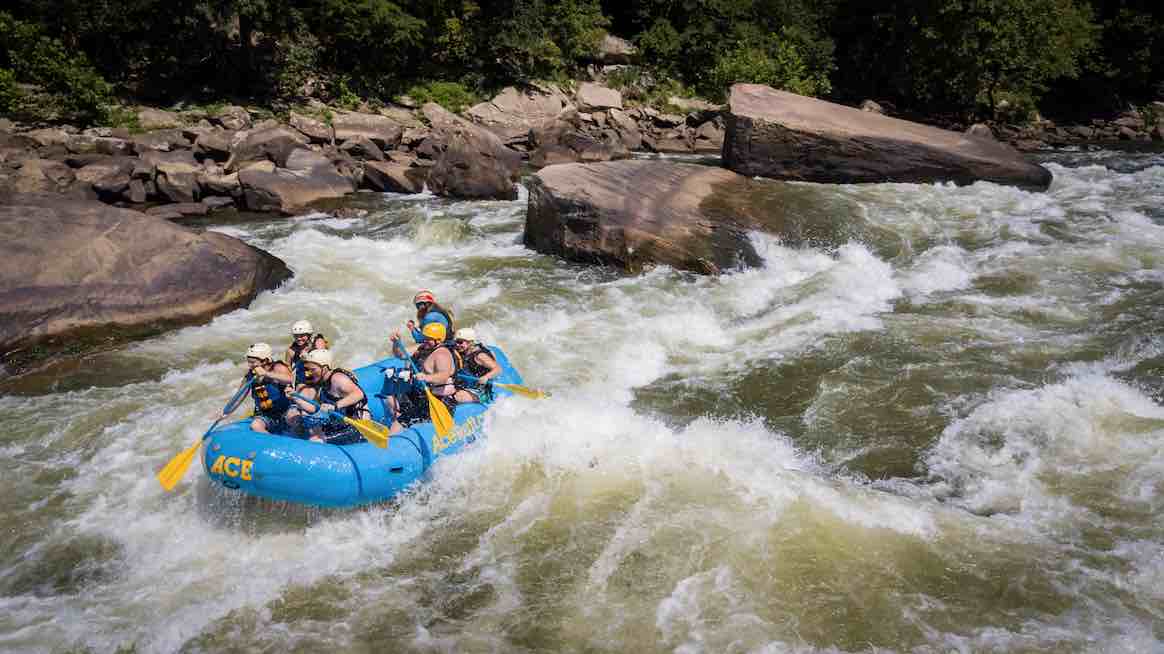 Insider Tip: Explore the miles of trails on the resort's property & be sure to visit the breathtaking Concho Overlook into the New River Gorge.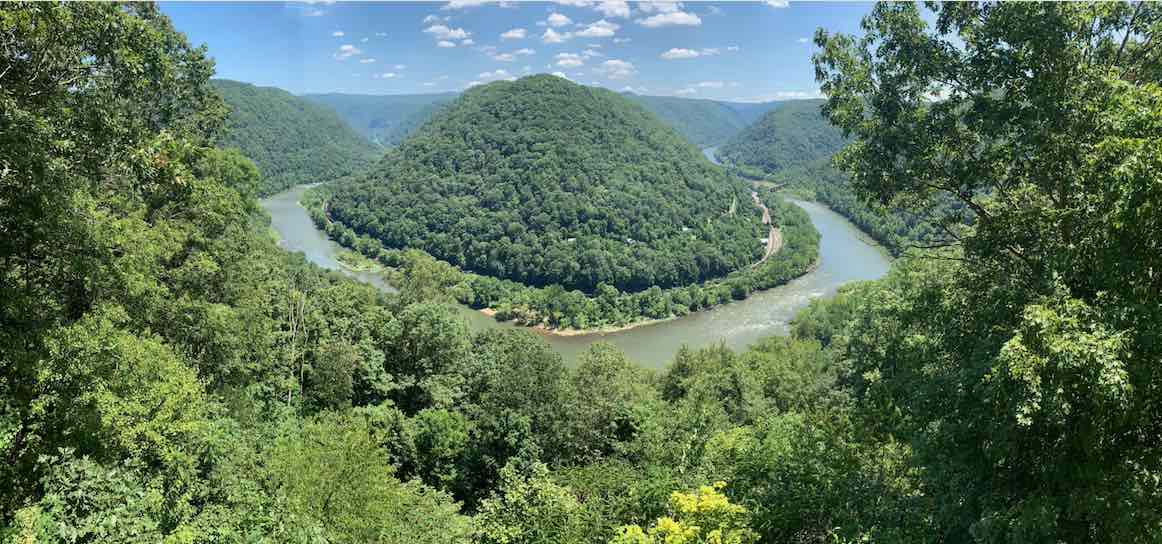 See You on the Mountain
Get excited for your fantastic Mountain Music Festival weekend and we want to make sure you are prepared with everything you need on your adventure. Check out these packing tips and what to bring article from 2019 that breaks it all down for you. Still got questions? Head on over to the FAQ page and get all the answers. If you still can't find what you need just reach out to us on Facebook or Instagram. Grab your tickets now for the best weekend of the summer at ACE Adventure Resort!