We love art at Mountain Music Festival and are incredibly excited to announce our 2020 visual artist lineup! The Pigment Sanctuary seeks to create an immersive experience by combining the senses to provide an inviting atmosphere of creativity, mind bending visual artworks, interactive workshops and tantalizing smells and tastes teas by Spiral Roots Sanctuary, all brought together by our newest collaborative installation project. We invite you to rest beneath the boughs of the Mother Tree of Life and take in the imaginative world of the Pigment Sanctuary.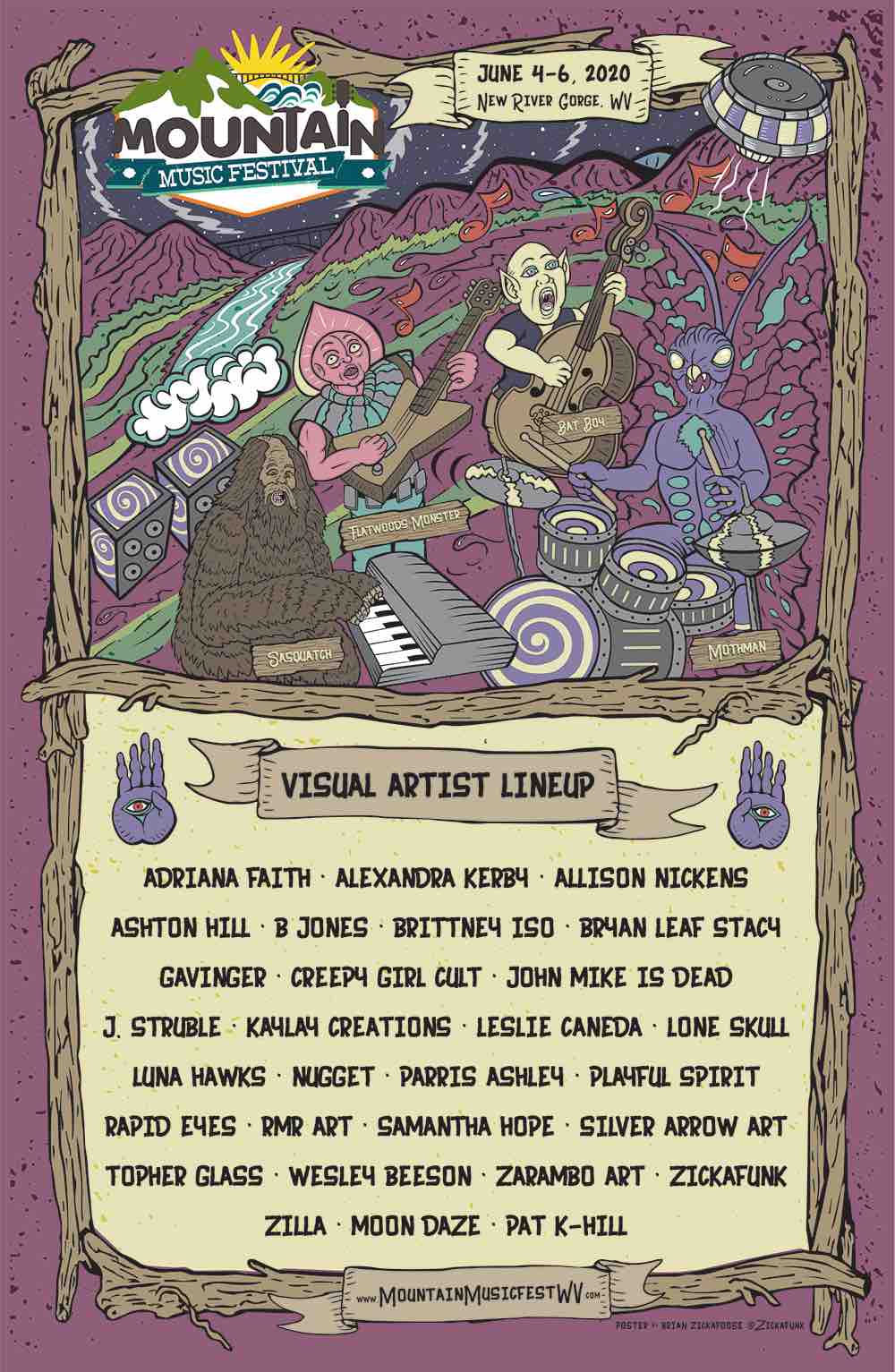 Our amazingly talented group of visual artists is once again lead by Ashton Hill who has been nurturing the Pigment Sanctuary since the second MMFest in 2015. Under the big tent you will find gallery artists, live painters, sculptors, fashion designers & more. Some notable artists returning to the gallery in 2020 will be Leslie Caneda, Zarambo Art, Silver Arrow Art, Creepy Cult Girl, Topher Glass, Bryan Leaf Stacey & more. Brian Zickafoose, designer of the 2020 MMFest Lineup Poster, will also be showing off his collection of visionary art. Be sure to explore the artists lounge and take in the remarkable work of over 25 brilliant visual artists.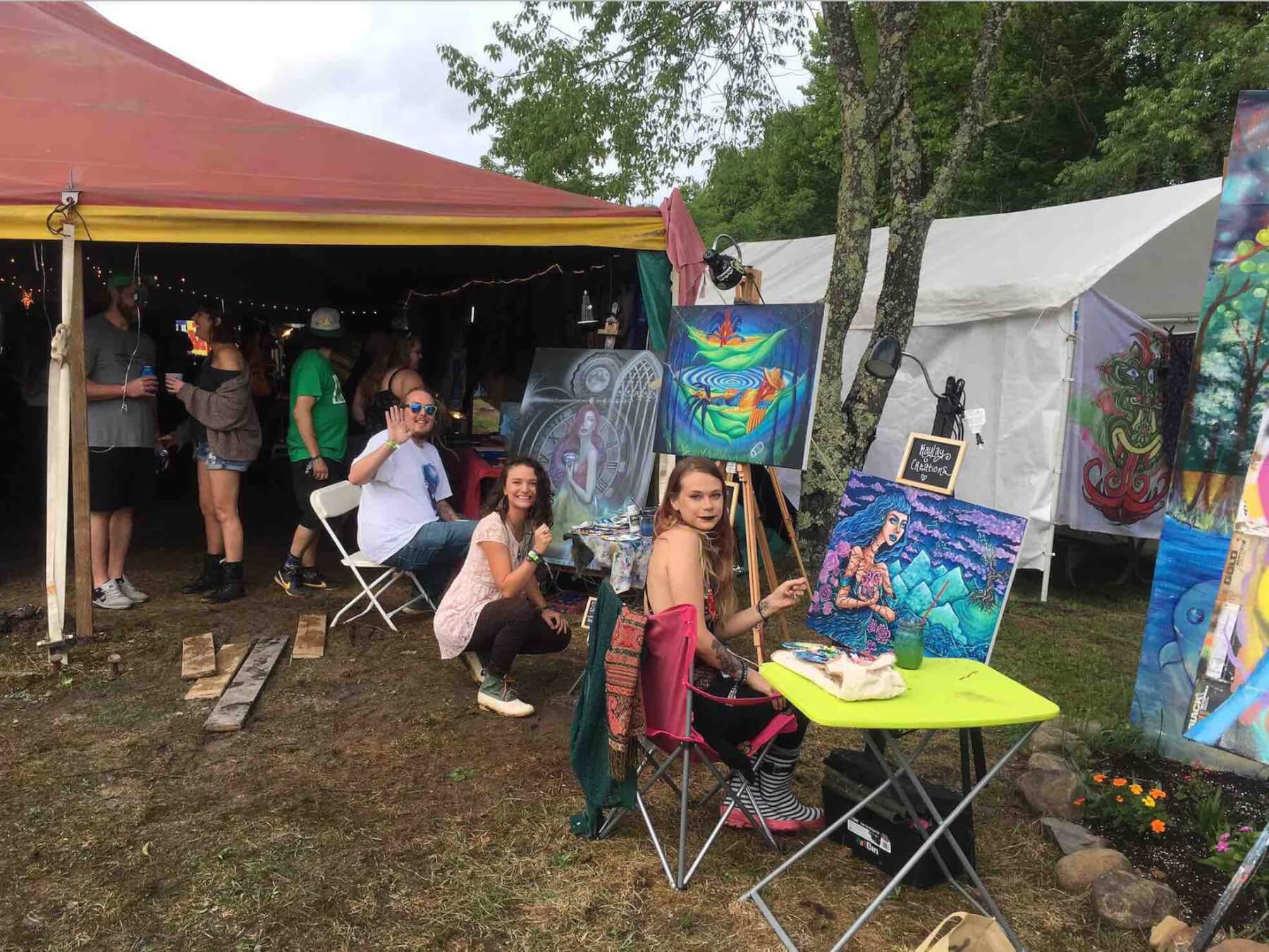 Mother Tree Art Installations
Our new centerpiece will contribute to a more themed environment utilizing the talents of each artist to collectively achieve this atmosphere. This experience will be immersive and metamorphic with stretched and woven lycra simulating the canopy above, and recycled materials sculpted into a large tree trunk that will also serve as an altar and gathering space for those who find themselves within our walls.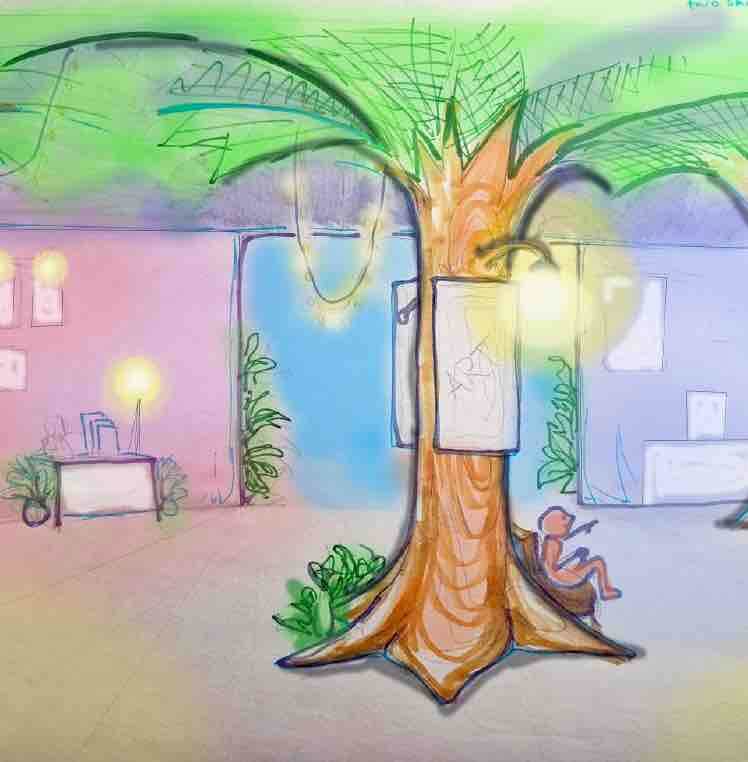 With the collaboration of our friends Spiral Roots Sanctuary, the mother tree will provide a resting place of benches serving as the roots, a center for gathering, for learning, and for resting while also enjoying the aesthetic of Nature's wonderful aromas and tastes within their herbal concoctions and tea lounge. Around the inner wall of the gallery will be the masterful variety of artworks on display as well as each visual artists stations. We welcome you to get lost in the Pigment Sanctuary.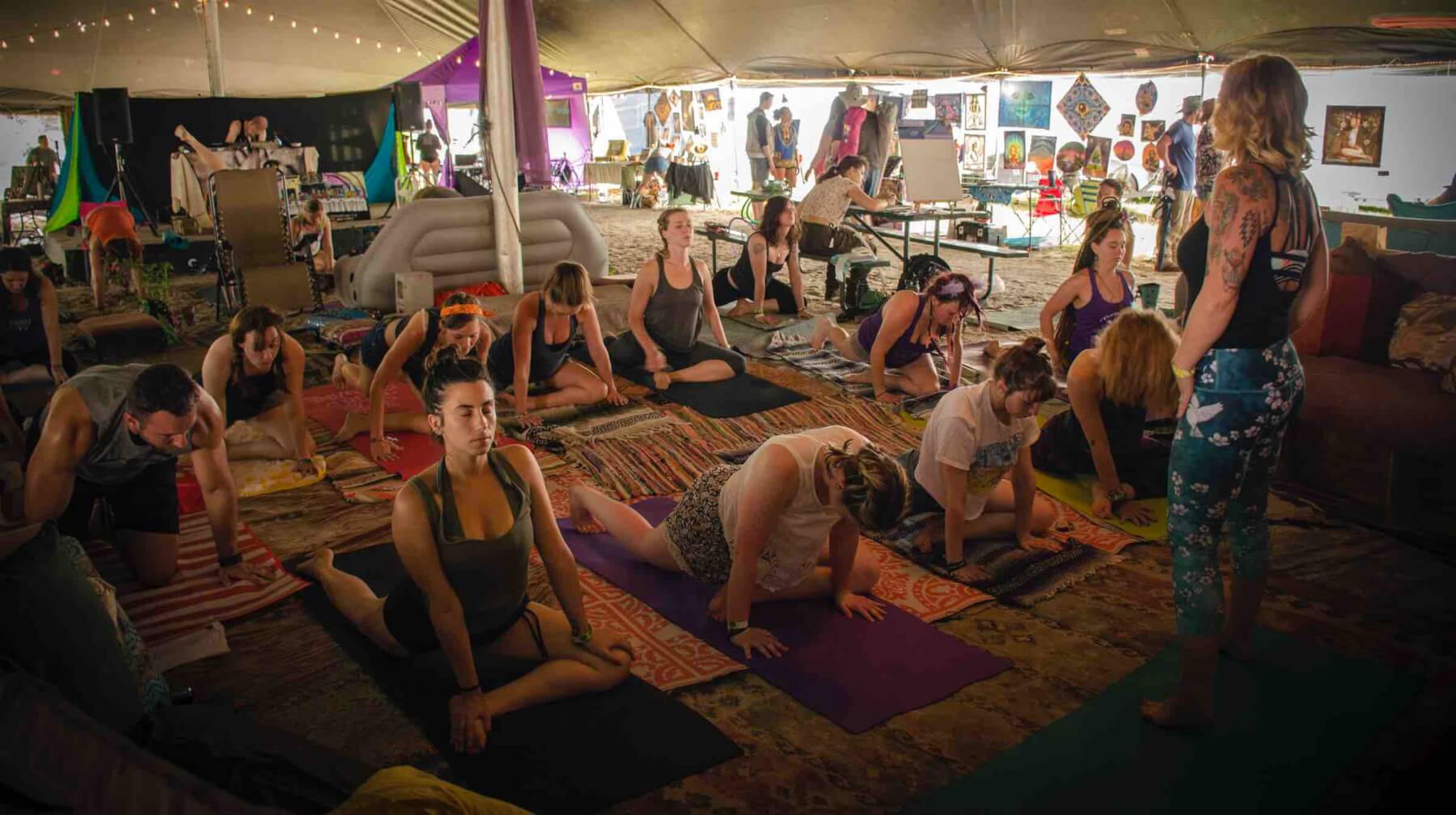 Party on Appalachia
Mountain Music Festival is going into its 7th year at ACE Adventure Resort and the visual art team brings the creative atmosphere to another level! Slinging paint alongside 30+ bands is one extraordinary way to spend the weekend. Get inspired in the Pigment Sanctuary while Lettuce, The Wood Brothers, The Infamous Stringdusters, TAUK, Big Something & more jam on the mountaintop. Stay tuned for announcements about free workshops and other activities you can participate in with the art team. Get your tickets now and party with us in the New River Gorge June 4th – 6th.