Mountain Music Festival at ACE Adventure Resort is bringing over 30 bands to The New River Gorge this June 4th – 6th. We have already announced phenomenal acts coming to the party including Tauk, Moon Hooch, Spiritual Rez, Funk You & many more. Now we bring you yet another round of fantastic artists who will be joining us for West Virginia's best music festival of the summer. We have The Wood Brothers, The Infamous Stringdusters, Arlo McKinley & The Buffalo Wabs & The Price Hill hustle all returning to fuel the MMFest fire. Plus The Wright Ave, Will Jones, 49 Winchester, Matt Mullins & The Bringdowns, Andrew Adkins and Maria Carrelli will all be rocking stages across the mountain throughout the weekend.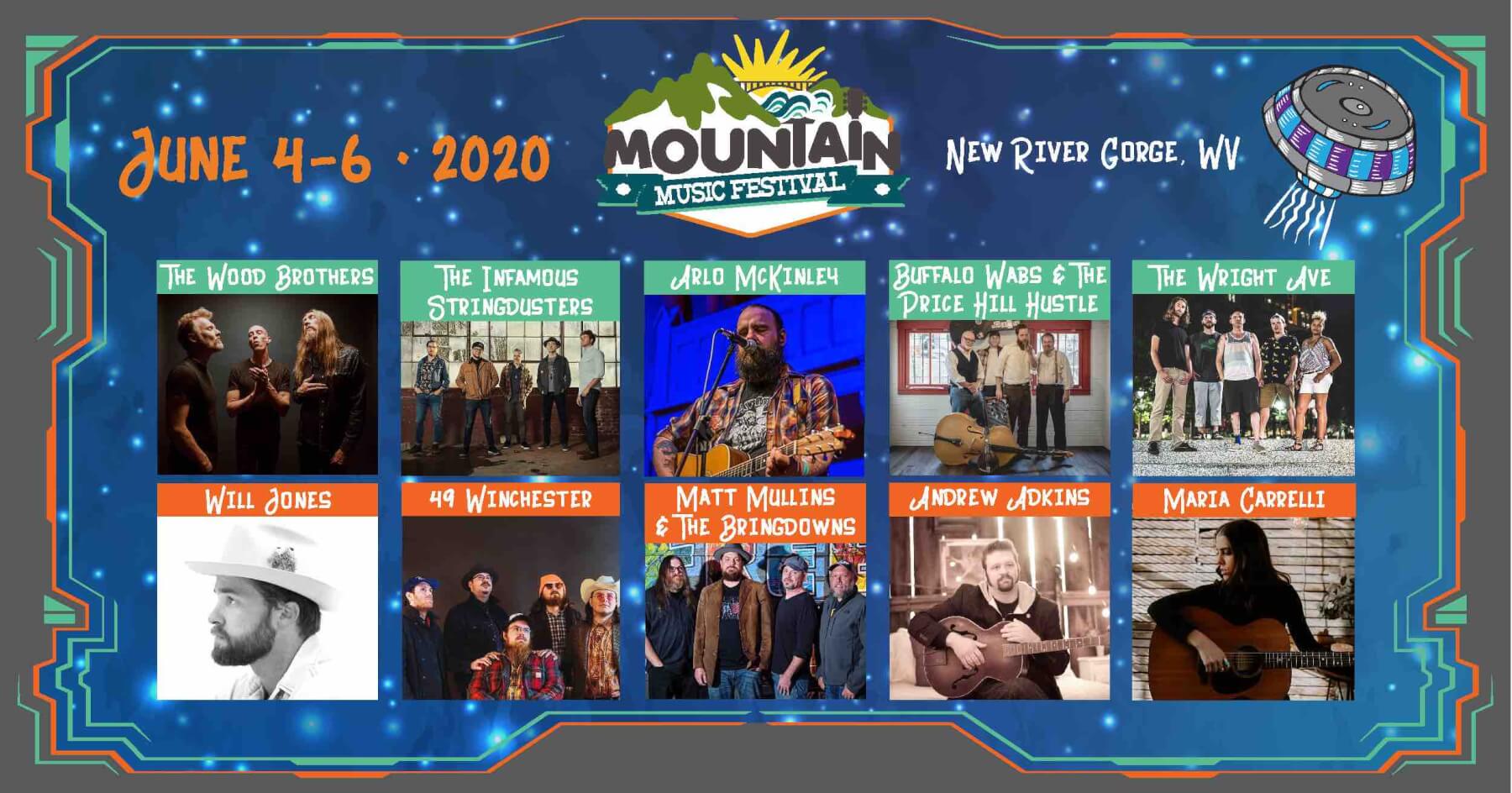 The Wood Brothers
The Wood Brothers are no stranger to ACE Adventure Resort as this will be their third appearance. From the very first MMFest in 2014 to Party in the Holler where the boys played riverside at Sweets Falls on the Gauley River to MMFest2020. We know our fans love stomping their feet to some good string band music and these guys never disappoint. Fueled by Chris' upright bass and Oliver's acoustic guitar along with Jano Rix playing multiple instruments the Wood Brothers bring a fiery mix of folk, blues & country to the stage. Catch them Saturday night following another explosion of strings from The Infamous Stringdusters.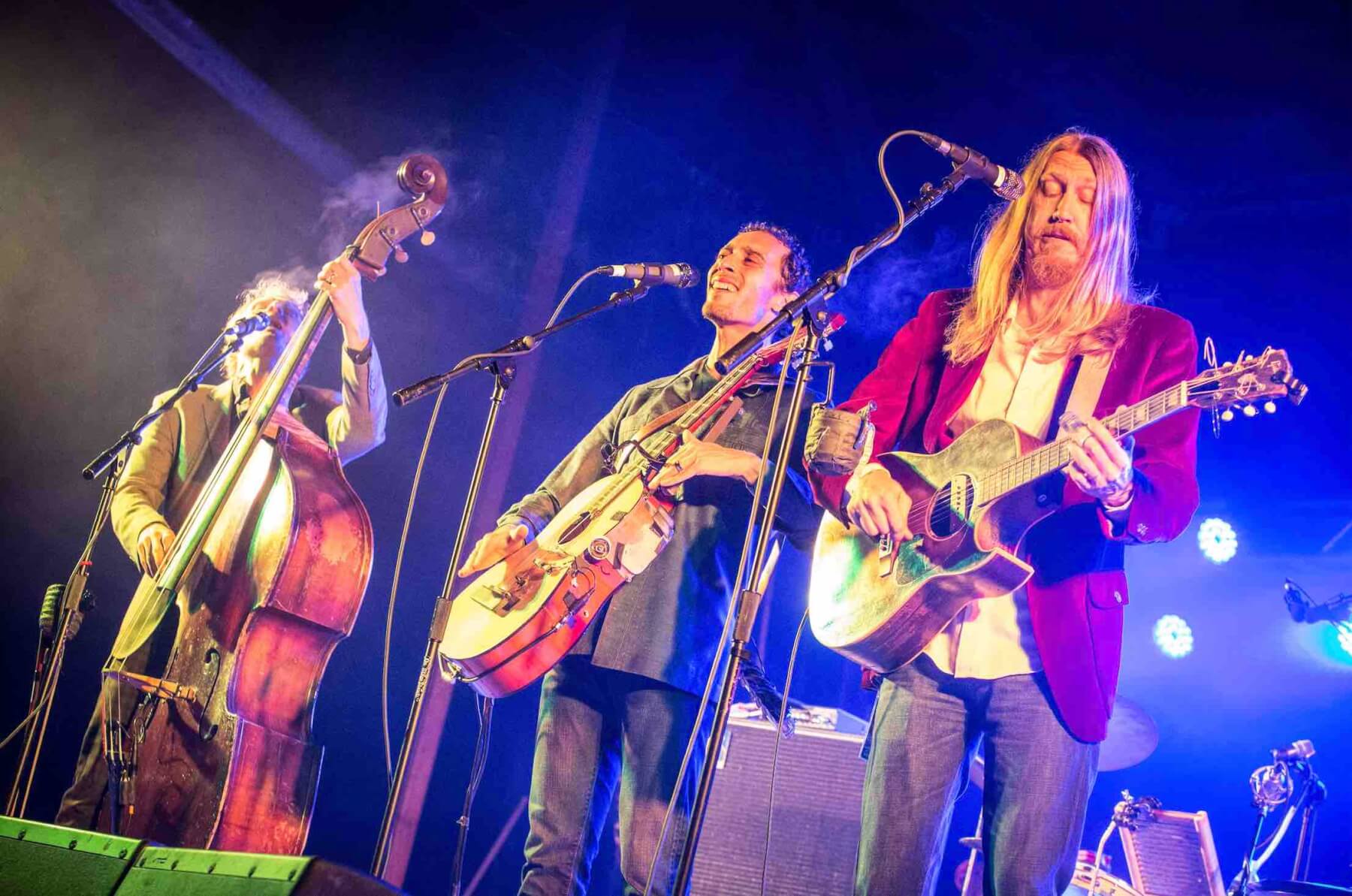 The Infamous Stringdusters
When people talk about their favorite Mountain Music Festival performances one that is often brought up is The Infamous Stringdusters show in 2016. The energy and love for their music is contagious and powers through the crowd they as rage on stage. Take whatever you think you know about Bluegrass and throw it out the window. In a genre known for traditionalism, the 'Dusters have consistently covered new ground, inspired fans, and redefined what a bluegrass band can be. 2018 represented a high watermark for the quintet as they took home a GRAMMY Award in the category of "Best Bluegrass Album" for their 2017 release Laws of Gravity. Once again they sail into uncharted territory moored only by their expressive patchwork of All-American bluegrass threaded together with strands of rock, jazz, funk, country, old-time, and more.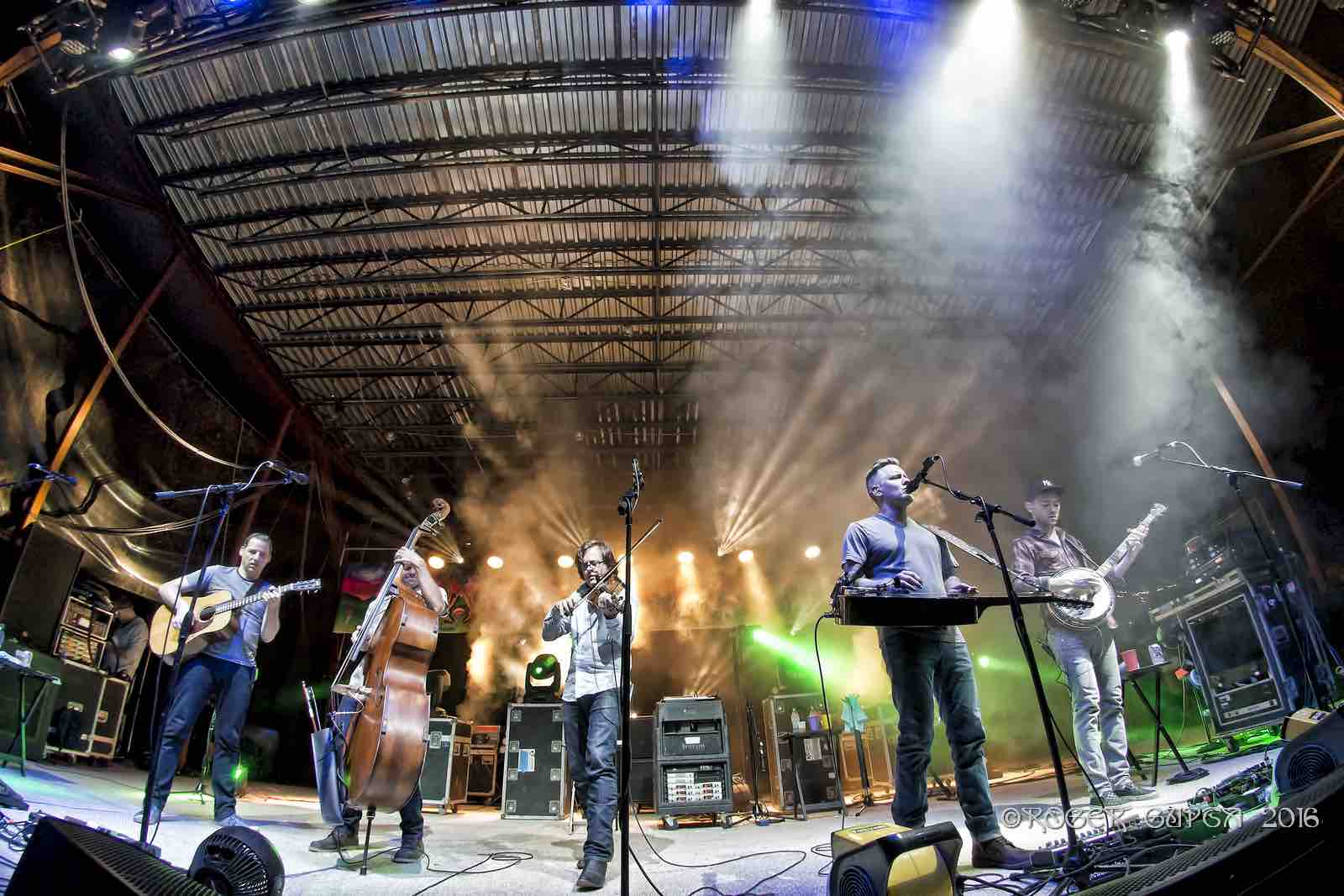 Arlo McKinley & The Lonesome Sound
Another great Americana act coming back to the main stage at Mountain Music Festival is Arlo McKinley who been busy building a name for himself. Crossing genres of folk/rock/indie and soul music, the mission of writing truthful and honest songs always remains the same. Being billed alongside musicians such as John Moreland, Jason Isbell, Tyler Childers, Justin Townes Earl and many others have helped Arlo McKinley get his name outside of the local Cincinnati scene and have gained him fans across the states and across the pond.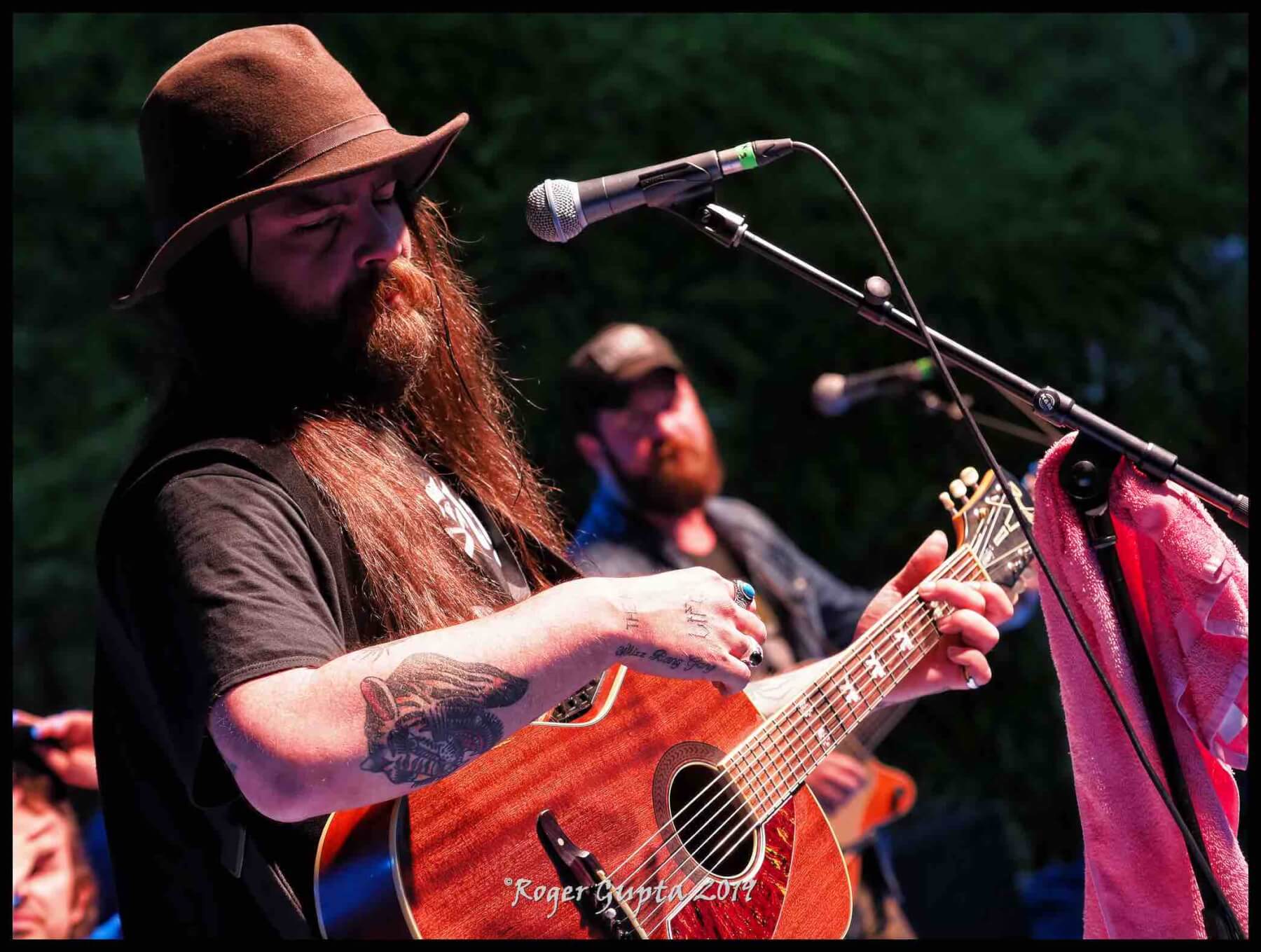 Buffalo Wabs & The Price Hill Hustle
The Cincinnati-based ensemble Buffalo Wabs and the Price Hill Hustle can be best described as 'American'– from the mountains to Music Row, blues-gospel to traditional country, the Hustle combines parts of the American-born genre catalogue to create an energetic experience every single night. This four-piece moves from fast-paced, foot-stomping anthems to harmony-laden ballads and traditional dirges of spirit and labor. "The group started around the love of music that moves you," says drummer/vocalist and band spokesman, Casey Campbell. "The music accompanies the story; and sometimes the music is the story by which we can all connect to one another." Look for these guys to kick off the main stage Saturday afternoon.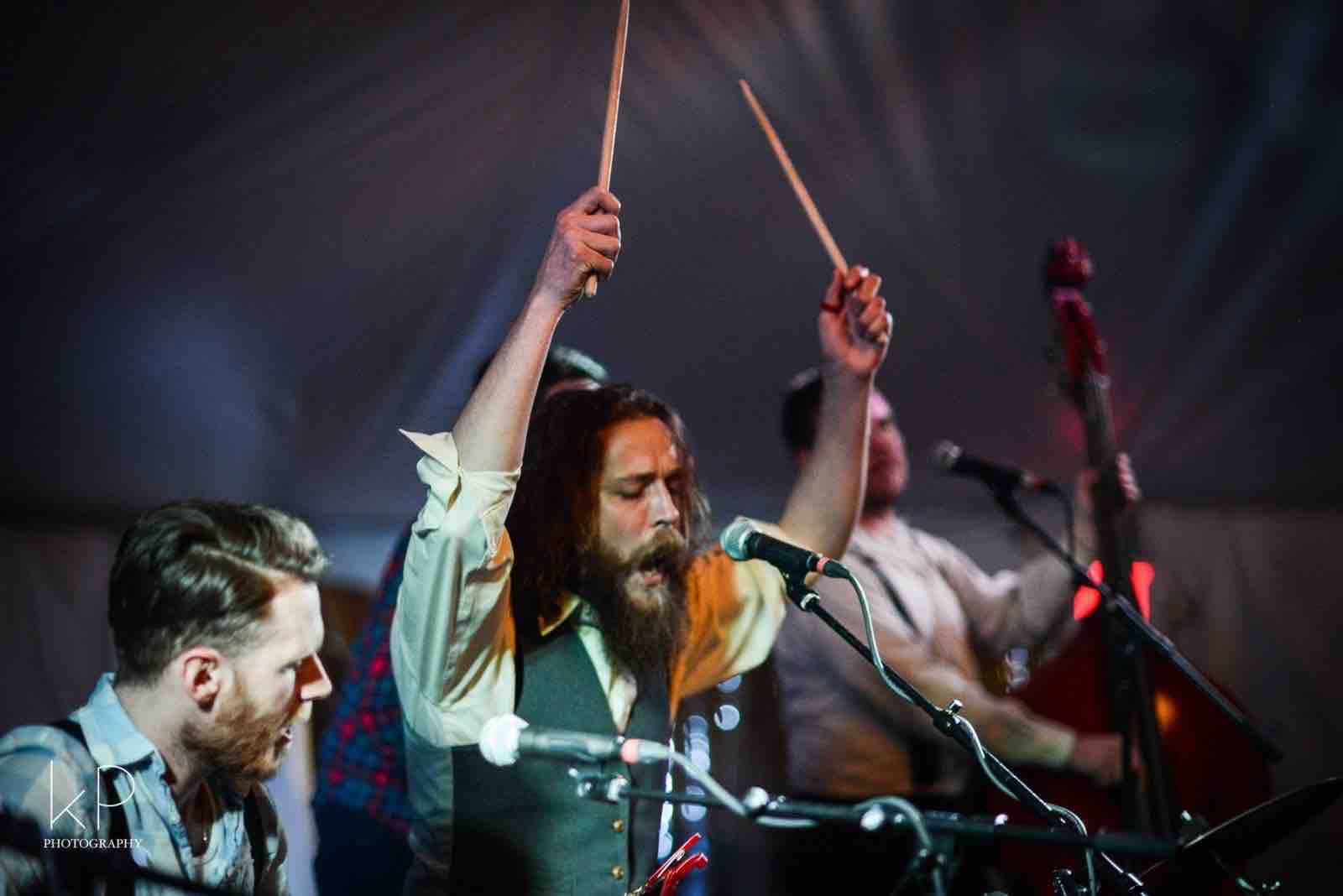 Party on the Beach
Wonderland Waterpark is a MMFest fan favorite with a mecca of inflatable toys, waterslides, zip lines & more! Plus this watery paradise sits right next to the Greenbrier Valley Brewing Company Lake Stage where you can catch some fantastic acts including The Wright Ave Saturday afternoon. New for 2020 we will be featuring a full lineup of bands Friday afternoon on the Lake Stage at The Lost Paddle. Maria Carrelli will kick things off Friday morning with her guitar and a quiver full of songs highlighting her sense of humor and unabashed honesty. Grab food, cocktails & beers while you enjoy tunes on the deck overlooking the water.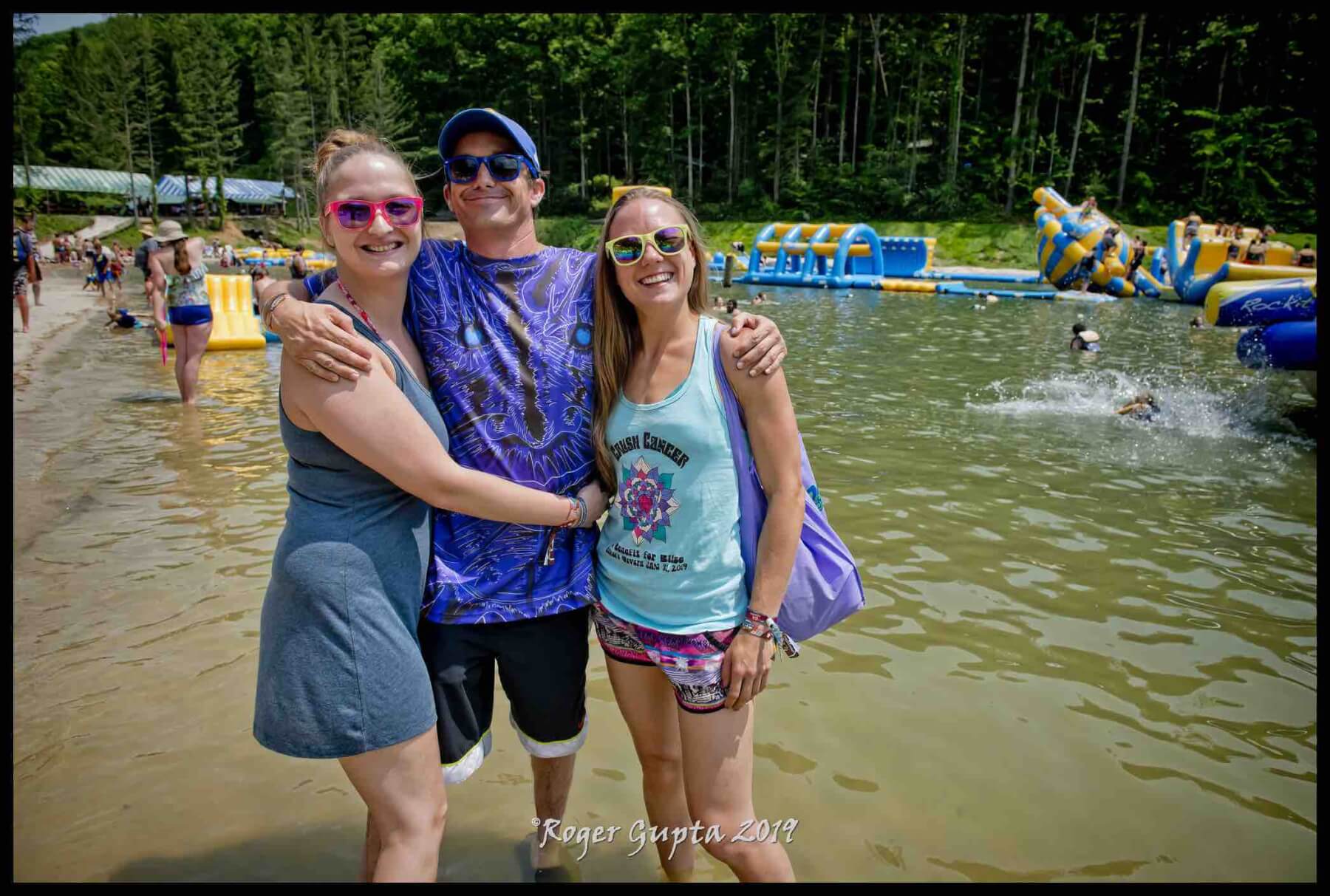 Strange Stage in the Campground
Don't miss out on this small stage tucked away in the middle of the campground. You will find some talented musicians gracing this stage during the daytime hours and sure to find some new favorites. Will Jones will get your day started with his high-energy fun country music licks. 49 Winchester is making a return appearance to the mountain with their alt-country soul from the heart of Appalachia in Virginia. Another MMFest alumni who is no stranger to the Strange Stage is Matt Mullins & The Bringdowns and his spicy Appalachia rock music from right here in Southern West Virginia. Andrew Adkins is yet another shining star on the West Virginia music scene and local favorite. Be sure to make your way out into the campground and jam with us at The Strange Stage.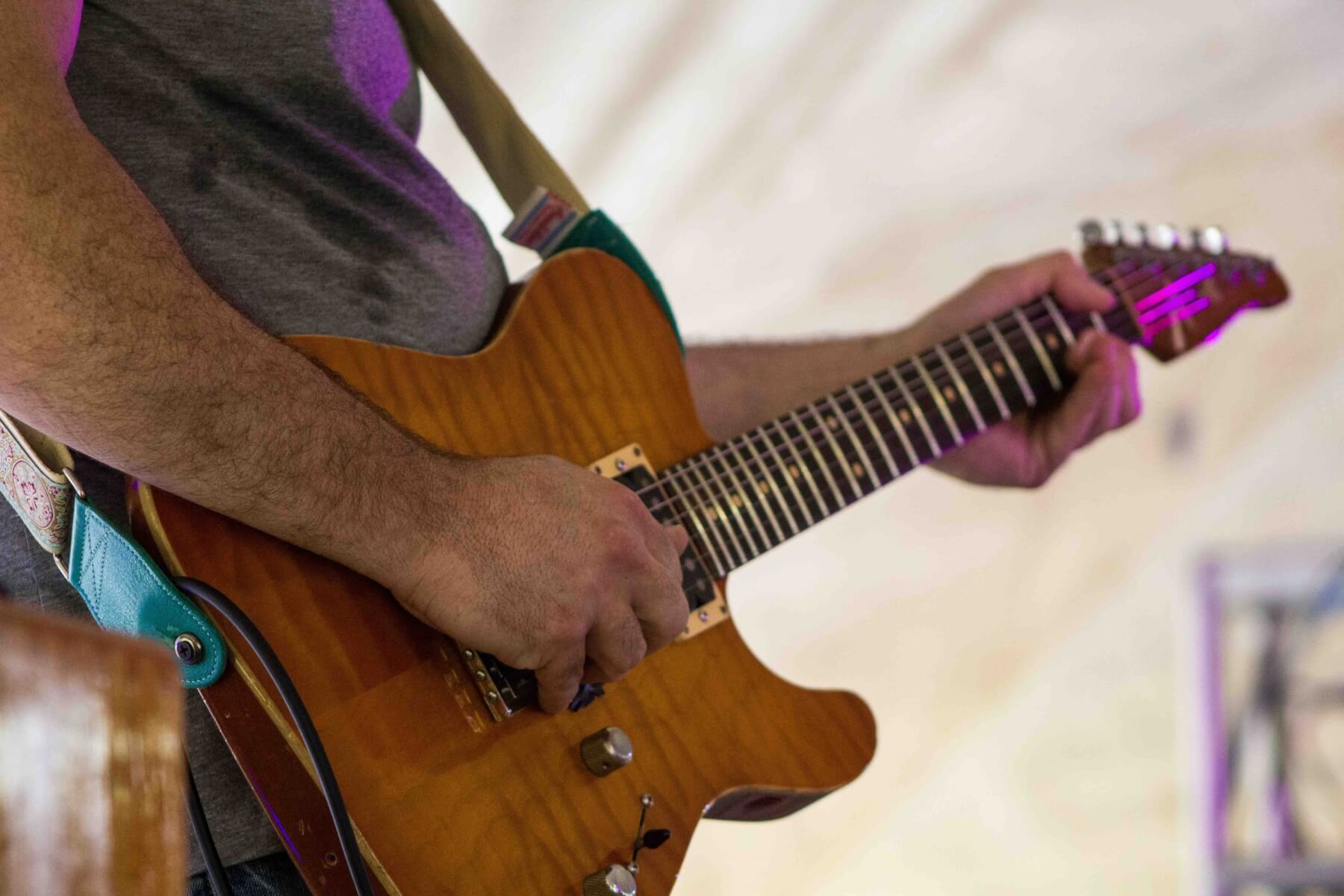 Early bird ticket deals are still available so grab your tickets now and save off the regular price. Mountain Music Festival 2020 is going to be a rocking weekend in West Virginia with tons of great people, incredible vendors, inspiring art and more fun than you can have in one weekend. Don't see your favorite band on the lineup? Don't worry we still have some surprises up our sleeve. Stay tuned for the latest MMFest2020 news and announcements by following us on Facebook & Instagram. Mark your calendars, grab your friends, and make plans to be with us at ACE Adventure Resort June 4-6th!