Mountain Music Festival is thrilled to announce our 2019 Pigment Sanctuary Visual Artist Lineup. This year over 30 incredible artists and their stunning visual creations will be hanging out under the big red circus tent. Wander through the art gallery and take in the beautiful art while participating in workshops, after parties, and even a cup cake eating contest. Our team of visual artists draw much of their creativity from the electric atmosphere on the mountaintop along with the 25+ bands performing including Tyler Childers, The Floozies, Big Something, The Werks & more.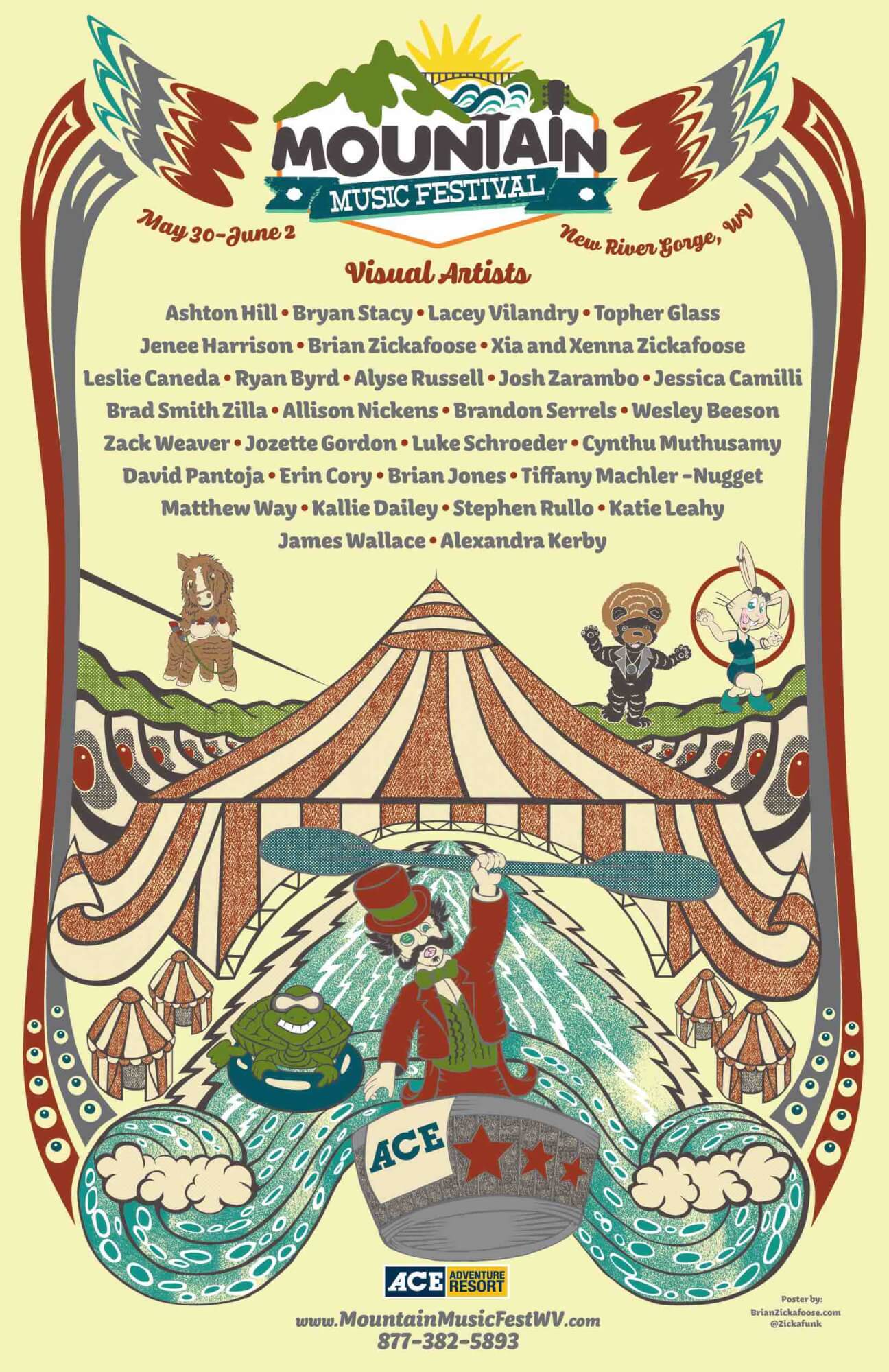 This is the big red circus tent you see when you first walk into the festival grounds and it is a spot you do not want to miss. This space is filled with creative and imaginative art from a wide variety of artists. Ashton Hill of Kettle Head Art has been putting together an amazing gallery space at Mountain Music Festival since 2015. Feast your eyes on a fantastical buffet of paintings, illustrations, unique art installations, metal work, woodworking, rice flour mandala ritual, and more. Highlighting the 2019 visual artist team is Bryan Stacy, Lacey Vilandry, Topher Glass, Jenee Harrison, and Brian Zickafoose along with his fantastic daughters Xia and Zenna. Checkout the full lineup here.

Workshops, After Parties & More
Everyday the Pigment Sanctuary will host a variety of workshops from Yoga to crafting to flow arts, so be sure to check out our Workshop Schedule that will be posted at the gallery entrance and on the website in early April.
Need a rest? Come refresh yourself and sit a while at our tea lounge by our collaborators, Spiral Roots Sanctuary while taking in the view!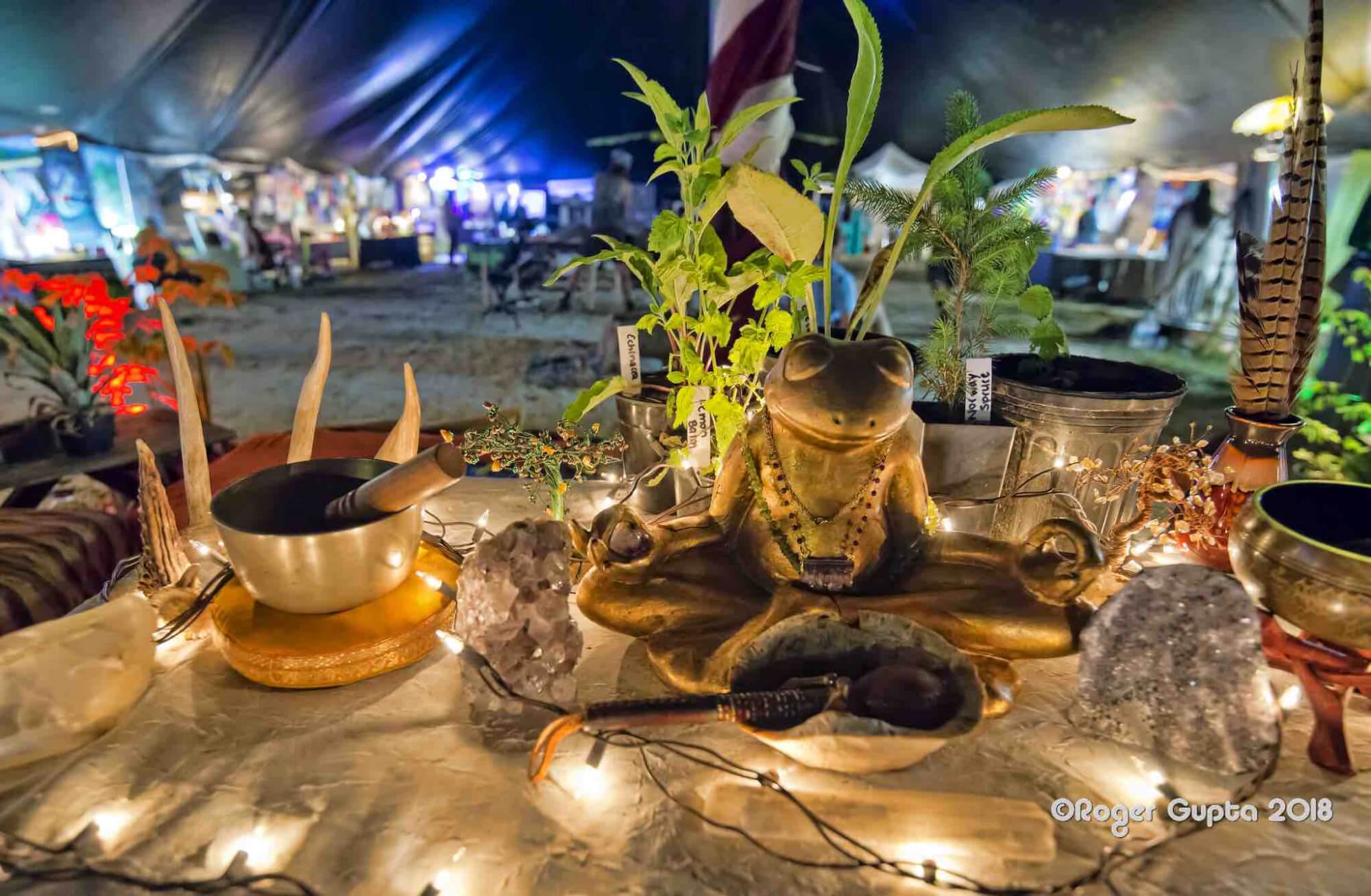 The Pigment Sanctuary will also be hosting after parties both Friday and Saturday night once the main stage shuts down. We invite you to come back around for late night shenanigans with the artists, get silly with us at the cupcake party, and wind down with music by ThirdOrder.
Cupcake Eating Competition
Yup, and this is no ordinary after party sugary fluff feast, you've been challenged to defeat your competitors in a race against time and your belly! Grab a teammate you're not afraid to get close with and come devour an ungodly amount of sugar fluff for your chance to win a gift pack from the Pigment Sanctuary.
Be sure to step inside the giant circus tent to experience The Pigment Sanctuary while taking in the weekend and everything Wonderland Mountain has to offer. Check out the full visual artist lineup and experience the amazing work they create. Advance festival tickets are on sale now and VIP packages are still available. Round up your art loving, music adoring friends for the best festival weekend of the summer at ACE Adventure Resort this May 30th – June 2nd.