Mountain Music Festival 2019 at ACE Adventure Resort is shaping up to be a rocking weekend in the mountains of West Virginia May 30th – June 2nd. Right now over half of the weekend lineup has been announced but we still have some heavy hitters to tell you about. The Floozies electronic duo of funk will be lighting up the main stage Saturday night after Big Something starts the fire. Funk You will undoubtedly lay down their thick bass tracks at Thursday night's pre party at The Lost Paddle. Plus we are also adding Reverend Peyton's Big Damn Band, Sun Stereo, The Vegabonds, Buffalo Wabs & The Price Hill Hustle, and The Dividends to the list of over 25 bands coming to Mountain Music Festival this summer.
Saturday night will be an energetic dance party on the mountaintop as The Floozies throw their electronic funk mix into the 2019 playlist. Born in funk and bred in the digital age, live electronic duo The Floozies have burst onto the scene at a time when the industry needed them the most. Brothers Matt and Mark Hill share the stage just as easily as they share a musical brain. Without a setlist, and without a word between them, Matt's guitar is in lockstep with the thud of Mark's kick. Endless looping and production builds the raw scenery upon which palm muted chugs, searing solos, and wobbling bass paint their dazzling array of colors.
Each year we kick off the Mountain Music Festival weekend on Thursday night at The Lost Paddle. This is the onsite bar/restaurant at ACE where you can catch live music on the Greenbrier Valley Brewing Company Lake Stage all weekend. Funk You will be joining the party this year alongside Travers Brothership and Black Garlic. Funk You is an outgoing burst of energy that is continually climbing their way to the top of the music scene. This "funk" oriented outfit projects multiple musical styles focusing mainly on dance driven grooves with powerful clean vocals. Get your 4-day pass to be party of the Thursday night party.
Coming back to the mountaintop for the third time is Reverend Peyton and his country blue finger pickin' fireworks. With all the power of a freight train, the Big Damn Band is known for its live shows. Rev. Peyton delivers guitar pyrotechnics the old fashioned way — ten fingers, a 6 string and an amp cranked at full tilt. In the country blues style, he plays the bass with his thumb, while picking the lead with his fingers at the same time. When he lifts the guitar behind his head to play there's nothing but skill and 16 gauge nickel strings to make the sounds coming out of the speakers.
Sun Stereo delivers a full sensory explosion incorporating a hybridization of organic and electronic elements blended with Beatlesque vocal harmonies, electronic soundscapes, circus-esque performance art, nu-age story book lyrics, orchestral strings, and a funk your face off horn section.  Yeah, there's a lot going on. In the last 7 years, this group from Illinois has developed a fierce following and have established themselves as a must see live show, reminiscent of a wedding reception on acid sans the chicken dance.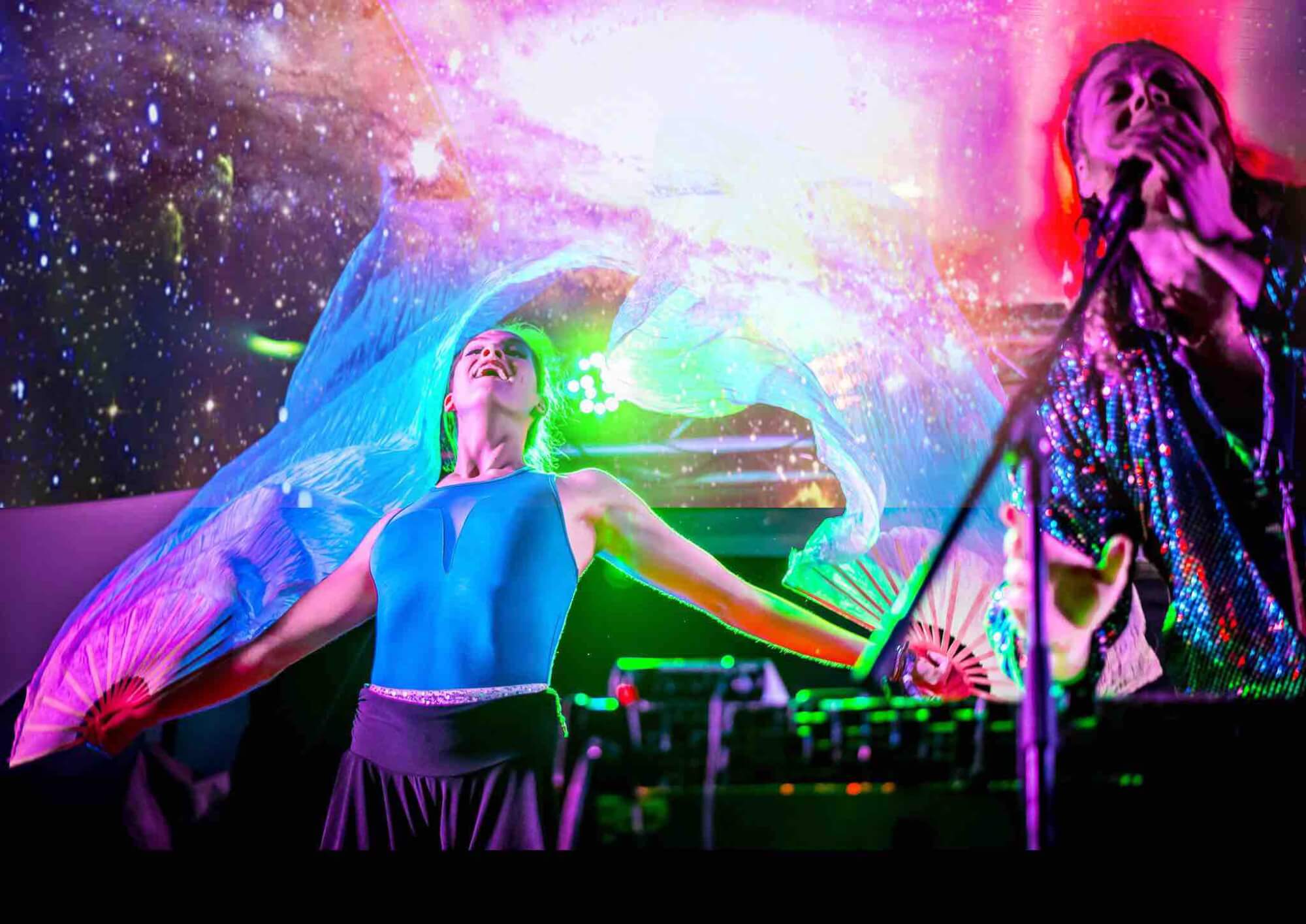 The Vegabonds give their fans a sensational performance with powerhouse guitar riffs and impactful songwriting night after night. Their hard work and unbridled talents have not gone unnoticed; the group has opened for such notable acts as Lynyrd Skynyrd and the late Gregg Allman, among others. Rousing performances at festivals like Peach Festival, Sweetwater 420, and Taste of Randolph, grew their notoriety nationwide. It's no wonder that Live for Live Music has compared them to musical legends like My Morning Jacket and The Black Crowes, calling them "a force to be reckoned with," complete with "gorgeous harmonies and impressive instrumental skills making for a perfect combination." Be sure to catch The Vegabonds Saturday morning on the Strange Stage in the campground.
They've got that toe-tapping, knee-slapping, boot-stomping kind of sound. They get you moving and shaking. Buffalo Wabs & The Price Hill Hustle—part rowdy honkytonk, part old-time pioneers—equates to a sound that sticks with your soul and leaves you singing barefoot into the star sky. To get "hustled" is to get the full-body musical experience—that head-boppin', hip-swaying, soul-singing with the stranger next to you. It's the kind of music that encapsulates you into a community of sound, one that becomes familiar once you hear it, like maybe, you've been listening to them forever.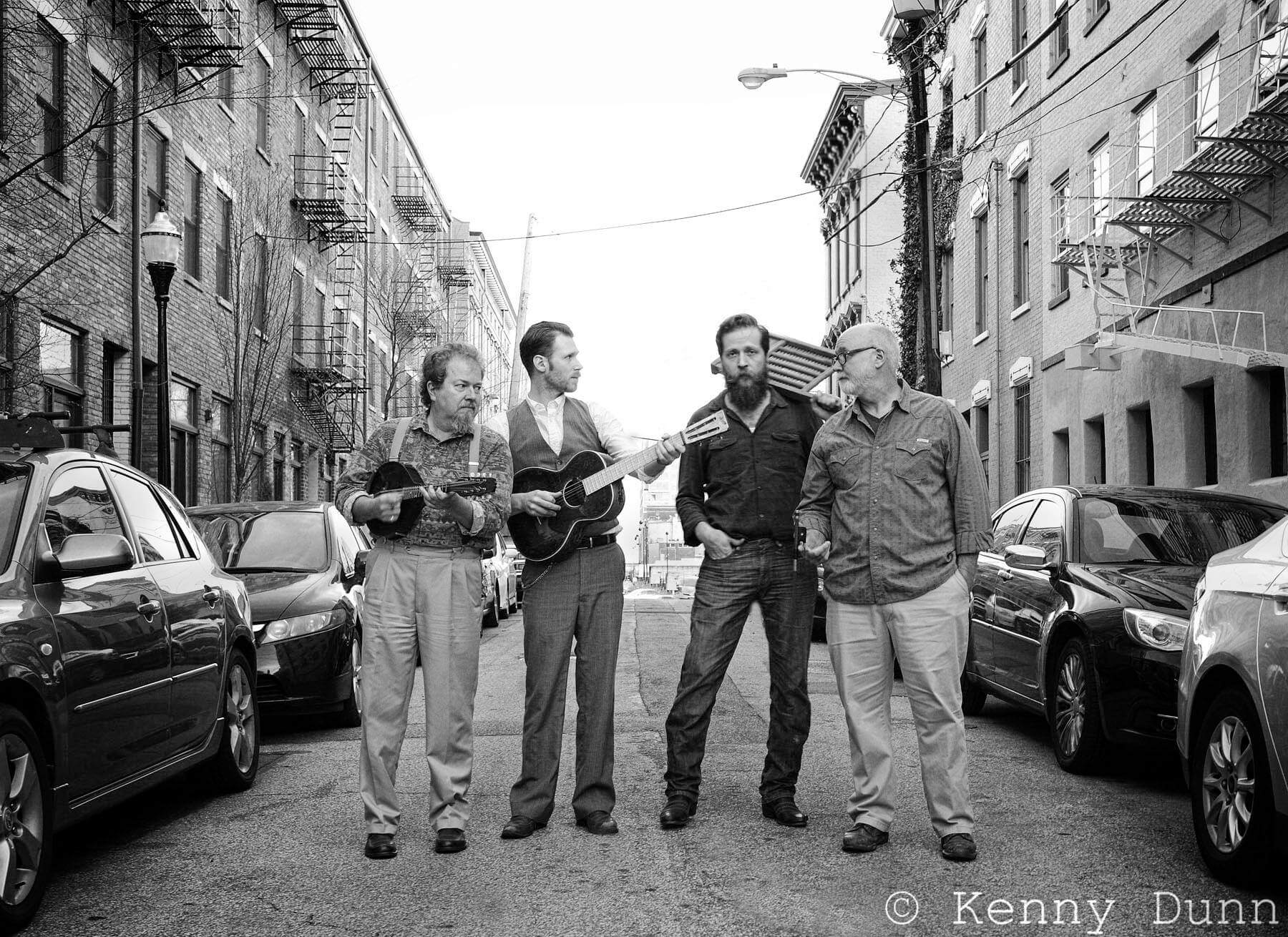 The place to be Saturday afternoon is lakeside at Wonderland Waterpark for the afternoon beach party. Fueled by musical notes echoing off the deck at The Lost Paddle the Greenbrier Valley Brewing Company Lake Stage hosts some great regional acts. The Dividends are a five piece from Huntington, West Virginia mixing Alternative Rock with R&B. Trumpet, guitar, bass and drums provide the sonic scenery for the three vocalists of the group, and that furnishes a broad and original sound taken from modern influences such as Alabama Shakes, Lake Street Dive, Amy Winehouse and Houndmouth. Hop on the free shuttle bus and ride to the bottom of the mountain for fun in the sun at the beach.
Early Bird tickets are still available which means you can still get a 3-day general admission pass with camping for only $99. This deal won't last long and once we sell a set number of tickets prices will increase. Then get ready for a weekend of great music, epic adventures, scrumptious food, tasty drinks, creative vendors, talented visual artists and more on a mountaintop with all your friends. Stay tuned for our last round of lineup announcements next Tuesday including one of the grand singer songwriter storytellers of Appalachia today.