West Virginia's best music festival is at ACE Adventure Resort this summer May 30th -June 2nd and coming back for their 6th Mountain Music Festival appearance will be the boys of Big Something. We are also thrilled to announce The Werks, Joslyn & The Sweet Compression, Matt Mullins & The Bringdowns, Magnolia Boulevard, Maggie, and Groundhog Gravy will all be joining the weekend roster of over 25 bands. Early bird tickets are on sale now for only $99!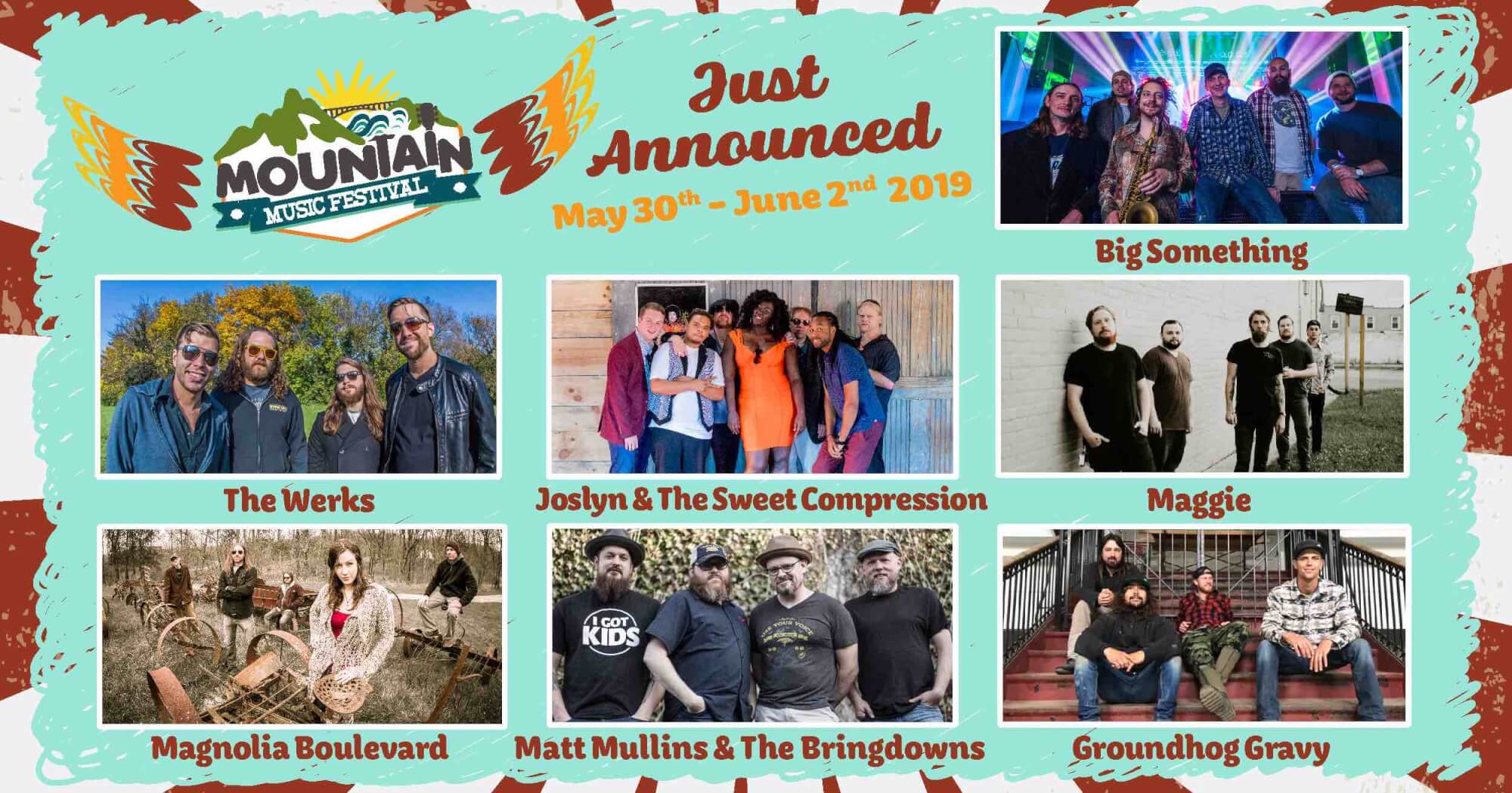 This 6-piece powerhouse with a sound that is both unique and timeless, Big Something fuses elements of rock, pop, funk, and improvisation to take listeners on a journey through a myriad of musical styles. It's no secret that these guys are a MMFest favorite. They have been on every MMFest lineup since 2014, have played multiple shows at ACE Adventure Resort, gone whitewater rafting with us, and West Virginia definitely feels the love generating. Over the years we have seen these guys bring tons of energy to the mountaintop and are often seen jamming with other bands at the festival. We can't wait to see what they have in store for 2019!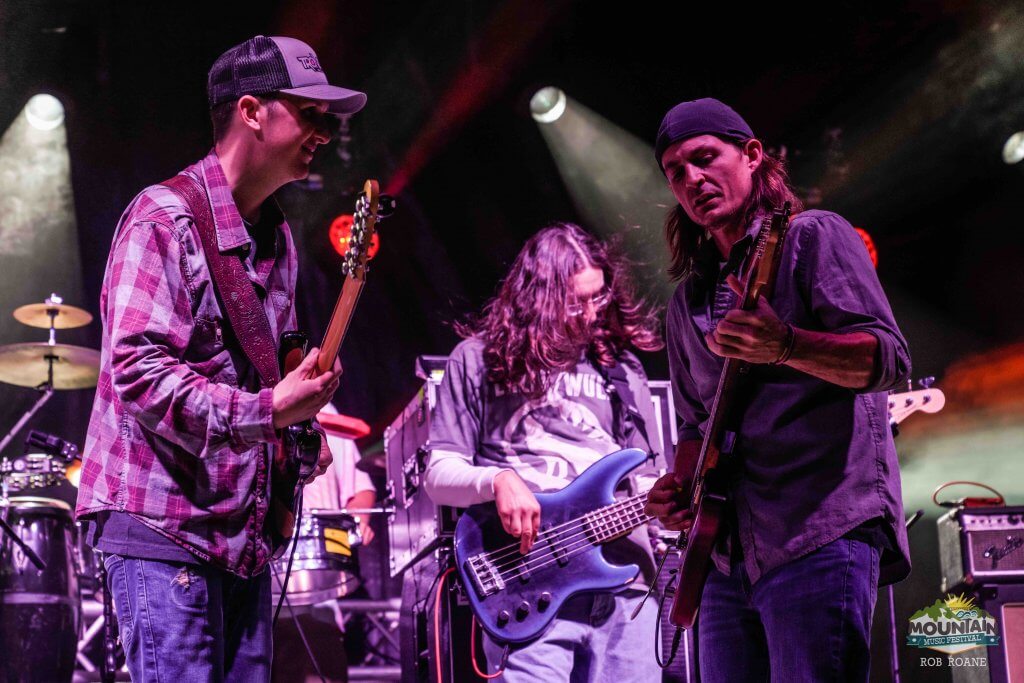 Bringing their psychedelic dance rock to the mountaintop stage Saturday night, The Werks are sure to bring the heat as the sun goes down. This 4-piece rock band out of Dayton, Ohio is no stranger to the festival circuit playing many including All Good Music Festival, Electric Forest Music Festival, Summer Camp Music Festival, Peach Music Festival, and their own Werk Out Festival just to name a few. On their latest LP Magic, the band transcends their funk rock roots while never losing their identity. Poignant songwriting and engaging improvisation come together on a record that showcases their maturation as a multidimensional group of uniquely creative musicians.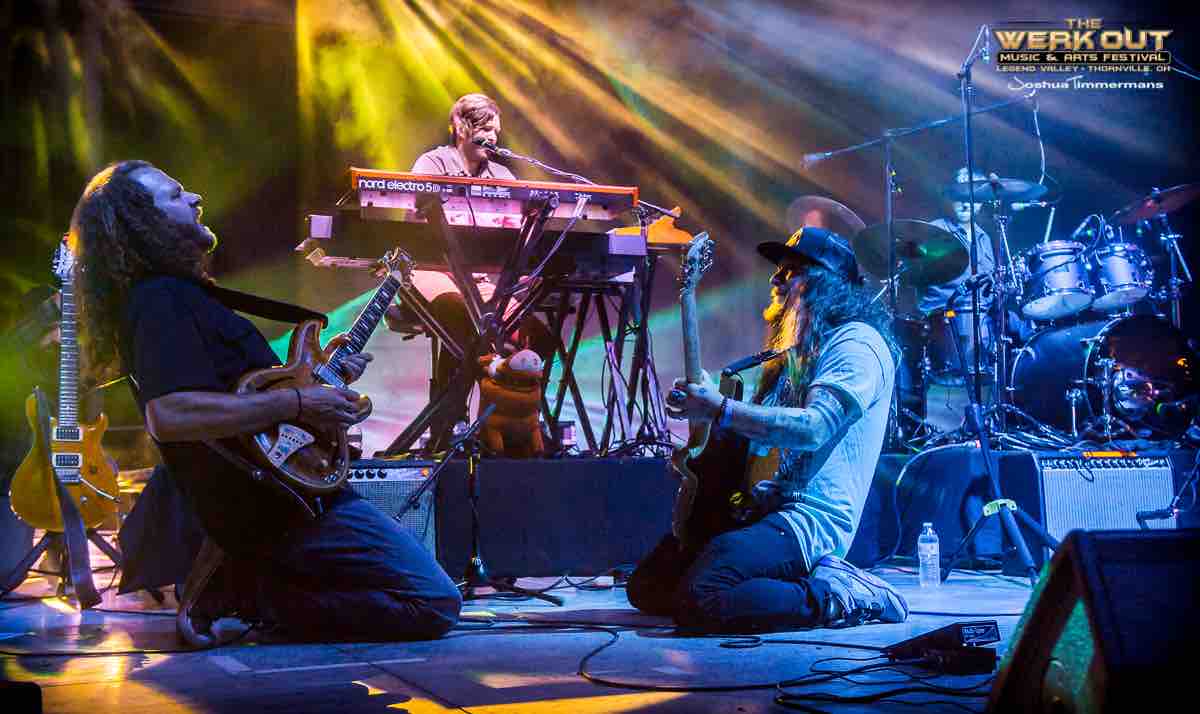 Joslyn Hampton and her band, The Sweet Compression, combine to deliver a hook-filled mix of funk and soul. Oh can this girl sing!! The powerhouse vocalist, along with her ace band will be rocking the Greenbrier Valley Brewing Company Lake Stage Saturday morning. In just over a year this group has grown to become one of the premier acts out of Lexington, KY. Mountain Music Festival will be hosting an Official Pre Party with Joslyn & The Sweet Compression alongside The Kind Thieves at The Burl in Lexington this March.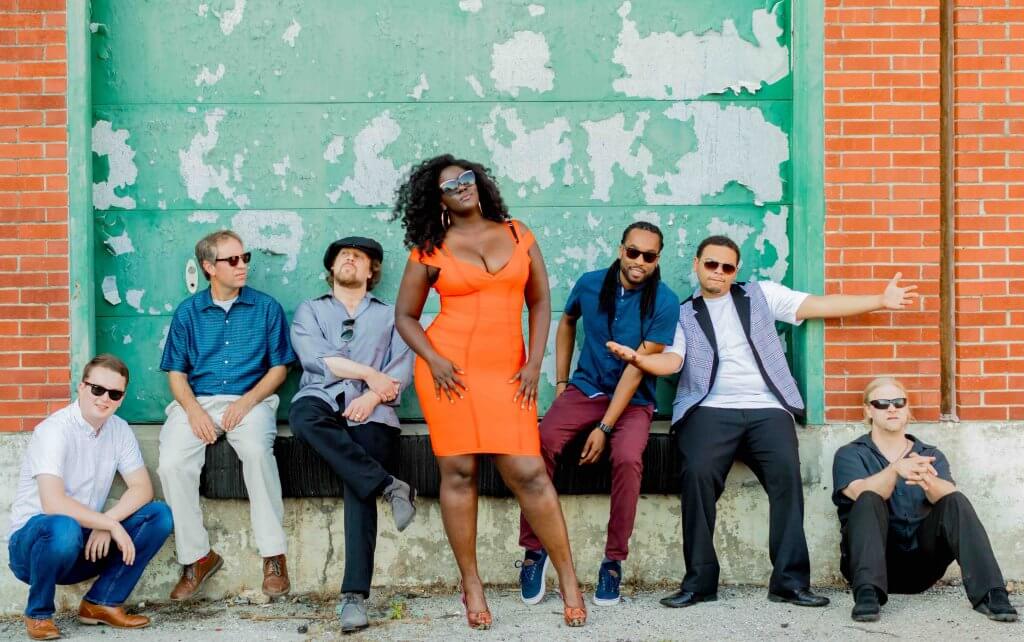 Another great band coming to the mountaintop out of Kentucky is Magnolia Boulevard. With a variety of musical backgrounds, the group has come together seamlessly on a common sound: balancing the line between blues, funk and rock n' roll, this group has their own unique story to tell. Recently the band has received honors of 2018 Lexington Music Awards "Best Rock Band" and 2018 "On the Rise" Winner at FloydFest. Catch this group Saturday afternoon on the lake stage by the waterpark.
Strange Stage in the Campground
When you wake up each day wander over to the Strange Stage, grab a cup a great Strange Coffee and enjoy a morning of Americana music. About as smooth as Appalachian shine, Matt Mullins & the Bringdowns are an Appalachian Rock band that have found a niche all their own. The stories in their songs are almost as diverse as the influences you hear in the music.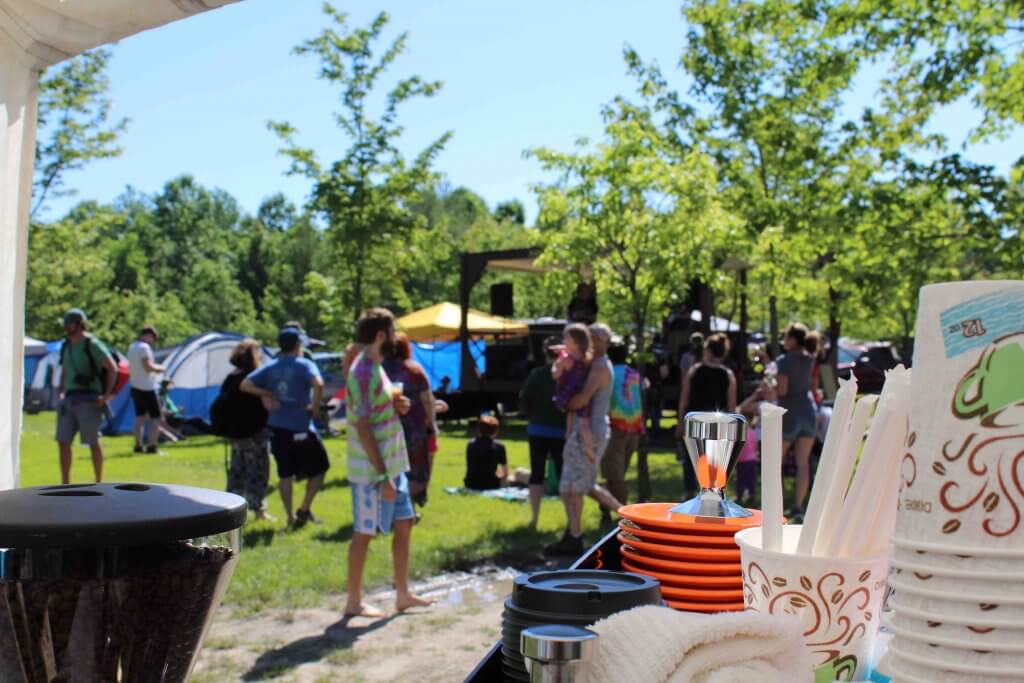 Maggie is a refreshing blend of grit and modern, alternative Americana. Combining folk rock roots with an innovative ambiance, their sound is truly authentic. Driving drum beats set to slide guitar riffs, and then couple that with gritty banjo picking, these songs come to life.
Another great group coming to the Strange Stage this summer is local favorite Groundhog Gravy. The Gravy boys were lucky enough to cross paths in Fayetteville, West Virginia. It was due to the white-water that this particular Appalachian area provides, that this group of musicians was brought together. This "white-water capital of the world" allowed one passion in each member's life to lead to another passion – music. What had started off as acoustic, beatnik, grass-funkin' on the front porch of the guide camp, has evolved into an electric, groove filled, rock and roll band with deep funk fusion and blues roots that blend together in a way that astonishes listeners. One cannot help but tap their feet, sway their shoulders, bob their head and let themselves go.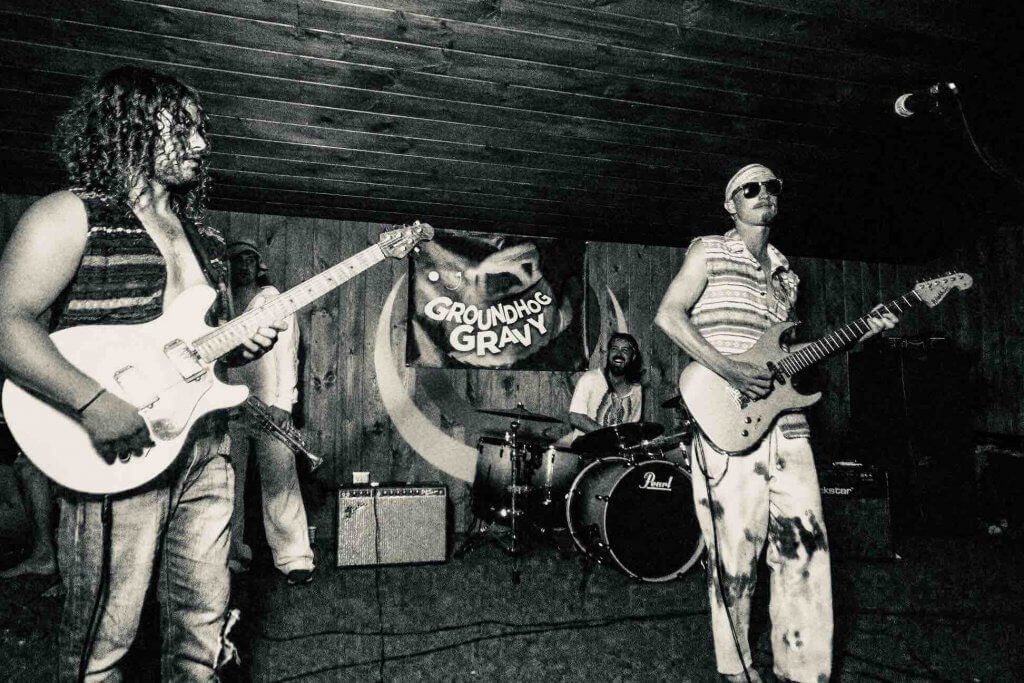 Early bird tickets are on sale now and you can score a 3-Day General Admission Pass for ONLY $99. Throw in last weeks lineup announcements featuring People's Blues of Richmond, Travers Brothership, Fletcher's Grove, Black Garlic, The Kind Thieves, and The M.F.B. the excitement level is high. Lock in early bird ticket rates when setting up a payment plan by calling us at 877-382-5893. Stay tuned for more lineup announcements coming your way in the New Year!