Excitement is in the air and we know folks are itching to hear who will be taking the stage this summer at ACE Adventure Resort. We are planning an eclectic lineup featuring various genres ranging from Americana, rock, jam bands, and even electronic. Sticking to our jam band rock roots we are thrilled to get People's Blues of Richmond onto the mountaintop main stage for the first time. We will also be rocking on Thursday night at The Lost Paddle onsite bar/restaurant with Travers Brothership and Black Garlic. Late night shows on the Strange Stage keep the party going under the stars with The M.F.B., Fletcher's Grove, and The Kind Thieves. Tickets are on sale now and we still have plenty more bands we can't wait to announce!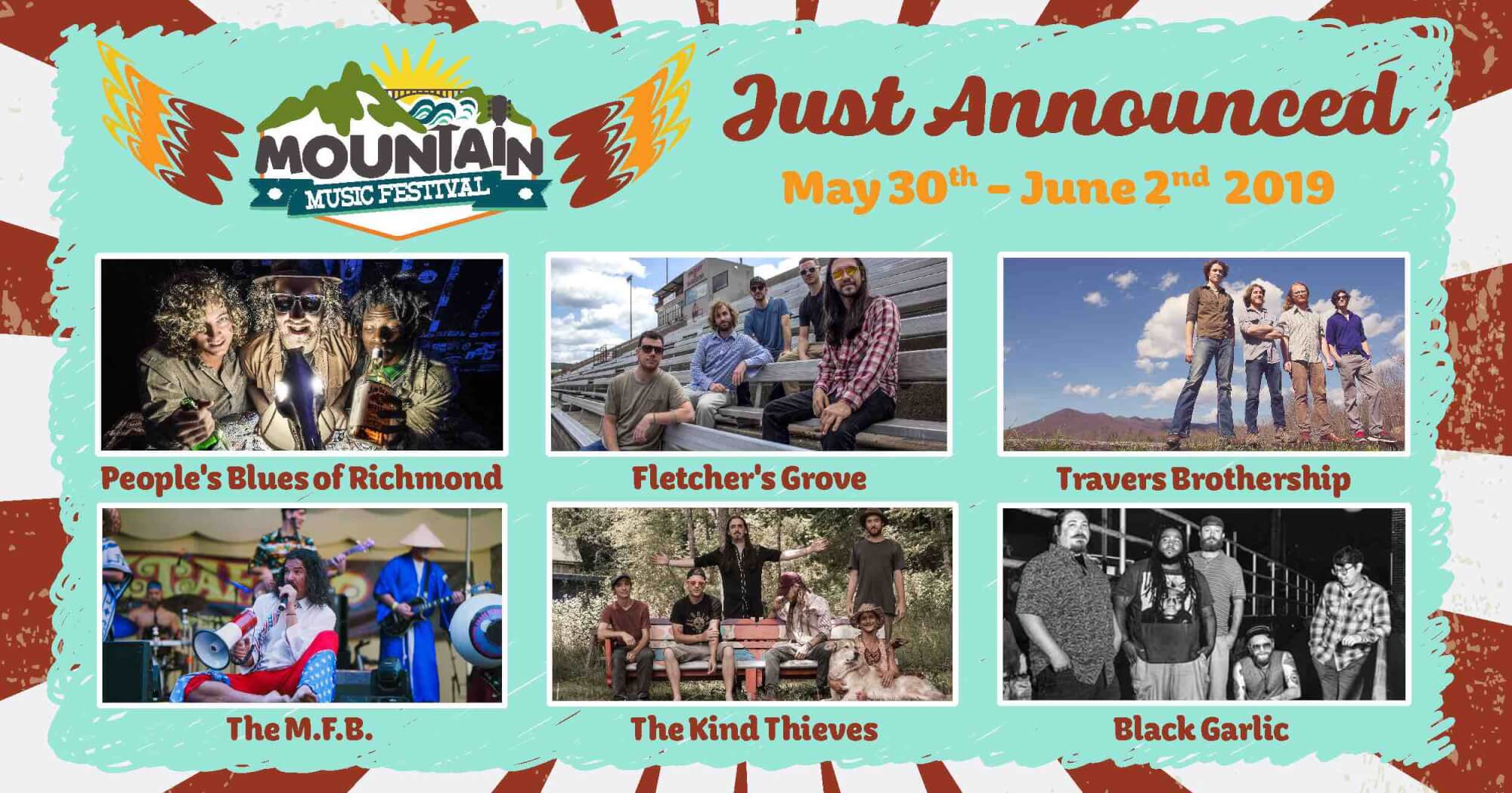 People's Blues of Richmond
People's Blues of Richmond will be rocking the Mountain Music Festival main stage Saturday evening. This is one of those rare three-pieces that somehow conjures the sonic power and visual intensity of a thunderstorm. Think Jimi Hendrix Experience meets MC5. They take psychedelic blues rock to a different level with a lyrical element seldom found in the genre. Think Bob Dylan writing lyrics for Black Sabbath songs. It's hard to imagine until it's right in your face. Then it's hard to forget.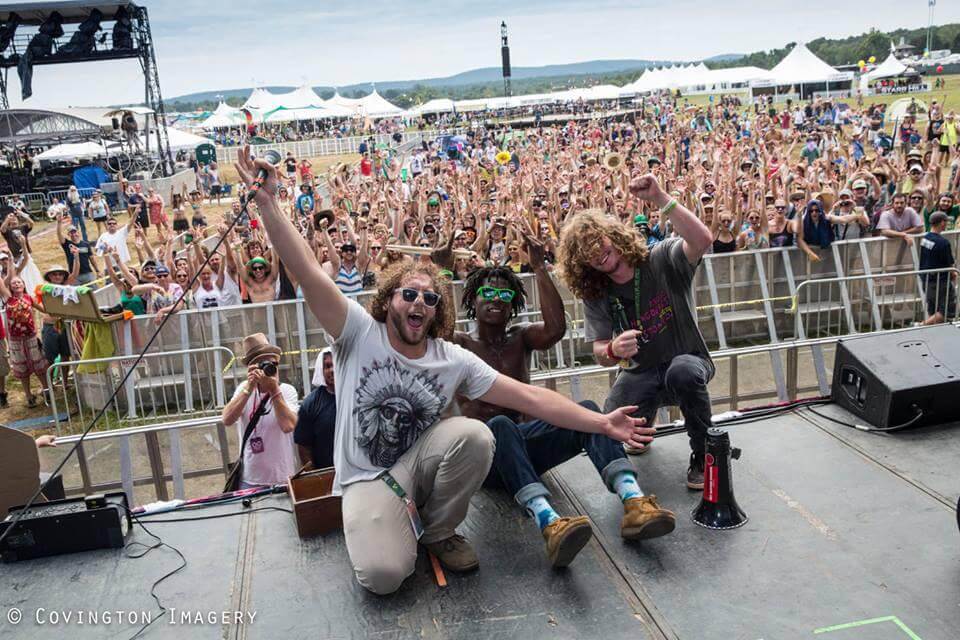 Black Garlic
One of the most popular bands at ACE Adventure Resort over the last few years has been the local group, Black Garlic. Get to the Thursday night pre party early and be sure to catch this tasteful arrangement of upbeat riffs with an electronic sweetness and soft texture with a pungent funk and deep subtle notes of Jazz. Over the last year we have seen Big Something taking an interest to Black Garlic. The Big Something boys had them play the annual Big What and Casey of BS sat in on their set last year at MMFest. Keep an eye on these guys in the months leading up to MMFest as they are playing some great shows and making amazing music.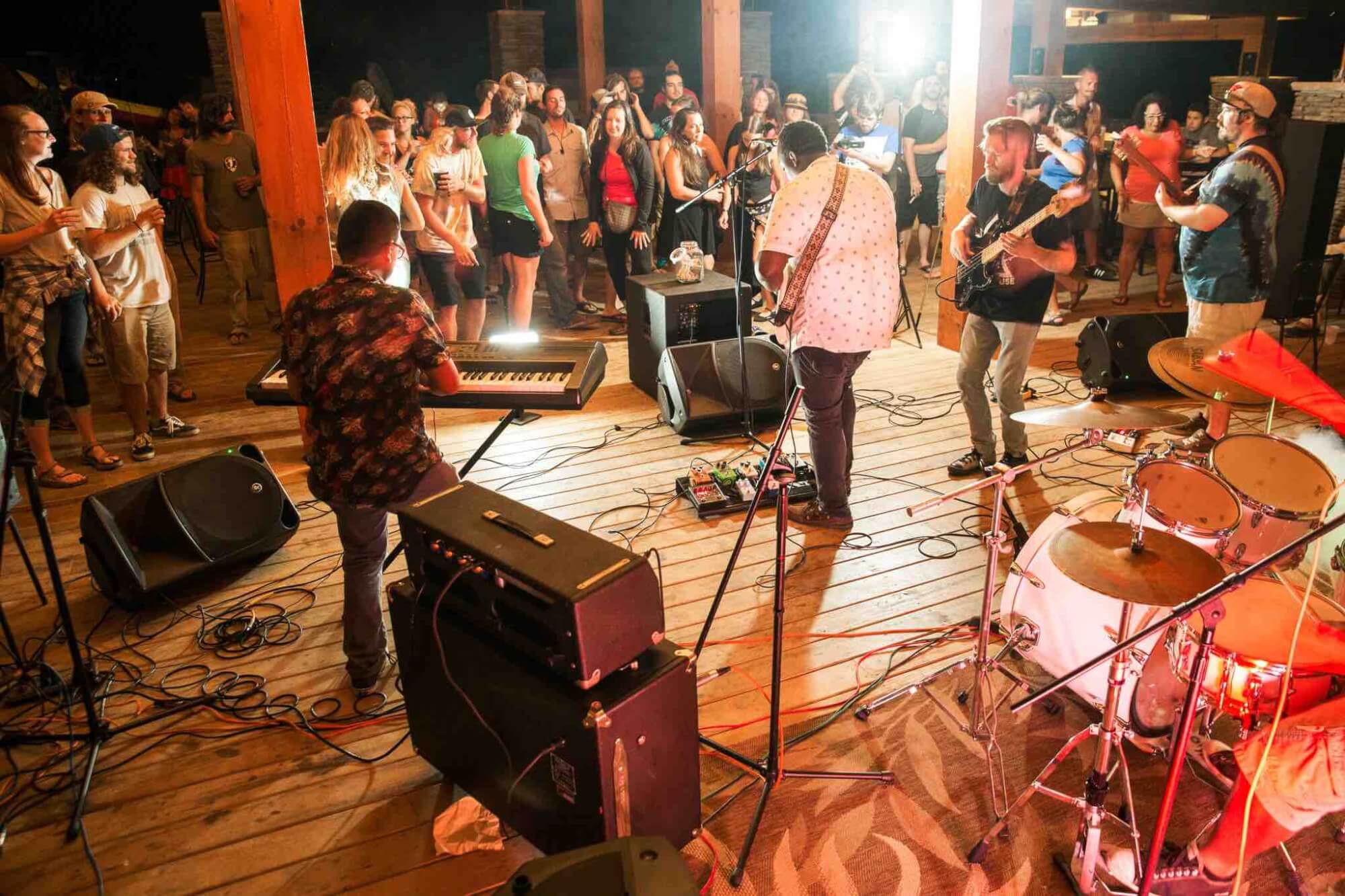 Traver's Brothership on Thursday Night
Also rocking the Thursday night pre party at the Greenbrier Valley Brewing Company Lake Stage will be Travers Brothership. Twin brothers Eric and Kyle Travers have been making music and stunning audiences since they started playing music together at 7 years old. In 2012 the brothers formed their latest project, Travers Brothership, a Soul/Funk/Rock/Jam ensemble based out of Asheville, NC with Ian McIsaac on keys and percussion. There is a reason Travers Brothership stands out among most acts on the scene today; they care to make each concert a unique and unforgettable experience. Utilizing the band's unmatched live energy, instrumental prowess, and 3-part harmonies; they create a live atmosphere that transforms an audience into a community.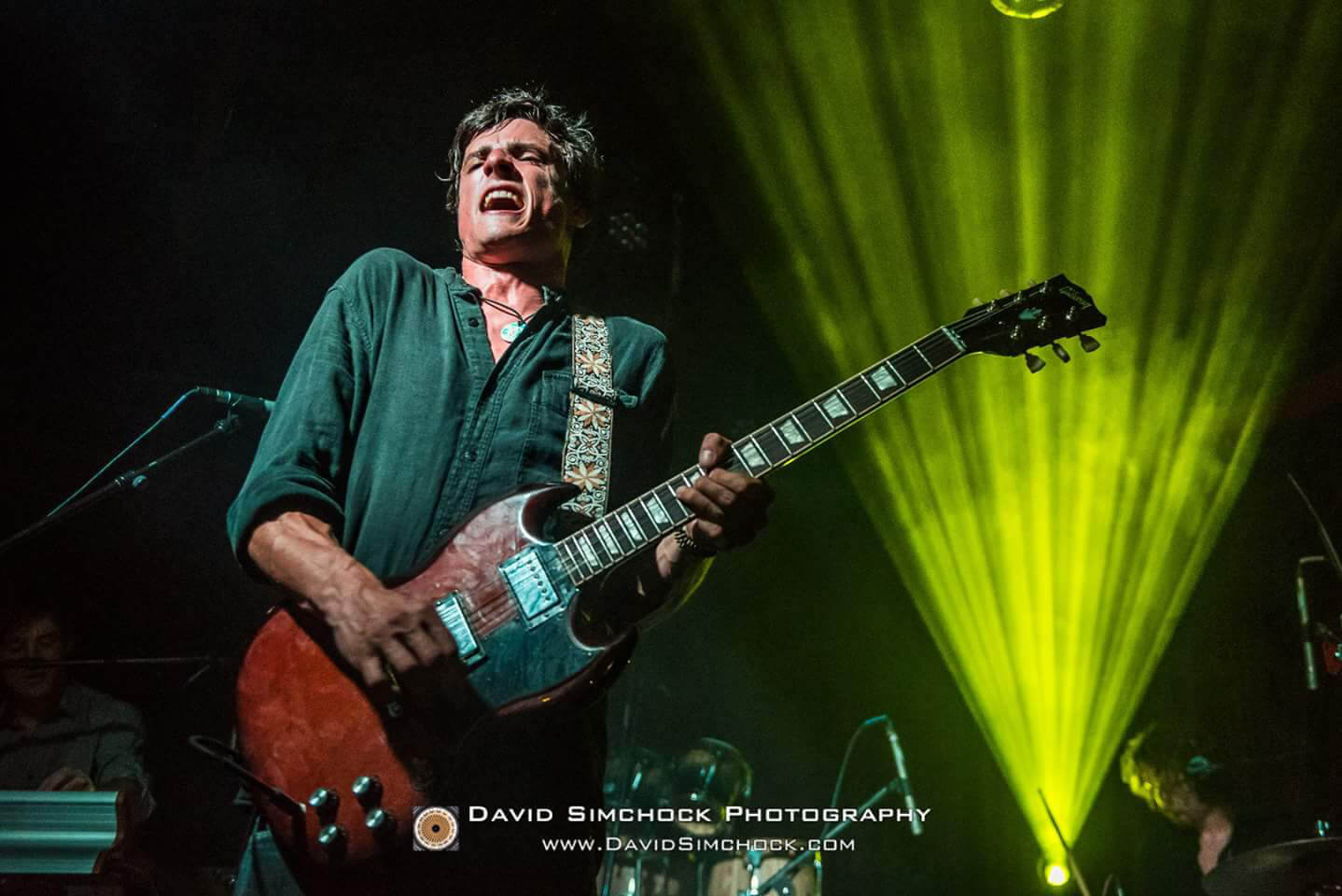 Late Night Shows on the Strange Stage
The Strange Stage will be back in the campground delivering marvelous daytime acts. After the main stage shuts down though this is the late night party spot. The M.F.B. will once again be bringing their late night shenanigans to the mountaintop. Over the last five years, THE M.F.B. have laid waste to the music landscape with grooves so contagious and an over-the-top stage show that has left audiences mesmerized and funkified. Equal parts funk musicianship and excessive funk party madness, these guys unleash a unique brand of raucous party funk to any neighborhood they frequent.These guys proved that Funcle Sam brings the heat even during the torrential rain storm that hit them at MMFest 2017.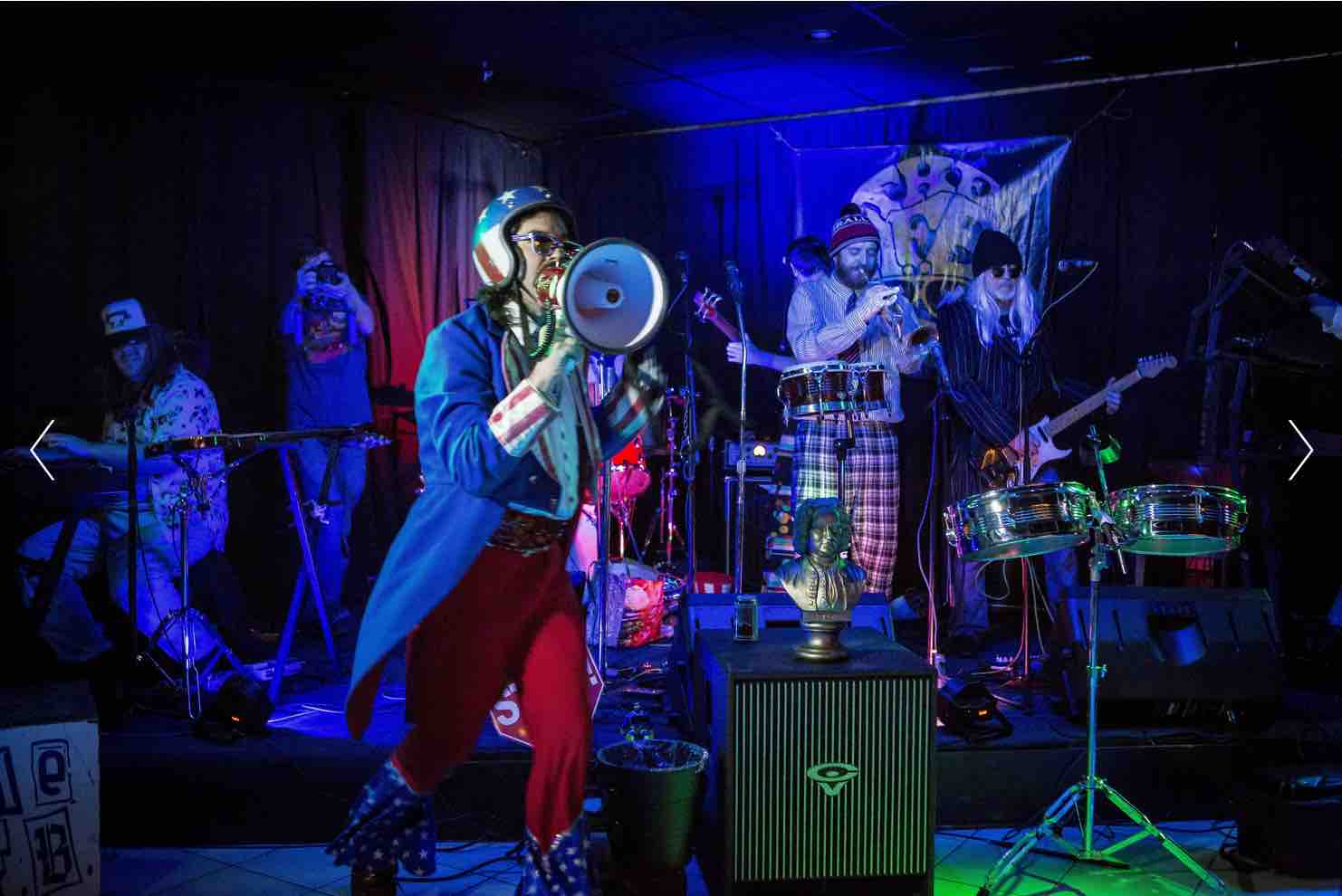 Sunday morning we will close down Mountain Music Festival 2019 with a loud bang as two West Virginia powerhouses, The Kind Thieves and Fletcher's Grove, light up the Strange Stage. The Kind Thieves are a musical tour de force that is far greater than simply the sum of its parts. The Thieves pull influences from musical genres spanning from classic rock to funk to bluegrass, wrapped up in a jam-band bow that promises a 100% original and mind-blowing live experience every time they perform.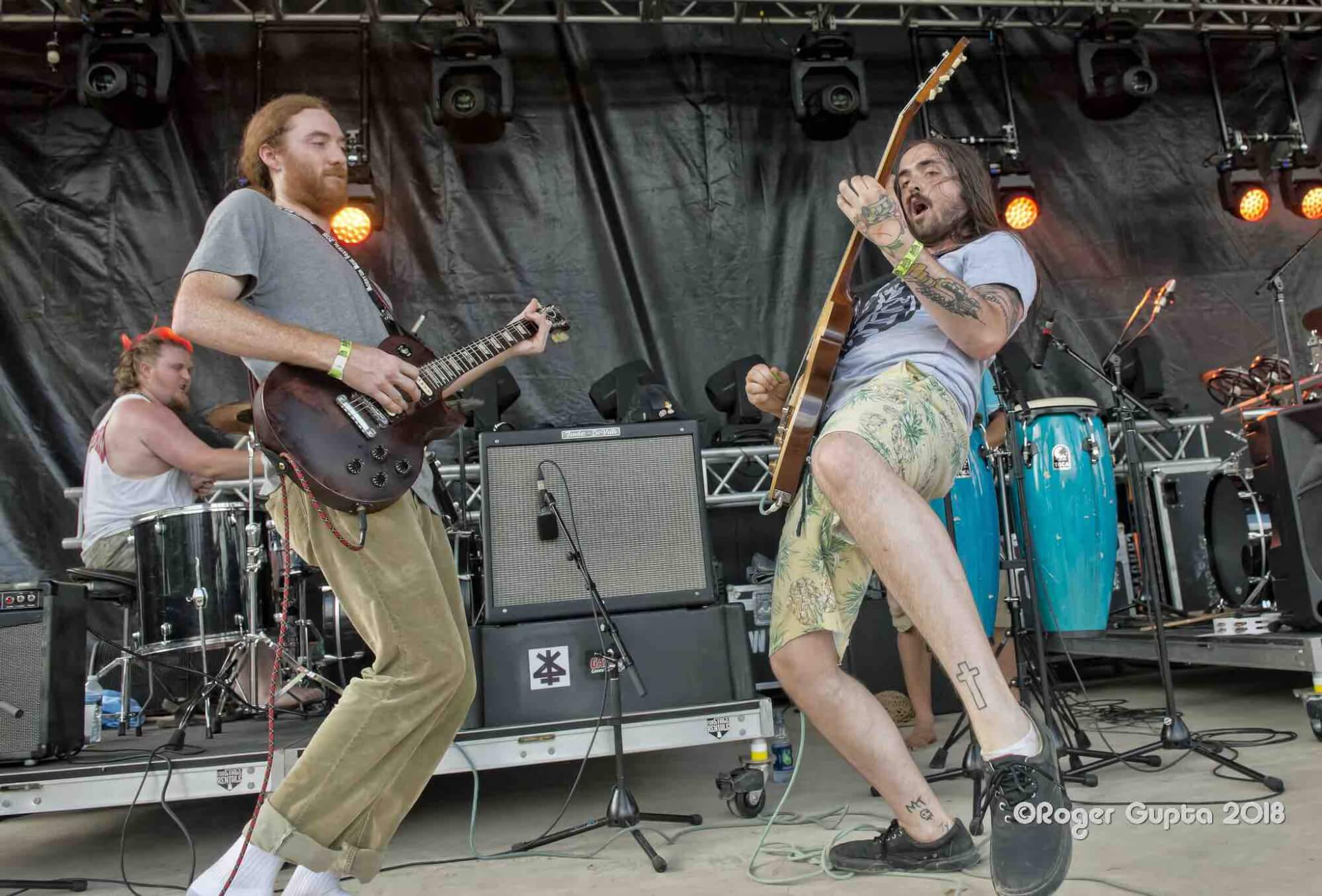 Fletchers Grove is known for their high-energy shows, the band mixes a fierce rhythmic foundation, dual guitar solos, and an Appalachian tinged mix of genres that makes standing still nearly impossible. Fletcher's Grove has hit the festival season's hard playing festivals like All Good Music Festival, Hookahville, Summer Camp Music Festival, The Werk Out Music Festival, Hookah in the Hills, Camp Barefoot, The West Virginia State Fair, Live on the Levee, and Halloween Masquerade Ball.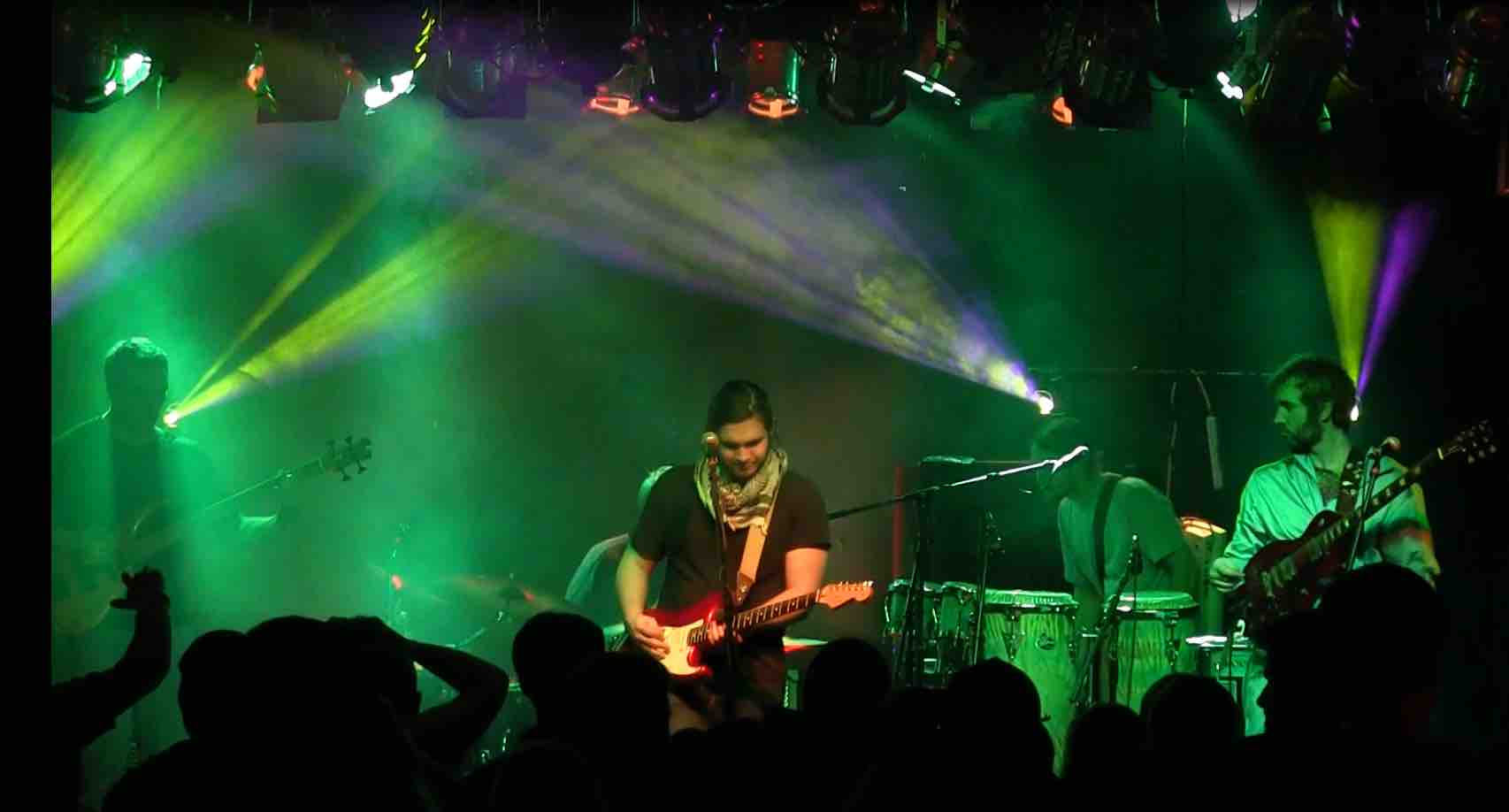 Early bird tickets are on sale now and you can score a 3-Day General Admission Pass for ONLY $99. Choose the 4-day option and get to the mountaintop Thursday night including access to the pre party at the Lost Paddle Bar & Grill on site. Live large this summer with one of the VIP packages including waterpark access, lounge access, festival merchandise, and more. Lock in early bird ticket rates when setting up a payment plan by calling us at 877-382-5893. It is time to start making your summer plans to be on the mountain with us May 30th – June 2nd. We are just getting warmed up and still have plenty of lineup announcements to make so stay tuned!