It's that time of year… everyone needs to get out and about to shake off that cabin fever! We have the perfect cure for our cabin fever. We are coming to a town near you for
official pre parties
with some of our favorite
Mountain Music Festival artists
at the region's best live venues. Come out and see us for your chance to win FREE festival tickets and score other goodies.
Morgantown, WV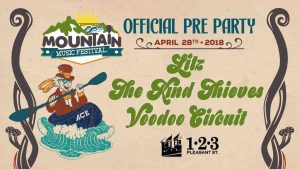 We can't wait to come back to
123 Pleasant Street
in Morgantown, WV for another night of great music and friends. April 28th
Litz
will be bringing their funky tunes to the mountain state and getting the
WVU
kids ready for finals.
Greenbrier Valley Brewing Company
will be hanging out too and they always bring tasty treats! You can also look forward to
The Kind Thieves
and
Voodoo Circuit
for this fiery three-band night of MMFest artists.
Columbus, OH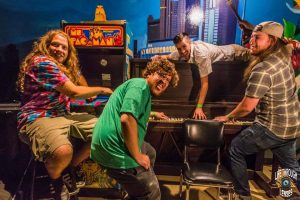 For the first time ever we are bringing a MMFest Pre Party to Ohio on May 19th.
Woodlands Tavern
is one of the best live music venues in Columbus so we figured we would throw a mini-festival there one night this spring.
Electric Orange Peel
will be playing the Greenbrier Valley Brewing Company Lake Stage Saturday at Mountain Music Festival so we asked them to round up some of their hometown friends. Joining Electric Orange Peel on May 19th will be
Zoo Trippin'
,
Swimmer
, and
The Clock Reads
. We will have all kinds of MMFest goodies and we will be giving away weekend passes to the festival so come out for your chance to score something cool.
Throw down with ACE
We are also sponsoring a few other shows in the region as we lead up to Mountain Music Festival on May 31st – June 2nd. Celebrate 4-20 with
Manor & Friends 
and
Black Garlic
at
Melody's
in Beckley. Don't miss your chance to catch all these great MMFest artists on tour this spring.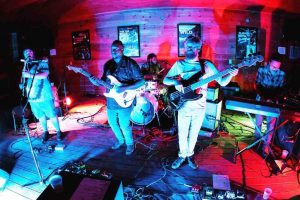 Can't wait until MMFest to visit ACE Adventure Resort? We are throwing our own little pre party May 12th at
The Lost Paddle
.
Travers Brothership
&
Black Garlic
will be on the deck and getting our crew fired up for the season to kick off. The Lost Paddle is an amazing bar & restaurant located right next to the
waterpark
at ACE. Featuring a menu full of tasty food, a giant bar and live music it is a great space to unwind from a day of adventures or start the party if that's what you are looking to do. Don't forget ACE is open year round with
whitewater rafting
in the
New River Gorge
, zip lines, camping/cabins, a waterpark, and more.Come out and party with us this spring for your chance to win free festival tickets. Don't expect it to be easy though. Last month at
Martin's
in Roanoke our ticket winner had to do more than 30 push ups while under pressure to outlast the competition to score weekend passed to
West Virginia
's BEST festival this summer. May 31st – June 2nd ACE Adventure Resort presents
TWO NIGHTS
of
Umphrey's McGee
&
Big Something
alongside
Perpetual Groove
,
Pimps of Joytime
,
Aqueous
, and more.
Advance tickets are on sale
now and June is just around the corner!