While the big party May 31st – June 3rd is on the mountaintop don't forget about the oasis around Wonderland Waterpark at the bottom of the mountain. The Greenbrier Valley Brewing Company Lake Stage is set amongst waterslides, zip lines, trampolines, and white sandy beaches at ACE Adventure Resort. The Lost Paddle will keep you well fed and refreshed with a full bar while you enjoy the afternoon sunshine. We have piled on a killer musical lineup for Friday and Saturday at the Lake Stage.
Friday Evening on the Deck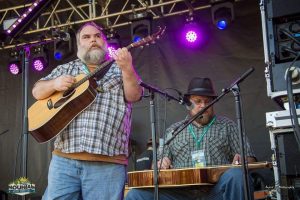 Paul E Johnson and Corey Lee McQuade have been performing together for over two decades. They have been entertaining MMFest fans since the festival started in 2014. Paul would often play the mountaintop main stage as a tweener set, keeping the music flowing non-stop. Moving between folk, bluegrass, blues and soul, Paul Johnson's voice is versatile and emotive.  Johnson looks like a mountain and sings like a man, and has got one of those voices that's like a revelation. This is the sound of today's Appalachian music.
The Manor and Friends is a collaboration fueled by psychedelic exploration and emotional articulation. Drawing much of their influence from the Grateful Dead, this group often finds themselves jamming for hours on end without stopping for so much as a sip of beer. Hang out at The Lost Paddle Friday evening and catch The Manor & Friends' first appearance at ACE.
Saturday Beach Party
The Saturday afternoon beach party at MMFest is unlike any other music festival you have ever been. Every festival pass comes with Saturday access to Wonderland Waterpark and there will be no shortage of great music. Getting the party started is Voodoo Circuit. These guys know how to get the festivities going with their roots playing college ragers at WVU in Morgantown, WV. You may have caught Voodoo Circuit playing the renegade stage late night in the campground at MMFest2017.
Short & Company's mix of Americana roots and blues alongside Jeremy Short's sweet 'n' nasty soul guitar grooves is one set you won't want to miss. Influenced by a wild-eyed range of guitarists such as Frank Zappa and Robin Trower and blessed with sweet Southern flowing vocal soul, Short – and his lock-step Company – testify there is plenty left to be said and added to the great scrolls of soul-shined Southern Rock.
Twin brothers Eric and Kyle Travers have been making music and stunning audiences since they first began performing together at 13 years old. In 2012 the twin brothers formed their latest project, Travers Brothership, an Alternative, Soul, and Funk ensemble based out of Asheville, NC. Utilizing the band's unmatched live energy and superior songwriting, they create a live atmosphere that transforms an audience into a community. A Travers Brothership concert is best described as a wild block party, and this is a party you don't wanna miss.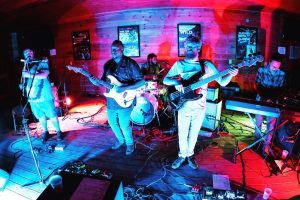 One of the most popular bands at ACE Adventure Resort over the last year has been the local group, Black Garlic. Make time in your weekend schedule to catch this tasteful arrangement of upbeat riffs with an electronic sweetness and soft texture with a pungent funk and deep subtle notes of Jazz. Keep an eye on these guys in the months leading up to MMFest as they are working on their new album that is set to be released March of 2018.
As the sun sets over the lake Electric Orange Peel is set to deliver a grand finale on the Lake Stage. This group of four young musicians is on a mission to bring the psychedelic roots of classic rock into the modern age of music. Replete with insane chops, outstanding improvisational chemistry, and unforgettable songs… this is a once in a lifetime band you should put on our list of bands to see.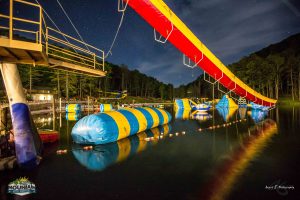 Early Bird Ticket Deals
MMFest is unlike any other music festival and ask anyone who has been, this will soon be your favorite festival! The 5th year is one you won't wanna miss with TWO NIGHTS of Umphrey's McGee & Big Something alongside 20+ other bands. Not to mention mountain adventures, camping, great vibes and some of the best people you will ever meet. Tickets are on sale now and you will get the best deal with early bird specials. Be sure to follow us on Facebook and Join the Event Page to stay up to date with all the MMFest2018 news.